December 01,2014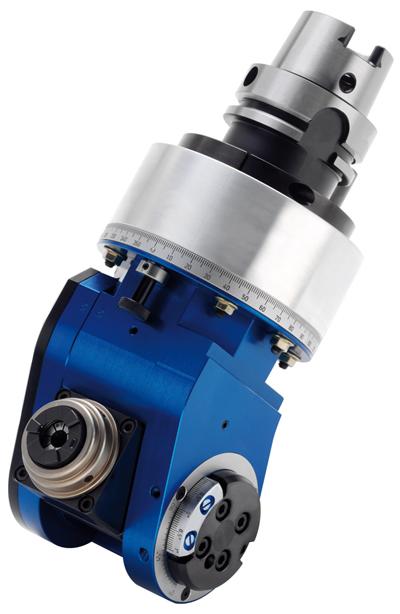 BENZ has announced that it is offering new adjustable angle heads to help manufacturers improve their machining and milling operations.
"BENZ adjustable angle heads offer manufacturers an effective solution for enhancing productivity and efficiency," explained Chuck Shive, Technical Services Manager, BENZ Inc."Because it can be adjusted to tricky angles, a single BENZ adjustable angle head can replace and do the work of multiple tooling heads."
Available in small to large custom sizes, BENZ adjustable angle heads are engineered for use in general manufacturing and light production operations where the machines need to change angles frequently. A worm gear on the back side of the angle head makes adjustments faster and easier, which reduces down time and retooling time that would otherwise slow down efficiency and productivity.
BENZ also produces fixed angle heads including right angle heads for light to heavy production applications that require rigidity. Once in place, these fixed angle heads cannot be knocked out of position. BENZ angle heads have a one-year warranty and are expected to have an average life of three to five years.
Related Glossary Terms
chuck


chuck

Workholding device that affixes to a mill, lathe or drill-press spindle. It holds a tool or workpiece by one end, allowing it to be rotated. May also be fitted to the machine table to hold a workpiece. Two or more adjustable jaws actually hold the tool or part. May be actuated manually, pneumatically, hydraulically or electrically. See collet.

gang cutting ( milling)


gang cutting ( milling)

Machining with several cutters mounted on a single arbor, generally for simultaneous cutting.

milling


milling

Machining operation in which metal or other material is removed by applying power to a rotating cutter. In vertical milling, the cutting tool is mounted vertically on the spindle. In horizontal milling, the cutting tool is mounted horizontally, either directly on the spindle or on an arbor. Horizontal milling is further broken down into conventional milling, where the cutter rotates opposite the direction of feed, or "up" into the workpiece; and climb milling, where the cutter rotates in the direction of feed, or "down" into the workpiece. Milling operations include plane or surface milling, endmilling, facemilling, angle milling, form milling and profiling.