March 21, 2016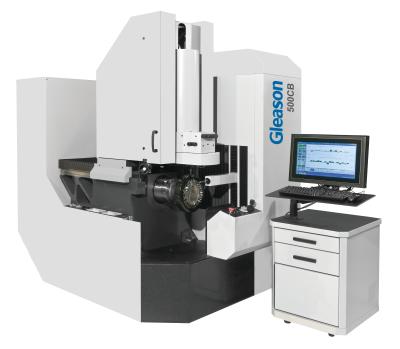 Gleason Corp. introduces its latest innovation, the 500CB cutter build inspection machine. The 500CB delivers more accurate and highly automated build, truing and inspection of all types of stick-blade bevel gear cutters.
The 500CB features automated closed-loop blade positioning, creating a highly accurate and repeatable build quality. An accurately built cutter head is a critical factor in achieving precise gear quality and maximum tool life. In addition, the 500CB also automatically controls the tightening of the blade clamp screws, consistently applying the correct torque. These features require greatly reduced operator involvement to build highly accurate and repeatable cutter heads, while freeing personnel to perform other functions.
This advanced machine has an intuitive operator interface including "wizard" functions to guide an operator through the build process. The software has many smart features, making recommendations to the operator while continually displaying key data as the head is being built.
Related Glossary Terms
truing


truing

Using a diamond or other dressing tool to ensure that a grinding wheel is round and concentric and will not vibrate at required speeds. Weights also are used to balance the wheel. Also performed to impart a contour to the wheel's face. See dressing.