October 20, 2022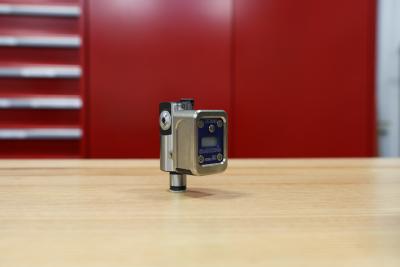 Allied Machine and Engineering, a leading manufacturer of holemaking and finishing cutting tools for the metal-cutting industry continues to expand the Wohlhaupter boring tool product line with the launch of the 420 (410) series fine boring heads as well as the expansion of the 465 (464) series. Both the 420 (410) and 465 (464) digital boring heads are equipped with a 3ETECH docking port for easy digital diameter adjustments.
As the world's smallest digital fine boring tool with a peripheral cutting edge, the unbalanced 420 (410) series has a diameter range of 0.787 inches – 1.142 inches (20.00 millimeters – 29.00 millimeters). The 465 (464) boring heads offer automatic self-balancing and bore diameters from 1.142 inches – 8.071 inches (29.00 millimeters – 205.00 millimeters). These boring heads have a special design to minimize the residual imbalance produced by insert holder displacement. As a result, the tools remain stable even with light interrupted cuts throughout the entire machining process and achieve the tightest tolerances and optimum surface quality. Additionally, the insert holder can be rotated for reverse machining jobs.
The tools are available in the non-digital version with vernier scale adjustment or in the digital version for adaptation with the 3ETECH digital display for μ-accurate adjustment. Wohlhaupter's 3ETECH digital display module can now be used with all types of precision boring tools including fine boring with the 420 (410) and 465 (464) series, versatile boring with VarioBore, large diameter boring with the 538 (537) finish boring cassettes and custom boring tool solutions. The digital display module is docked to the tool, allowing maximum coolant pressure to be used and eliminating the risk of damaging the digital components during operation. Users now only need a single display module for all tools with integrated 3ETECH technology, which reduces tooling costs.
"The 420 (410) and 465 (464) series boring heads are the smallest digital boring tools of their kind on the market. Starting with diameters as small as 0.787 inches (20.00 millimeters) for unbalanced, and 1.142 inches (29.00 millimeters) for balanced, these boring heads offer the appropriate range for a wide variety of applications up to 8.071 inches (205.00 millimeters) on diameter," says Frank M. Wohlhaupter, managing partner of Wohlhaupter.
Related Glossary Terms
boring


boring

Enlarging a hole that already has been drilled or cored. Generally, it is an operation of truing the previously drilled hole with a single-point, lathe-type tool. Boring is essentially internal turning, in that usually a single-point cutting tool forms the internal shape. Some tools are available with two cutting edges to balance cutting forces.

coolant


coolant

Fluid that reduces temperature buildup at the tool/workpiece interface during machining. Normally takes the form of a liquid such as soluble or chemical mixtures (semisynthetic, synthetic) but can be pressurized air or other gas. Because of water's ability to absorb great quantities of heat, it is widely used as a coolant and vehicle for various cutting compounds, with the water-to-compound ratio varying with the machining task. See cutting fluid; semisynthetic cutting fluid; soluble-oil cutting fluid; synthetic cutting fluid.