Published
December 23, 2016 - 04:15am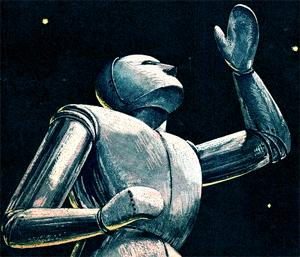 The world of robotics and automation is changing fast. International Data Corp's (IDC) Manufacturing Insights Worldwide Commercial Robotics program peeks over the horizon with predictions for the world of robotics in 2017 and after. In an article on ZDNet, the company offers 10 predictions, including:
Growth of 'robot as a service.' "By 2019, 30 percent of commercial service robotic applications will be in the form of a robot-as-a-service (RaaS) business model. This will help cut costs for robot deployment."
The coming robotics talent crunch. "By 2020, robotics growth will accelerate the talent race, leaving 35 percent of robotics-related jobs vacant, while the average salary increases by at least 60 percent."
More collaborative robots. By "2018, 30 percent of all new robotic deployments will be smart collaborative robots that operate three times faster than today's robots and are safe for work around humans."
Check out the entire list at ZDNet, here.
Related Glossary Terms
robotics


robotics

Discipline involving self-actuating and self-operating devices. Robots frequently imitate human capabilities, including the ability to manipulate physical objects while evaluating and reacting appropriately to various stimuli. See industrial robot; robot.