Published
March 15,2021 - 07:15am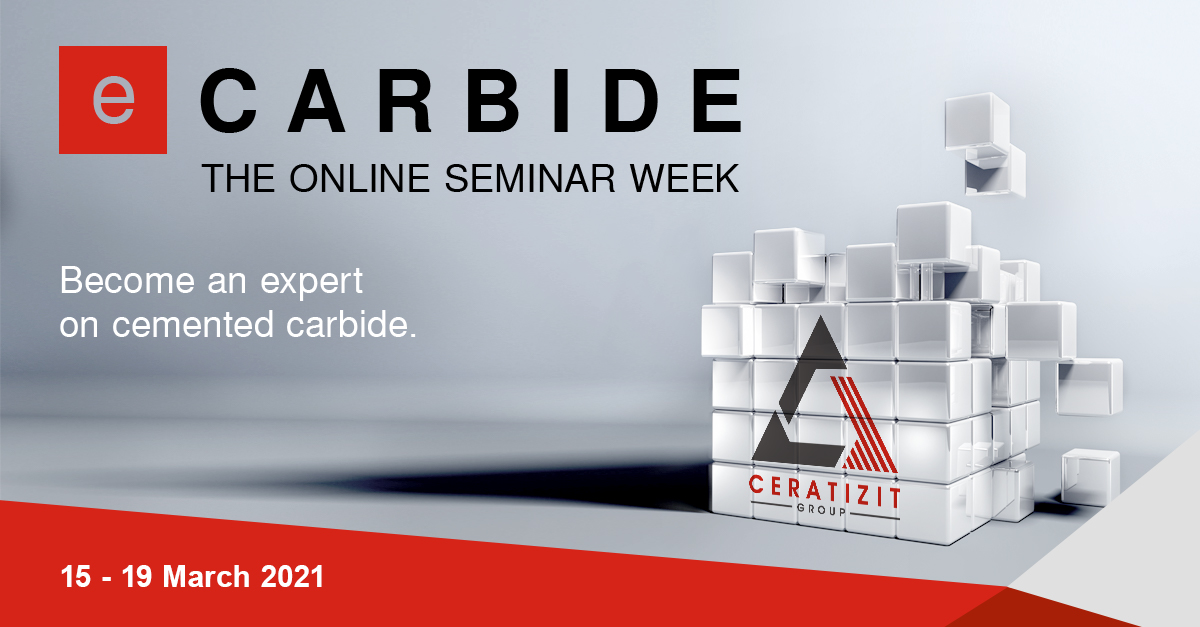 The Ceratizit Group's Hard Material Solutions division will host a week of eCarbide online seminars starting March 15 to 19. The seminars will cover a wide range of topics from carbide basics to expert knowledge.
The CERATIZIT Group's experts will share their extensive knowledge of cemented carbide that the company says stands unrivalled in the fields of tool manufacturing, metal forming and many other industrial sectors.
The free seminars are specifically designed to provide participants with first-hand knowledge and insider perspectives on applications, latest industry trends and the advantages of cemented carbide as compared with other hard materials. In addition to the wealth of market-critical information, Q&A sessions after each seminar will give participants the opportunity to explore the topics even further.
Live and on demand
All seminars will be held in English. Single seminars can be booked, though participation in all seminars offers the greatest benefit. In case the dates of seminars are inconvenient, registered users can watch a recording on demand at a later time.
The seminars will take place via a web-based online platform. There is no need to install any additional software. Participants can simply use their browser. People who prefer their name not to be visible can join anonymously and can even ask questions in the chat without revealing their name.
Additional information on the eCarbide series and the content of the individual seminars, along with the registration links, is available at https://www.ceratizit.com/int/en/company/trade-shows/online-seminars.html.
Seminar schedule
March 15 2 pm (CET) Carbide Basics
March 16 10 am (CET) Focus: Tool & Die Industry
March 17 10 am (CET) Focus: Metal Forming
March 17 2 pm (CET) Focus: Carbide for High Performance Cutting Tools
March 18 10 am (CET) Carbide Experts I: Joining Technologies
March 18 2 pm (CET) Carbide Experts II: Machining
March 19 10 am (CET) Latest Trends in Cemented Carbide