Published
August 09, 2019 - 01:00pm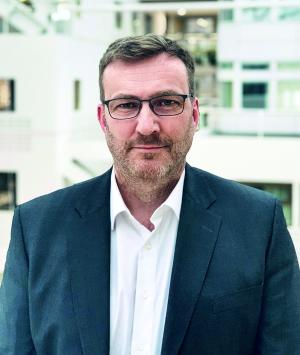 Waukesha, WI—Walter AG, a cutting tool manufacturer and parent company of the Walter USA, LLC located here, has announced the appointment of Richard Harris as the new President. He succeeds Mirko Merlo, who had been President of Walter AG since 2012. The announcement was made by the Walter AG Board of Directors.
Harris brings many years of experience in tool production and in strategic supply management. He has held various management positions for the parent company Sandvik since 2002. Most recently, Harris led the Powder and Blanks Technology division within Sandvik Machining Solutions. While there, he advanced the strategic and operative development of supply management.
Harris noted, "Walter has an outstanding reputation in the machining industry. The company is a pioneer for technology in many areas. The digitalization strategy, started by Mirko Merlo, puts the company in an ideal position for the future. Together with the Walter Team, I want to further develop this successful business strategy so that we can continue to grow globally in a demanding and ever-changing market environment."
Harris added, "Walter AG would like to thank Mirko Merlo for 35 years of very successful work for the company. In his time as President, he set Walter AG on a path of growth and profitability. Walter has performed extremely well over the last six years. Now is the right time to enable change at the highest level of management and to lead the company strategically into the future."