Published
February 23, 2022 - 01:30pm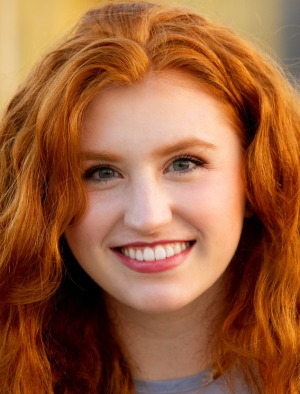 Winning a U.S. Cutting Tool Institute scholarship in 2021 "was huge," and not just financially, according to Autumn Ohl, an aerospace engineering major in her freshman year at Kent State University, Kent, Ohio.
USCTI, a trade association for manufacturers of cutting tools for the metalworking industry, awards a $5,000 scholarship to one lucky winner who plans to attend or is already enrolled in a college or vocational school program relevant to the manufacturing industry. This year's winner will be announced during the USCTI Spring Meeting, which is set for April 30 to May 2 in White Sulphur Springs, West Virginia.
With the deadline to submit applications for the 2022 USCTI Scholarship Program fast approaching March 1, Ohl agreed to speak with Cutting Tool Engineering about her experience in an effort to help spread the word about the USCTI award. What follows is a condensed, largely paraphrased version of a recent phone interview with Ohl.
CTE: How important was it to you to win the scholarship?
Ohl: I honestly was so shocked to receive the email saying that I won the scholarship But winning that for me was huge. Financially, obviously, because it helped me pay for my last semester, and also because I was able to attend the 2021 USCTI Fall Meeting in San Antonio, Texas. That was a huge opportunity. That was a cool surprise.
I was able to meet so many people in manufacturing. I started networking. I asked a lot of questions, like if I wanted a career at X, Y or Z business, what would they suggest I do in order to achieve that. I received a lot of good advice for what to focus on during school.
After talking with people and hearing what they had to say—telling me that I was asking good questions—that made me want to push forward with my major even more. It solidified for me that aerospace engineering is what I want to do, that I'm on the right track.
CTE: What motivated you or influenced you to pursue aerospace engineering?
Ohl: My main influence for going into just engineering in general were my  dad [Brent Ohl, district manager, OSG USA Inc.] and my grandpa [James Salsgiver] from mom's [Amy Pietrolaj] side of the family. When I was younger, any time my dad would be fixing stuff around the house or just messing with his tools, I was right there next to him always helping him. We would work on cars a lot.
My grandpa was a very technical person, a metallurgist for Allegheny Ludlum [now part of Allegheny Technologies Inc.]. A lot of what we talked about is what directed me toward math and physics. My grandpa always would make paper airplanes with me, and we would try out different designs and see which ones flew down the hallway the farthest. Which oddly enough influenced me towards aerospace without me realizing it. 
But going back to engineering and the manufacturing side, that came from my dad. I would ask my dad about his work all the time.
As for aerospace, I would love to be an engineer at NASA someday.
CTE: Based on what you've learned about manufacturing since winning the scholarship, what would you say to a friend who might be looking for a career path?
Ohl: There is a factory line perception of manufacturing, but that's not the whole picture as I saw when I went down to the USCTI meeting. I think manufacturing would be a great opportunity for a multitude of people who like being hands-on. And there are so many different aspects of the manufacturing industry.
Last semester I took a computer-aided design course and that was my favorite class all semester. Started out with technical drawings of the different views of parts. And then we actually got into drawing and modeling the parts using the software. You can actually make the technical drawings within the program.
CTE: Any final thoughts for the folks at USCTI regarding the whole scholarship experience?
Ohl: I just want to say I greatly thank everybody for not only choosing me to be the scholarship recipient, but for the opportunity to attend the USCTI meeting in San Antonio. That was something that I've never experienced before, and I'm really glad I had that opportunity. I learned a lot from it.
Related Glossary Terms
computer-aided design ( CAD)


computer-aided design ( CAD)

Product-design functions performed with the help of computers and special software.

metalworking


metalworking

Any manufacturing process in which metal is processed or machined such that the workpiece is given a new shape. Broadly defined, the term includes processes such as design and layout, heat-treating, material handling and inspection.

sawing machine ( saw)


sawing machine ( saw)

Machine designed to use a serrated-tooth blade to cut metal or other material. Comes in a wide variety of styles but takes one of four basic forms: hacksaw (a simple, rugged machine that uses a reciprocating motion to part metal or other material); cold or circular saw (powers a circular blade that cuts structural materials); bandsaw (runs an endless band; the two basic types are cutoff and contour band machines, which cut intricate contours and shapes); and abrasive cutoff saw (similar in appearance to the cold saw, but uses an abrasive disc that rotates at high speeds rather than a blade with serrated teeth).