Published
February 28, 2022 - 01:00pm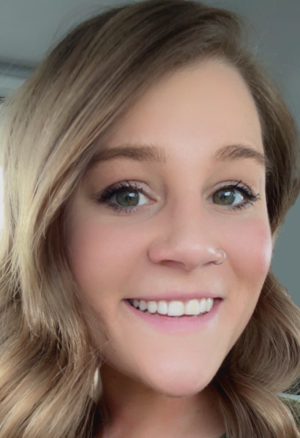 In an email to Cutting Tool Engineering, Kaylee Dudek, a full-time employee in the application engineering department at Allied Machine & Engineering, Dover, Ohio, describes the impact of winning a $5,000 scholarship from the U.S. Cutting Tool Institute.
"This scholarship means a lot to me as a part-time student [at the University of Akron] and full-time employee at Allied Machine & Engineering for the last 3 years. I got really lucky the summer after my sophomore year of college to intern at Allied and loved working in the application engineering department. After my internship ended I was able to continue part time for a few months before a position opened up in that department. I was interviewed and hired shortly after.
USCTI Scholarship Deadline March 1
USCTI, a trade association for manufacturers of cutting tools for the metalworking industry, awards a $5,000 scholarship to one lucky winner who plans to attend or is already enrolled in a college or vocational school program relevant to the manufacturing industry. This year's winner will be announced during the USCTI Spring Meeting, which is set for April 30 to May 2 in White Sulphur Springs, West Virginia.
The deadline to submit applications for the 2022 USCTI Scholarship Program is  March 1.
"Once I got hired and was working full time during the school semester, I realized how difficult it was going to school full time and working full time. I ended up dropping a few hours from school so I could focus a little more on work, but still also finish my bachelors degree in Mechanical Engineering Technology."
"Being a part time student," she adds, however, "there are not many scholarships I can apply for as most if not all request full-time students. So I immediately applied for the USCTI scholarship as soon as I found out about it.
"This scholarship helped me in having to pay only a very minimal amount for these last two semesters of my schooling, and I am extremely grateful for that.
"I now only have one year left until I graduate, and am extremely excited to focus solely on work and bettering myself in my career as an Application Engineer at Allied Machine & Engineering."
Related Glossary Terms
metalworking


metalworking

Any manufacturing process in which metal is processed or machined such that the workpiece is given a new shape. Broadly defined, the term includes processes such as design and layout, heat-treating, material handling and inspection.