Published
May 15, 2016 - 07:00pm
March billings among 40 U.S. cutting tool companies increased 5.7 percent over February and 15.4 percent over January, according to a recent report from the U.S. Cutting Tool Institute (USCTI), which surveys U.S. cutting tool companies each month for USCTI's Current Business Report (CBR). Total billings in March reached nearly $166 million.
Through the first quarter of 2016 the companies billed nearly $466 million, which works out to an average of about $11.6 million per company participating in the USCTI report. While that average is down 4.3 percent compared to last year, it reflects an increase of 1.8 percent compared to the average billed per company during the first quarter of 2014.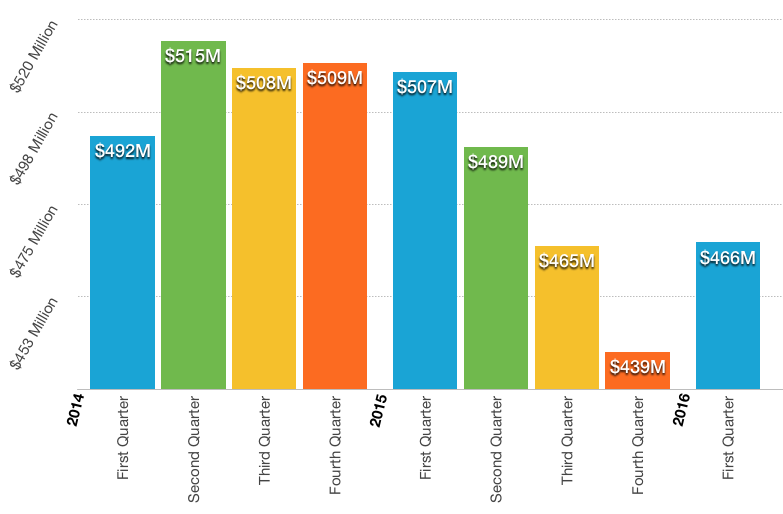 The total amount billed per quarter by companies participating in the USCTI's Current Business Report.

The average amount billed by each company participating in the survey during the first quarter over the last 3 years:
$11.4 million in 2014,
$12.2 million in 2015, and
$11.6 million in 2016.
The CBR Index, which is calculated as an indicator of market health month-over-month using 2012 as a baseline, rose to 99.2 percent in March—up from 93.9 percent in February and 86.0 percent in January. USCTI noted that it used 2007 as the CBR Index baseline for 2014 and 2015.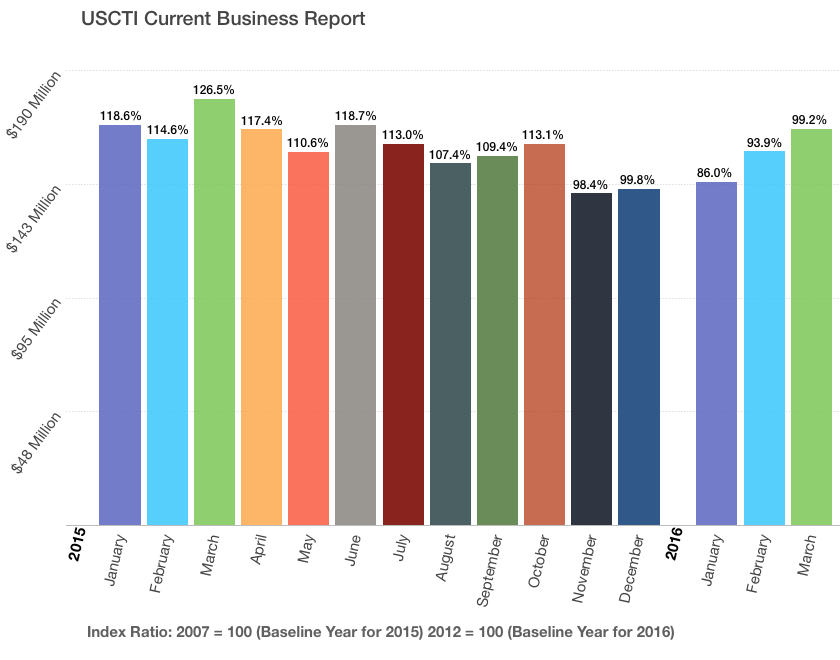 The total monthly billings among U.S. cutting tool companies, according to the USCTI's Current Business Report. The percentages at the top of each monthly billings column is the CBR Index for that month.

All of the data for the two graphics included here are derived from the USCTI CBR table below. For more information, visit the USCTI website.