Published
August 22, 2023 - 09:15am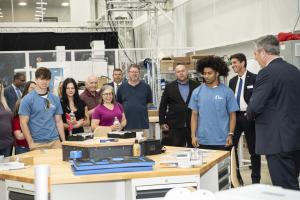 United Grinding North America, a Swiss-based United Grinding Group subsidiary, held a signing day July 26 for four individuals who have joined the company's four-year apprenticeship program.
The recently-launched program uses a hybrid approach to ensure that apprentices gain practical experience working with cutting-edge machinery while also receiving a comprehensive academic foundation.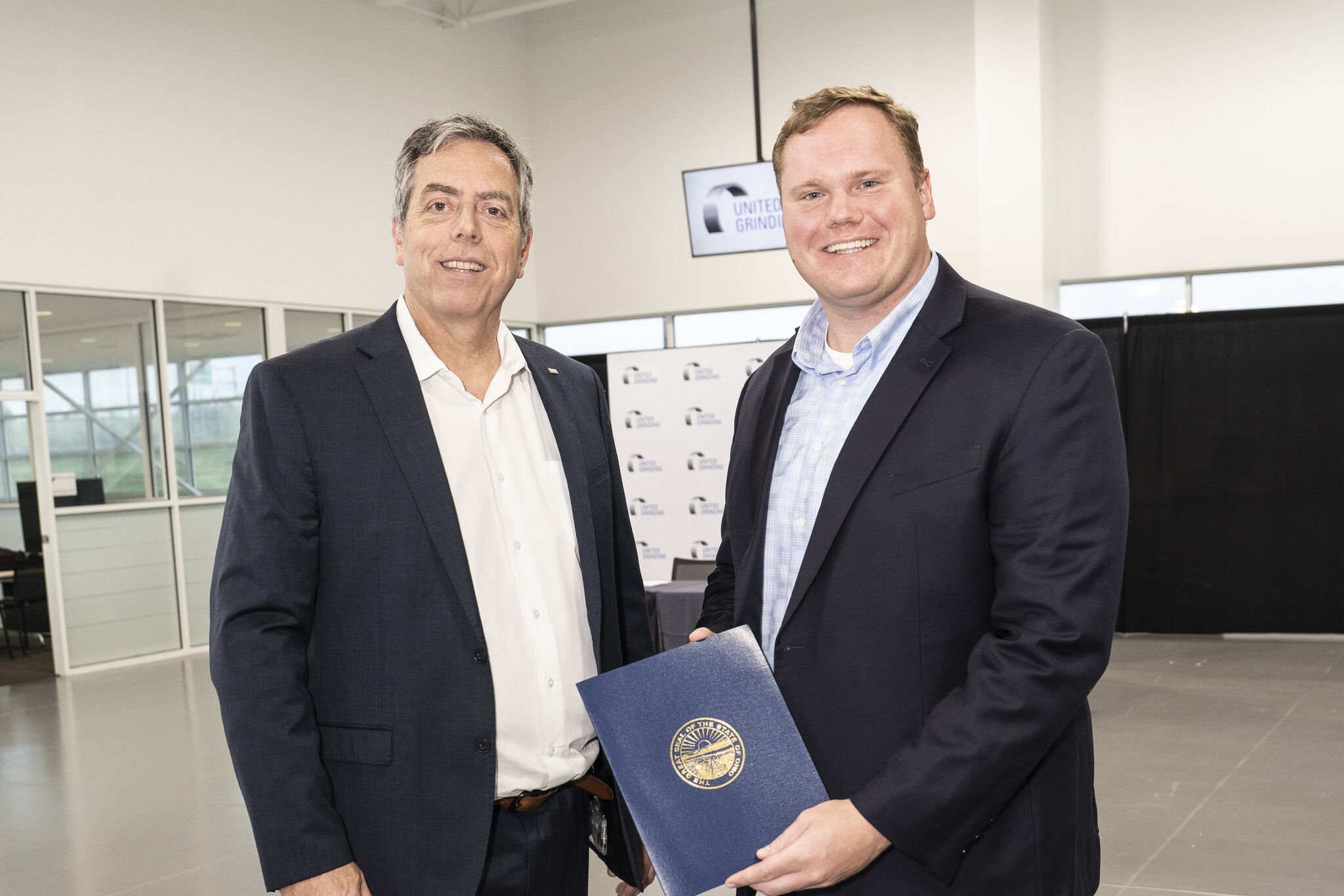 Conducted in collaboration with Sinclair Community College in Dayton, Ohio, the Apprentice-ship Program lets apprentices earn a full scholarship for an Associate's Degree in Automation & Control Technology with Robotics AMCT.S.AAS (Mechatronics) from Sinclair, while simultaneously gaining hands-on manufacturing experience in an active role at United Grinding North America. 
"We are very excited to start our mechatronics apprenticeship program," said Andreas Brockmann, Apprentic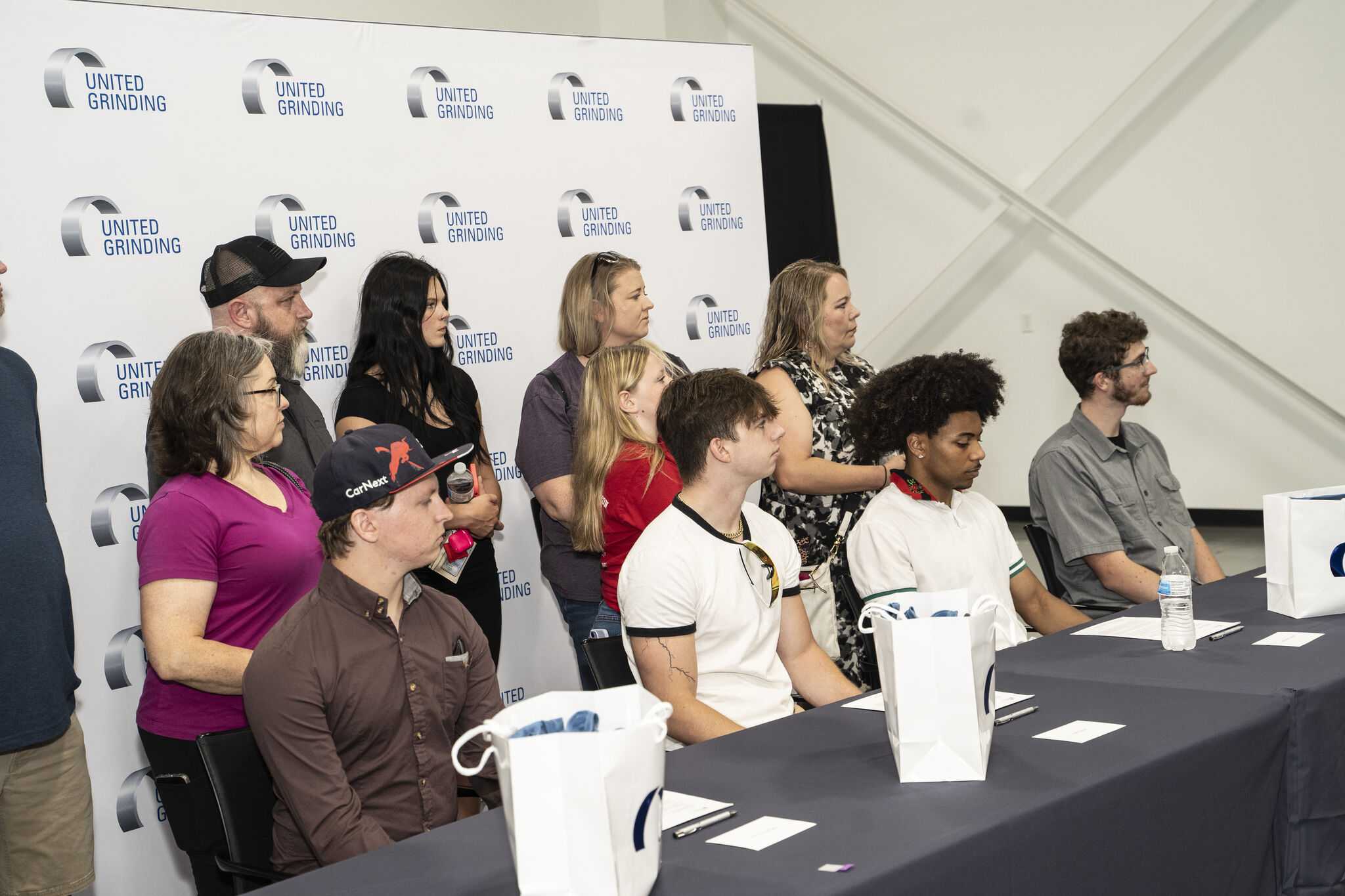 eship Coordinator at United Grinding North America. "With the support of Sinclair College and Apprentice Ohio, we were able to launch the program in just three months and recruited four incredible first-year apprentices. This 4-year training program will help create a strong future workforce for us and give our apprentices valuable skills that will be the foundation of a successful career."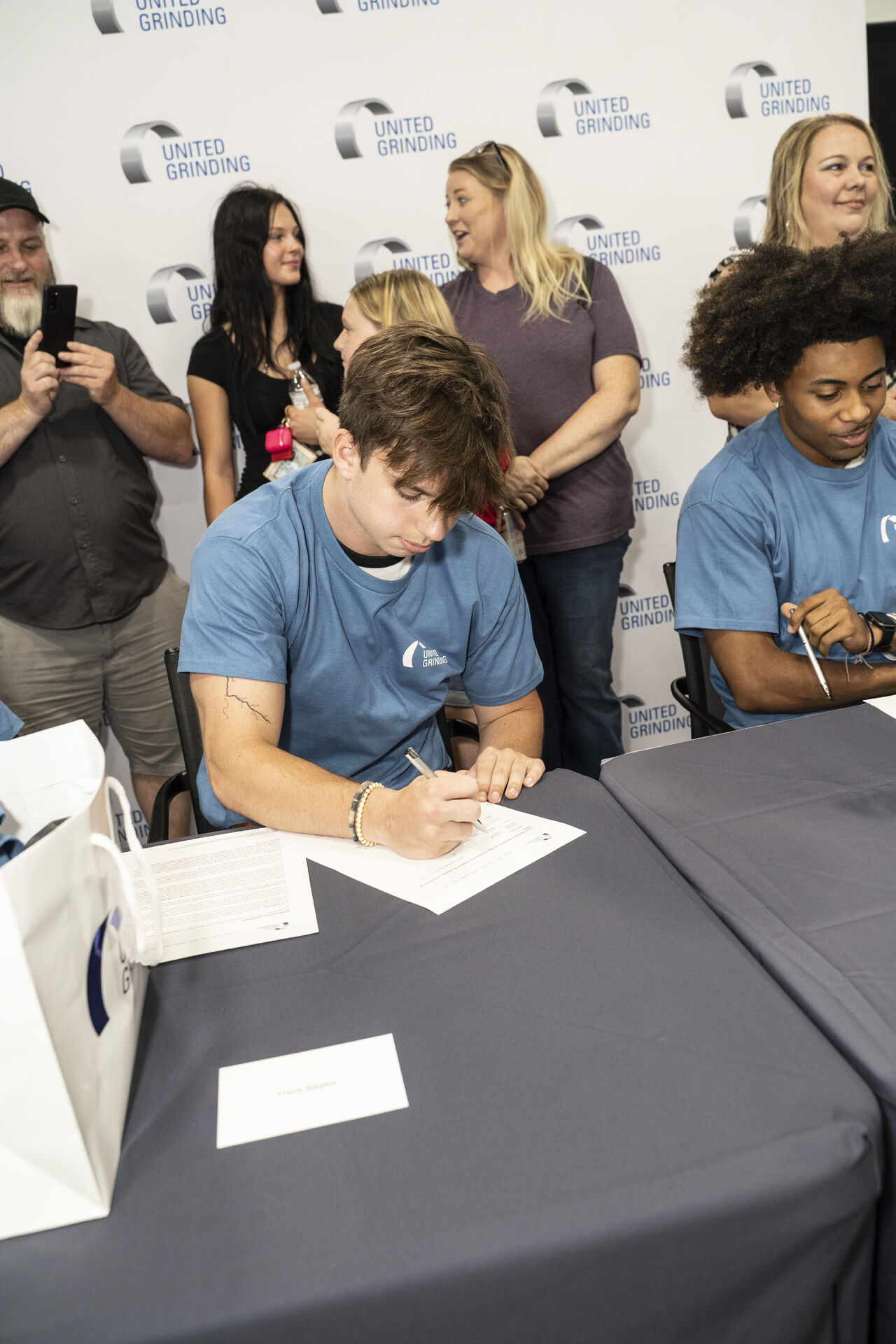 The Signing Day celebrated LaShawn Crockett (Cincinnati, Ohio), Nick Hoffmann (Lebanon, Ohio), Owen Johantges (Mason, Ohio), and Trent Saylor (Miamisburg, Ohio), four apprentices who will enjoy a full scholarship for their Associate's Degree, a competitive salary and a comprehensive benefits package. 
"This is a moment of celebration for Sinclair Community College, United Grinding and the region as we work together to build a highly skilled workforce by providing the education and training individuals need to succeed on the job and advance in long-term, good-paying careers," said Dr. Kathleen Cleary, senior vice president — Sinclair Community College Workforce Solutions. 
"We are grateful for the partnership with United Grinding and the opportunity to further Sinclair's mission to find the need and endeavor to meet it by offering individuals a chance to earn a competitive salary while completing Sinclair's Automation & Control Technology with Robotics associate degree. Sinclair's Office of Work-Based Learning and the Workforce Solutions Division focus each day on providing the resources and solutions that foster success for individuals and businesses in the Dayton region."
To monitor the progress of the 2023 apprentices, watch for updates on United Grinding North America social media platforms or visit grinding.com.
Related Glossary Terms
grinding


grinding

Machining operation in which material is removed from the workpiece by a powered abrasive wheel, stone, belt, paste, sheet, compound, slurry, etc. Takes various forms: surface grinding (creates flat and/or squared surfaces); cylindrical grinding (for external cylindrical and tapered shapes, fillets, undercuts, etc.); centerless grinding; chamfering; thread and form grinding; tool and cutter grinding; offhand grinding; lapping and polishing (grinding with extremely fine grits to create ultrasmooth surfaces); honing; and disc grinding.

robotics


robotics

Discipline involving self-actuating and self-operating devices. Robots frequently imitate human capabilities, including the ability to manipulate physical objects while evaluating and reacting appropriately to various stimuli. See industrial robot; robot.