Published
February 17, 2018 - 07:00pm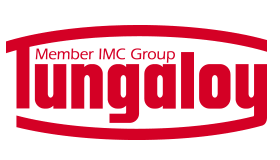 Tungaloy Corp., Iwaki, Japan, and MachiningCloud Inc., Camarillo, Calif., are partnering to provide Tungaloy product data in the cloud. Tungaloy is a manufacturer of a diverse range of products, including metal cutting tools, such as indexable inserts and steel products. MachiningCloud is a product data provider for cutting tools, CNC machines and workholding.
The Tungaloy MachiningCloud partnership will utilize the convenience of cloud-based technology, which will enable customers to optimize the way they gather information for their manufacturing operations by effortlessly searching for the proper cutting tool that best fits their cutting conditions without having to search through catalogs or multiple websites.
Furthermore, Tungaloy customers will be able to increase productivity and achieve greater accuracy by easily downloading descriptive, usage and geometric information directly into their shop floor software, such as CAM, simulation, and tool management systems.
"As a leader in Innovation and Technology, Tungaloy is committed to providing the leading-edge metalworking tools and solutions to our customers. We are completely confident that this exciting new partnership with MachiningCloud will help heighten our customers' competitiveness in a world eager to embrace Industry 4.0 technology - by delivering the best tooling solutions right from Tungaloy's knowledge base to our customer's desktop or tablet", says Satoshi Kinoshita, President & CEO of Tungaloy Corporation.
"We are excited about our partnership with Tungaloy", says Pierre-Francois Tavard, Senior Product Manager of MachiningCloud. "Tungaloy customers will save a tremendous amount of time and experience improved results by working with up-to-date knowledge and data. MachiningCloud will also help reduce errors by eliminating manual data entry".
Related Glossary Terms
computer numerical control ( CNC)


computer numerical control ( CNC)

Microprocessor-based controller dedicated to a machine tool that permits the creation or modification of parts. Programmed numerical control activates the machine's servos and spindle drives and controls the various machining operations. See DNC, direct numerical control; NC, numerical control.

computer-aided manufacturing ( CAM)


computer-aided manufacturing ( CAM)

Use of computers to control machining and manufacturing processes.

metalworking


metalworking

Any manufacturing process in which metal is processed or machined such that the workpiece is given a new shape. Broadly defined, the term includes processes such as design and layout, heat-treating, material handling and inspection.