Published
March 21,2022 - 06:00am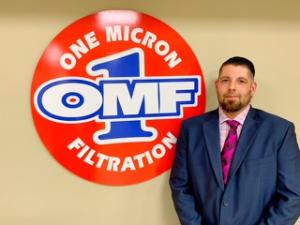 Transor Filter USA has promoted Mike Batch to quality assurance leader. Combined with his existing duties as a service engineer, he will now also oversee the Transor Quality Assurance Program.
Batch is an 18 year veteran of Transor and has held various roles in production and technical support.
"Mike [Batch] will personally inspect every filter built before it leaves the dock," sad CEO Irv Kaage. "Transor has built a global reputation," he continued, "not only for superior filtration systems, but our dedication to personal service. Having Mike in this new position simply adds to this commitment." Kaage also stated that as Transor units are shipped all over the world, it is essential that when they arrive at the customers' destination they can be readily connected and begin operation seamlessly.
For more information, contact Transor Filter USA at 847-640-0273.
Related Glossary Terms
quality assurance ( quality control)


quality assurance ( quality control)

Terms denoting a formal program for monitoring product quality. The denotations are the same, but QC typically connotes a more traditional postmachining inspection system, while QA implies a more comprehensive approach, with emphasis on "total quality," broad quality principles, statistical process control and other statistical methods.