Published
March 07,2019 - 11:15am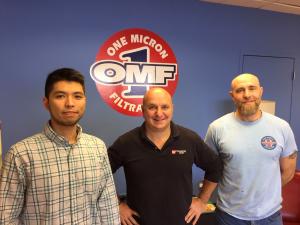 Since moving to new facilities in 2014, Transor Filter has experienced rapid sales growth both domestically and internationally. With even more significant growth projected for 2019, Transor announces new hires and promotions.
The company has expanded the assembly staff and promoted Robert Coombs and Dan Esposito to the positions of assembly manager and supervisor, respectively. Luke Harvey has also assumed the position of logistics and purchasing manager.
"These moves will enable us to satisfy the growing demand for Transor Filters around the world," stated Transor president, Irv Kaage.
Internationally, Transor Japan has expanded its offices in Tokyo. "The many benefits of One Micron Filtration are being recognized by both the toolmaking and EDM sectors in Japan," continued Kaage. "This expansion shows our commitment to that market."
Related Glossary Terms
electrical-discharge machining ( EDM)


electrical-discharge machining ( EDM)

Process that vaporizes conductive materials by controlled application of pulsed electrical current that flows between a workpiece and electrode (tool) in a dielectric fluid. Permits machining shapes to tight accuracies without the internal stresses conventional machining often generates. Useful in diemaking.

micron


micron

Measure of length that is equal to one-millionth of a meter.