Published
June 24,2022 - 07:00am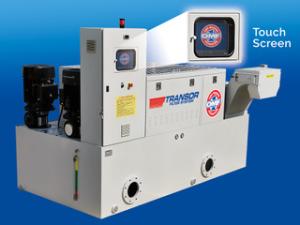 Transor Filter USA has entered into a working relationship with Star Cutter. The relationship includes the promotion of Transor's One Micron filtration (OMF) system and Star Cutter's line of tool and cutter grinders.
Both companies will have their technology on display in the Grinding Pavilion at the upcoming IMTS exhibition in Chicago from September 12 -17. Transor will be on display at booth #237440 and Star Su is in booth #237013.
"After several meetings and a presentation made to management and sales staff, Star SU recognized the many benefits that Transor's patented One Micron filtration brought to their ability to produce both carbide and HSS cutting tools," said Irv Kaage, Transor CEO. The combination of one-micron filtration and temperature control (0.1º C.) has maximized their productivity."
Kaage added that Star SU will be offering Transor as a filtration option on its specialized tool and cutter grinders they sell in the marketplace. Plans also include the installation of a Transor unit in its manufacturing facility.
Star Cutter specializes in solid carbide cutting tools, carbide blanks, and preforms, gundrills, and 5-axis CNC tool and cutter grinding machines. In addition, they have a line of gear grinding, hobbing, chamfer/deburring, and vertical turning machines.