Published
February 09, 2017 - 01:30am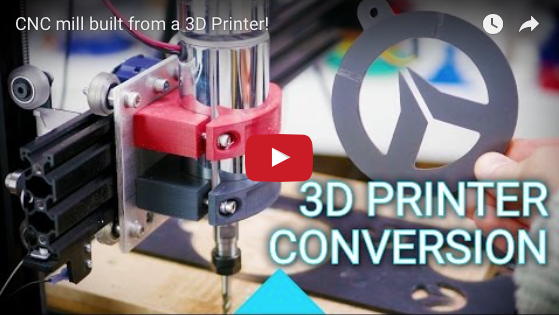 In recent years the manufacturing world has seen numerous hybrid additive-subtractive machines. These generally are in the form of a 3D printing head combined with a CNC machining center: the additive is added. But creative additive enthusiast Thomas Sanladerer has come at the idea from the opposite direction: he has started with a 3D printer and transformed it to be able to function as a CNC mill.
There are pluses and minuses in making a 3D printer into a mill. It took more than replacing a printing head with a milling tool. Al Williams at the Hackaday website noted the challenges: "A CNC tool probably weighs more than a typical hotend. In addition, cutting into solid material generates a lot of torque." Sanladerer took pains to beef up a MendelMax 3 3D printer.
You can see Sanladerer's YouTube video about his creation here; the Hackaday feature is here.