Published
September 28, 2018 - 03:45pm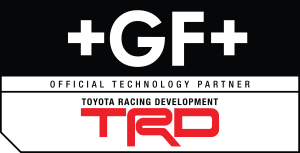 LINCOLNSHIRE, Ill., [August 28, 2018] – Toyota Racing Development (TRD), U.S.A. has named GF Machining Solutions, a provider of machine tools, automation solutions and services to manufacturers of precision components, as an Official Technical Partner. After adding GF's high-performance manufacturing and automation technology, TRD has accelerated production of key aluminum and cast-iron components for their 800-horsepower racing car engines — including the engines used in the #78 Furniture Row Racing Toyota Camry of Monster Energy NASCAR Cup Series driver and 2017 series champion Martin Truex Jr.
Approximately 200 TRD employees in Costa Mesa, California design and build race engines for NASCAR teams that field Toyota Camrys in the Monster Energy NASCAR Cup series. To keep pace with a grueling 38 race annual schedule, strict series regulations, and a highly-competitive racing environment, TRD designs, develops, manufactures and builds more than 300 engines in-house, annually. Precision, quality and speed of manufacture are the pillars of performance for TRD's manufacturing operation.
TRD began their initial relationship with GF Machining Solutions in 2014 when they added a fully-automated production cell to their manufacturing facility. Comprised of seven 5-axis machining centers (six MIKRON HPM 800 U HD machines and one MIKRON HPM 1350 U) connected to a shared pallet pool system, the system uses a rail-guided robot to load the machines from more than 80 open pallets along a 32-meter track.
Machining an individual part at TRD can take only a few minutes or in some cases up to 15 hours; with part sizes ranging between 1" and nearly 20" in a single dimension, and tolerances at or below 5µm. Complex contoured surfaces require full simultaneous 5-axis production, which also provides better accessibility and fixturing for other parts. By using the automated cell, TRD is able to reduce component lead times, boost machining capacity and achieve a 22-percent increase in productivity.
"GF Machining Solutions is honored to be an Official Technology Partner for Toyota Racing Development," says Scott Fosdick, President GF Machining Solutions North America. "We look forward to developing alongside TRD to improve processes and efficiencies for both companies while advancing newer technologies for the future of manufacturing and racing."
"TRD is very excited to see how this relationship will push the boundaries of our on-track performance," says Greg Ozmai, Group Vice President of Operations at TRD. "The results of our collaboration with GF Machining Solutions were immediate and have exceeded our expectations. The Mikron cell's flexibility allows TRD to put over 100 different parts through the cell and the added precision has improved the overall engine performance, which propelled TRD to the winner's circle in 2017."
To highlight this winning partnership, GF Machining Solutions will display the Monster Energy NASCAR Cup Series Champion #78 Furniture Row Racing Toyota Camry at IMTS 2018 (Chicago, Ill.) in booth 338754 (South Hall), alongside a cutaway powertrain demonstrating TRD's engine and design for the car.
Related Glossary Terms
centers


centers

Cone-shaped pins that support a workpiece by one or two ends during machining. The centers fit into holes drilled in the workpiece ends. Centers that turn with the workpiece are called "live" centers; those that do not are called "dead" centers.