Published
May 14, 2021 - 05:15am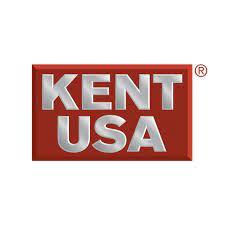 It was a late August day in 2018 when a tornado the width of a football field ripped through the building that housed TDC Engineering Inc. in Campbellsport, Wisconsin, where owner Tim Grahl has spent so much of his life over the past 30 years.
Luckily for Grahl and his ten employees, all but one of them had gone home for the day, and he was able to take shelter in the bathroom, the only part of the building left standing. TDC Engineering's six CNC machining centers, lathes, wire and sinker EDMs, surface grinders, tooling and fixtures…all gone. Still, "it was bad, but it could have been much worse," he said. "We were quite fortunate."
Grahl has moved into a temporary facility outside Fond Du Lac, Wisconsin, while he rebuilds. It's small, so he's only been able to replace half of his machine tools so far. When he researched replacing his old equipment he started looking at new equipment sold by the old brand. He also expanded his search. Upon consideration, Grahl decided to go in a different direction and invested in new machining centers from Kent USA.
Making parts
TDC Engineering is a job shop. It machines a variety of parts in steel, stainless steel, aluminum, and plastic, everything from valve bodies and metering pistons to shafts and sprockets. Customers include Mercury Marine, tooling for Kohler Co., and "some big stuff used in offshore oil exploration," for several customers in Texas, said Grahl, "Pretty much any custom machining, we can do it here."
As any machinist can attest, Grahl said changing to an entirely new brand of CNC equipment and especially a different control can be challenging. Everything is simply unfamiliar, with a whole host of new screens to navigate, commands to master, and functions to learn. Assuming the user has a decent CAM system and a properly-written postprocessor, the programming changes aren't all that difficult to deal with, but few would willingly give up the machine tool brand they've been using for the past two decades for an unknown.
But that's exactly what Grahl and his team did. "We could have kept going with our old machine brand, but I just didn't like the new models," he said. "So, when our salesman suggested we look at Kent USA, that's what we did. It was a bit of a shift for us at first, especially learning the Fanuc control, but now the guys really love it."
Digging the value
Grahl invested in six KVR-series vertical machining centers. Three were equipped with 40 x 20 travels, the others 24 x 18 machines. Each is equipped with a chilled, 10,000-rpm, 15-hp spindle, heavy duty roller-type linear guideways, and the FANUC 0i-MF CNC with color display.
The KVR-series comes standard with 4th axis prewire, a high-capacity coolant system with built-in skimmer, chip flush and auger-style conveyor, Ethernet connectivity, expanded tool and work offsets, and wash-down and air hose connections up front for operator convenience.
Grahl said the Kent machining centers have proven more effective. The company does "quite a bit of 3D machining" and Grahl has found the Fanuc with its AICC-II high-speed contouring function does a much better job than his old equipment, providing improved surface finishes and tool life. And while he hasn't yet used the KVR's coolant through the spindle capability, he has a high-pressure pump on order and intends to put it to use as soon as possible.
"We get better tool life," said Grahl, "it can hold closer tolerances, and we get much better surface finishes with the new machines, especially with 3D milling. Here, there's a noticeable difference in the way surfaces blend together. I'm glad I made the change."
For more information on Kent USA products, visit www.kentusa.com.
For more information on TDC Engineering, visit https://tdcenginc.com.