Published
June 23, 2023 - 07:30am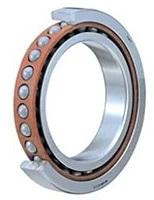 Bearing longevity and efficiency depend on how well you maintain them. Even quality bearings can quickly wear or (worse) completely fail before their predicted B10 life if not properly maintained.

You can adopt various measures to ensure that your bearings provide the highest services and last as long as possible. Some of these measures include:
Selecting the correct bearing. It is imperative to select a bearing size that matches the application's capacity requirements.
Bearing lubrication to minimize friction and prevent wear, tear, and corrosion. The most common cause of bearing failure is improper lubrication. Lubrication must be applied according to guidelines to ensure the bearing performs as intended throughout its service life. Using the right type and amount of lubricant is key.
Inspecting the bearing for any physical damage or indication of wear.
Using a shaft grounding device avoids damage to the bearings and protects them from circulating currents.

Steve Katz, president of Emerson Bearing explained, "In standard applications, a bearing will most often successfully reach its predicted 'B10 life', which is known as the point at which 10 percent of a given bearing product is expected to fail. In applications with severe environments such as food manufacturing and processing, bearings are statistically more likely to fail."
Selecting the appropriate bearing for the application and maintaining it properly greatly reduces the risk of unexpected bearing failure which can lead to unexpected downtime, lowered productivity, and ultimately, profit loss.
Emerson Bearing, a Boston, Massachusetts-based bearing company catering to niche markets nationwide and the sister company of Action Bearing which serves the New England market, shares tips on how to protect and maintain bearings.
To request a specification sheet that covers the performance of different bearing types with regard to load, accuracy, speed, noise, and friction, contact Emerson Bearing at 800-225-4587.