Published
November 30, 2022 - 06:00am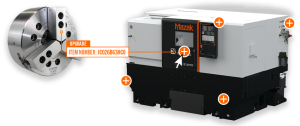 By Mazak Corp.
There are a lot more than dollar signs to consider before purchasing a new machine tool. A high-quality machine tool requires a capital outlay measured in tens of thousands of dollars. Ensuring a solid return on that investment within a relatively short timeframe is imperative.
As with most major purchases, research, reflection, and preparation are prerequisites to making a wise machine tool purchase. Here are some key points for shops to consider before making that investment. 
Most asked question
The first, but not always the most often-asked question is: Does the shop need it? Or, put another way, is more machine capacity necessary in terms of machine hours or added processes? It's possible that although part volumes are high, shops are only utilizing a small percentage of their total available spindle time.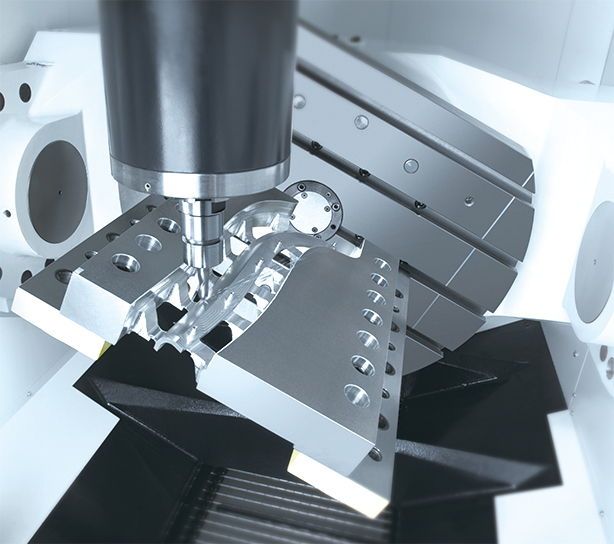 If, however, circumstances mandate more machine time to make bigger parts or to adjust for making smaller parts even faster, then adding a new machine tool is likely in order. However, capacity is not always measured in throughput and overall equipment effectiveness. Sometimes, changing industry regulations and requirements demand more precision and closer tolerances that exceed a shop's capabilities. In that case, a new machine is often a reasonable opportunity to gain precision capacity.  
Supplier is critical
Secondly, and most importantly, a shop should understand that the machine it's purchasing may not be quite as critical as whom they acquire it from. The issue is what kind of company does a shop want to do business with? Considering an OEM and builder's history, reputation, product range, technical support, and even transaction conventions, can reap substantial savings in the long run. The price of a machine is not necessarily its true cost.
Often overlooked is cost in terms of lost time devoted to the actual purchasing process. This would include time devoted to researching machines that meet a shop's requirements, traveling to and from test sites, and the time and tasks needed to close the transaction once a decision has been made. Mazak is one of the few builders that offer a purchasing partnership program that streamlines the buying process by addressing transaction and account needs at the beginning of the customer relationship. Terms and conditions do not have to be re-addressed with every future purchase or transaction.
Further, because of Mazak's extremely broad product range, it is a builder that typically meets all of a customer's purchasing requirements.
Consider industry experience and customer support. Both are critical. Mazak has been producing machine tools for decades, and it maintains a network of regional Technology Centers and Technical Centers that not only provide post-sale application support and training but also contribute to the refinement and adaptation of Mazak technology to proactively meet customer needs. When a Mazak machine is delivered, it's production ready. There is no downtime in starting the ROI lifecycle.
Price
Finally, focus on price, not discount. Some sales models spotlight generous customer discounts, but what are you paying for the equipment? A significant discount means virtually nothing if the baseline purchase price has been bumped up considerably. It is wise to avoid the discount game. Mazak offers standard pricing across the United States, regardless of whether the purchase was made in Sacramento or New Hampshire. 
The concept of discount may also impact a shop's standing and reputation. Shops shouldn't discount the goodwill, hard work, and branding that makes them an industry leader by aligning their business with anything but the best. That, too, comes with a price.
Related Glossary Terms
centers


centers

Cone-shaped pins that support a workpiece by one or two ends during machining. The centers fit into holes drilled in the workpiece ends. Centers that turn with the workpiece are called "live" centers; those that do not are called "dead" centers.