Published
May 25, 2018 - 01:30pm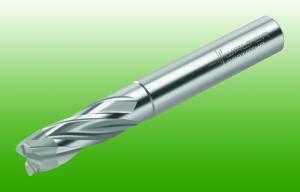 Seventy years ago when the Society of Carbide Engineers launched the trade magazine that eventually became Cutting Tool Engineering as its official publication, the articles primarily covered carbide cutting tools. After all, the association advertised that those who were engaged in studying, using, supervising the use of or furthering the use of carbides were eligible for membership.
Nonetheless, other types of tool materials received coverage. In the January 1957 issue of Carbide Engineering, which is the oldest back issue in my office, one article examined how Ford solved production bottlenecks with ceramic tools. One paragraph stated: Since applying cemented-oxide cutting tools on one of its many machining operations, Ford has been able to reduce tool changes, shrink cycle time, increase machine speeds, shift one machine to other work, [and] obtain consistent finishes with profilometer readings of 85 rms, all of which resulted in increased production.
For our July issue's tool materials focus, I'm writing an article about ceramic, as well as cermet, cutting tools. Ceramic tools have certainly seen some significant developments and improvements since their early use at Ford, but not all metalworking professionals realize the benefits ceramic tools can provide for a growing number of applications.
"Ceramics have this reputation of being difficult to apply and brittle," said Jan Andersson, global director, TechTeam and marketing for Greenleaf Corp., Saegertown, Pa. "Today, ceramics are incredibly predictable. You can use ceramics for heavy interruptions—even interruptions where carbide struggles."
The aim of my article is to shed some light on a couple of seemingly underutilized tool materials.
Related Glossary Terms
ceramics


ceramics

Cutting tool materials based on aluminum oxide and silicon nitride. Ceramic tools can withstand higher cutting speeds than cemented carbide tools when machining hardened steels, cast irons and high-temperature alloys.

metalworking


metalworking

Any manufacturing process in which metal is processed or machined such that the workpiece is given a new shape. Broadly defined, the term includes processes such as design and layout, heat-treating, material handling and inspection.