Published
August 15, 2022 - 07:00am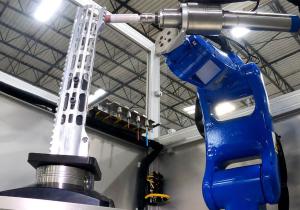 By Brett Reeder 
Manufacturers are struggling to find employees and as a result have had to get creative by making investments, re-skilling staff and automating time-consuming manual labor, such as deburring and finishing. Automating these processes results in more consistent, quality products in less time.
This isn't a shortage a manufacturer can wait out a few years. Deloitte and The Manufacturing Institute project that, by 2030, manufacturing in the U.S. will have 2.1 million unfilled jobs. Deloitte also found that most manufacturing executives believe unfilled jobs have a moderate to very high impact on production, growth and technology investments.
82% of manufacturers see increased growth as an opportunity cost of unfulfilled jobs.
81% cite capacity to maintain production levels to meet demand as an opportunity cost.
Too often, machining centers sit idle while highly skilled CNC operators perform labor-intensive tasks such as manual deburring and finishing. Automating processes like these address the labor shortage by reallocating labor to revenue-generating tasks and creating opportunities for expanded production with the existing workforce.
Here's a look at some of the tactics in play at manufacturing facilities today.
Rethinking workforce dynamics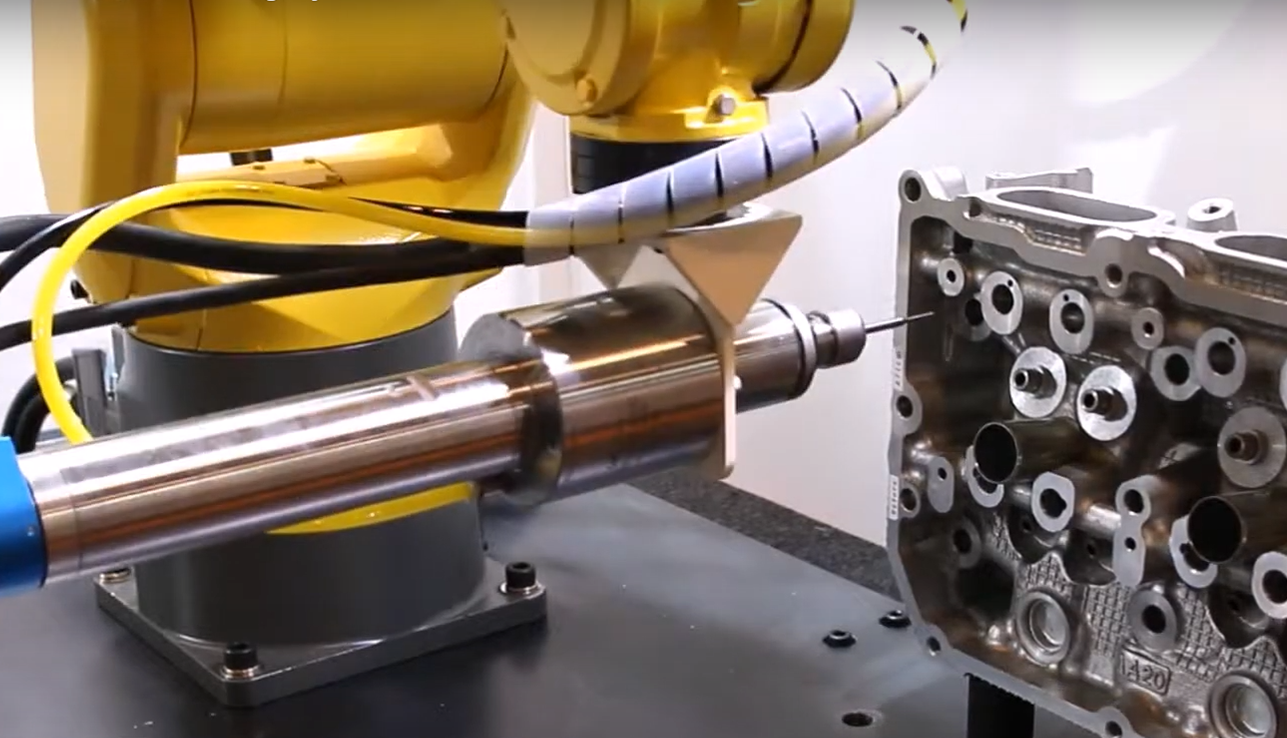 Manufacturers work with advanced technology and high-caliber solutions, but when it comes to people their structure can be quite traditional. To solve for gaps left by the labor shortage, many are shaking up existing workforce dynamics.
Upskilling and cross-training
Upskilling and cross-training are great strategies for filling critical roles. Deloitte research reveals that such strategies are top of mind for industrial organizations, with 75% considering reskilling important or very important to success. These tactics don't just help solve the existing shortage, they also show you're invested in your employees and influence employee loyalty, retention and productivity.
Outsourcing and short-term jobs
Some manufacturers are outsourcing for roles they're struggling to fill. For instance, they're hiring out freelance programming or freelance administrative employees to work on projects so their staff can stay on task. Some are also offering short contract jobs to fill the gaps and potentially source new employees. 
Employee well-being
Across industries, employee well-being is coming to the forefront. Deloitte's 2020 Global Human Capital Trends study shows 80% of respondents consider well-being an important trend. Manufacturers have always cared about their staff, but it's challenging to support the whole person amid day-to-day operations. To improve, they're listening to existing employees and applicants to discover what they need and value in an employer. They're investing in safety, more management and leadership training, and flexible scheduling.  
Technology and automation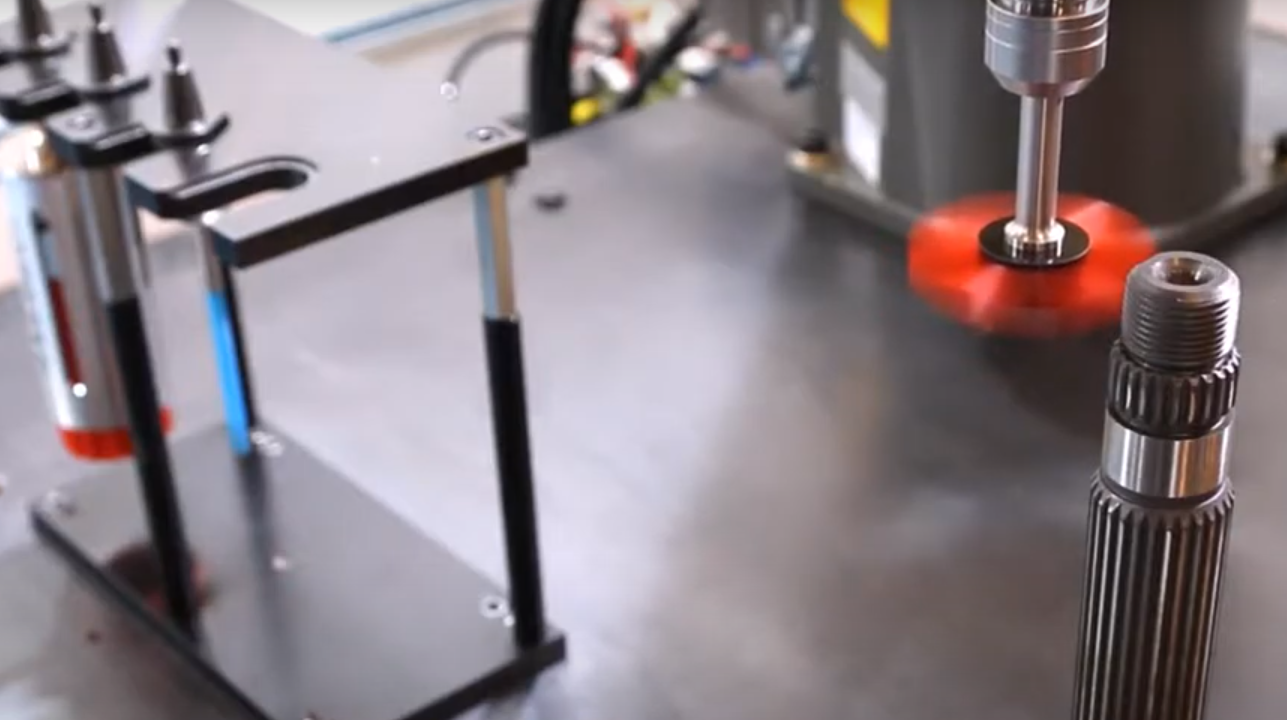 Manufacturers are integrating technology and automation to relieve the pressure of the labor shortage. This includes everything from administrative tasks to production activities. Automation and industry 4.0 technologies give manufacturers the immediate benefits of consistency and efficiency, so they can do more with their existing staff.
Machines and tools make up a significant part of the investments manufacturers are making. They're purchasing new machines and upgrading from 3-axis to 5-axis CNC machines. They're automating tedious manual processes where possible, such as automating deburring and finishing in their CNC mills. 
Tools that automate such physical processes help individuals do more without adding work and labor time. Where one person might've run one CNC machine before automating deburring and finishing, having those processes automated on a 5-axis machine enables them to run three to four machines at once. Automating challenging, time-consuming physical activities also makes roles more attractive to potential hires, more manageable for existing employees and provides opportunity for upskilling.
This is true even if a workpiece can't be entirely finished on a machine. Automating a large portion of a finishing job can greatly reduce manual time and increase efficiency, as well as improve worker satisfaction. And today's tools have made more complicated features more feasible and time-efficient to work.
Manufacturers are also automating manual administrative tasks, such as data entry and processing, with software. Software can help automate activities across operations, from accounting to supply chain management. As part of this, manufacturers are integrating their software and systems and deploying them in the cloud. With everything connected to the cloud, they can be even more efficient in daily operations, easily share and access information across locations, and further enable automation. 
A little bit goes a long way
You don't necessarily need to automate everything and go full smart factory. You can implement automated tools, equipment and software where the impact will be felt most. In many cases, automation makes processes faster and more efficient to begin with, so you're able to keep up with the need in those areas. It also relieves your employees of time-intensive tasks to address increased production goals. You may be surprised to learn what tools are now available to automate steps that used to be manual. And again, even if you can't fully automate finishing on your machines due to the nature of the workpiece, there are massive and recognizable time and cost savings from automating as much as you can. 
Gain Efficiencies
Technology, automation and software all contribute to efficiency, and manufacturers and their distributors are using them to look closely at opportunities to improve across their business.
For instance, software and data can reveal where inefficiencies are in processes so manufacturers can remove the kinks and improve flow. They can use software to maximize their CNC usage and efficiency, as an example. Tools can be programmed along the most efficient path. And manufacturers can analyze their processes for opportunities to improve timing. 
Software also helps them maintain their machines, to keep them running at optimal capacity and reduce downtime. Manufacturers are prioritizing reducing downtime across the board – from their machines to their employees.  To keep their machines running, manufacturers need to optimize processes and automate where it makes sense. They also need to be proactive and conduct regular maintenance and monitor machines intelligently, so they don't go out of service.  
As far as avoiding employee downtime, manufacturers are taking opportunities to improve safety and well-being in the workplace. They're prioritizing avoiding employee burnout. For example, automating manual deburring and finishing removes a physically demanding task that can cause repetitive motion injuries and accidents from the equation. 
We're in an age of innovation and automation. There are many new and affordable tools and technologies available to manufacturers, whatever their size, to automate and streamline operations. And in particular using high-quality tools that perform consistently with longer tool life, requiring fewer tool changes between parts, helps them optimize resources – including tools, time and people. With a shortage of qualified, reliable labor, now is the time to invest in solutions that will help make the best use of existing staff and attract the next generation of workers.
ABOUT THE AUTHOR: Brett Reeder is the Sales Director, Eastern Americas of Xebec Deburring Technologies, a manufacturer of innovative deburring and finishing solutions. Contact Brett at breeder@deburringtechnologies.com.
Related Glossary Terms
centers


centers

Cone-shaped pins that support a workpiece by one or two ends during machining. The centers fit into holes drilled in the workpiece ends. Centers that turn with the workpiece are called "live" centers; those that do not are called "dead" centers.

computer numerical control ( CNC)


computer numerical control ( CNC)

Microprocessor-based controller dedicated to a machine tool that permits the creation or modification of parts. Programmed numerical control activates the machine's servos and spindle drives and controls the various machining operations. See DNC, direct numerical control; NC, numerical control.