Published
March 16, 2017 - 12:45pm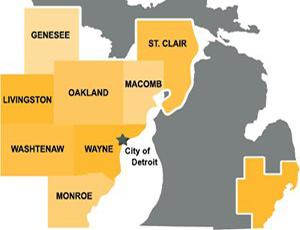 The U.S. manufacturing industry is rushing to embrace technology as a critical part of its processes and plans to make new technological investments in 2017, but barriers to Industry 4.0 adoption still exist, according to Automation Alley's 2017 Technology Industry Report.
According to the report, 85% of national manufacturing executives said their company plans to increase budgets for technological advancements; nearly a third of them plan to increase their budgets by 10% to 15%.
More than half of all national manufacturing executives reported that their company has a dedicated budget for Industry 4.0 technologies. The top three technologies in which companies currently invest are the cloud, cybersecurity and big data and analytics. In the organization's home teritory of SE Michigan, the Industrial Internet of Things and simulation (both at 42%), followed by autonomous robots, horizontal and vertical system integration, and the cloud (all at 33%) are a top priority for Automation Alley manufacturers.
In addition, the vast majority (88%) of national manufacturing executives believe technological advancements can be beneficial to their competitiveness. The top technologies manufacturing executives believe will improve their competitiveness in 2017 are the cloud, big data and analytics, additive manufacturing and cybersecurity.
The survey results are here: http://www.automationalley.com/techreport