Published
May 18,2022 - 06:00am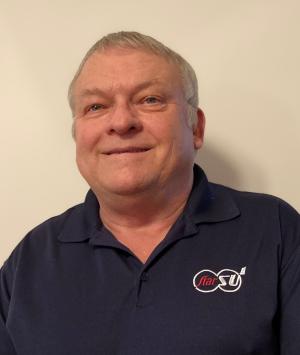 Star SU has appointed Jim Perry as its key account technical applications engineer. In this position, Perry will provide application support to the Southeast and Great Lakes regional sales teams with a specific focus on PCD Round Tool products.
Perry brings extensive hands-on precision machining and programming experience to this position. Prior to joining Star, he worked for tooling manufacturers Mapal and Winco. Additionally, he has provided special contract work to Ford Motor Company in Advanced Manufacturing Technology Development and powertrain machining. He is also an accomplished automotive and motorcycle mechanic and enjoys woodworking in his home shop.
Related Glossary Terms
polycrystalline diamond ( PCD)


polycrystalline diamond ( PCD)

Cutting tool material consisting of natural or synthetic diamond crystals bonded together under high pressure at elevated temperatures. PCD is available as a tip brazed to a carbide insert carrier. Used for machining nonferrous alloys and nonmetallic materials at high cutting speeds.

precision machining ( precision measurement)


precision machining ( precision measurement)

Machining and measuring to exacting standards. Four basic considerations are: dimensions, or geometrical characteristics such as lengths, angles and diameters of which the sizes are numerically specified; limits, or the maximum and minimum sizes permissible for a specified dimension; tolerances, or the total permissible variations in size; and allowances, or the prescribed differences in dimensions between mating parts.