Published
January 18, 2023 - 06:00am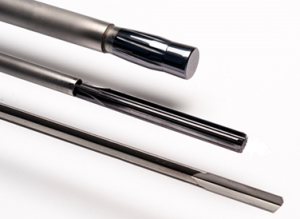 Star Cutter Co., a provider of custom-engineered tooling solutions for precision applications, is displaying its cutting tools tailored for firearms manufacturing at the Shot Show 2023 in the Supplier Showcase, booth #51317. The show is being held in Las Vegas through Jan. 20.
Star Cutter is displaying solutions for producing:
Rifle and Shotgun Barrels – single flute gundrills, including high performance and double contour enhanced designed gundrills, pull reamers, and rifling buttons
Pistol Barrels – solid carbide gundrills, solid carbide deep hole twist drills, carbide reamers
Firing Pin Holes – small diameter solid carbide twist drills, solid carbide special form gundrills
Bolt Action – solid carbide gundrills, solid carbide chamfering reamers
Uppers – Single Flute Gundrills, patented SRT (Super Round Tool) reamers
PCD Tools will also be on display for better part surface finishes and extended tool life for aluminum applications
The company says that it can develop tooling solutions for specific applications. For example, the company says that specially designed gundrills can reduce tool drift to provide excellent TIR from entry to exit and optimize chip control leading to longer tool life.
For more information, visit Precision Drilling & Holemaking Solutions for Firearms Manufacturing. Star Cutter tools are sold through Star SU.
Related Glossary Terms
chamfering


chamfering

Machining a bevel on a workpiece or tool; improves a tool's entrance into the cut.

polycrystalline diamond ( PCD)


polycrystalline diamond ( PCD)

Cutting tool material consisting of natural or synthetic diamond crystals bonded together under high pressure at elevated temperatures. PCD is available as a tip brazed to a carbide insert carrier. Used for machining nonferrous alloys and nonmetallic materials at high cutting speeds.

total indicator runout ( TIR)


total indicator runout ( TIR)

Combined variations of all dimensions of a workpiece, measured with an indicator, determined by rotating the part 360°.