Published
January 27,2022 - 10:00pm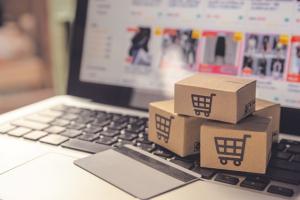 In 2018, PricewaterhouseCoopers (PwC) predicted that manufacturers would turn increasingly to eCommerce to improve their processes — following examples set by Amazon, Tesla and Uber. This may seem outlandish, but a leading hydraulics manufacturer designed and acquired a tool in just ten days, with Sandvik Coromant's eCommerce platform.  
PwC's ideas were presented to global steel industry representatives at the 2018 Surface Inspection Summit (SIS) in Aachen, Germany. They included that original equipment manufacturers (OEMs) would centralise their sales online, like Amazon, increasingly support customers with design and development, like Tesla, and form digital networks, much like Uber. 
The predictions raised eyebrows at the time. But, if anything, manufacturers have since moved beyond eCommerce and adopted customer engagement (CE) and customer experience (CX) as main principles behind their online investments. As confirmed in PwC's later Retail Outlook 2020 report: companies are competing on CE, and most of the competition now takes place online.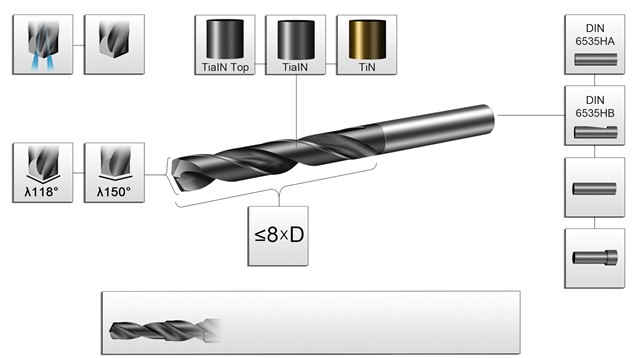 Manufacturers have embraced multi-channel commerce models that bring several customer routes — online web pages, product catalogues and sales teams — into a unified, single ecosystem that offers the best possible experience and freedom of choice. After all, it boils down to time, costs and acquiring the right tool for the best end result. So, why not go online? 
Another advantage is that customers can today access an entire manufacturing and process planning system, with just a few clicks of a mouse.
Sandvik Coromant has been using computerised software for process planning and production since the 1980s. We call this complete computer aided process planning (CAPP), a parametric process planning system that commences when we wish to manufacture a product. When we refer to process planning, we mean selecting the right process order, the right machine and operation. We can calculate the time-per-piece and any other operating instructions. 
Most of our production units around the world are equipped with this software, and, what's more, they are linked together. So, any product that can be described by parameters can use the CAPP system — all by automation. The possibilities for customising tools were extensive. So, we realised, why not share these capabilities with our customers? 
The result was that Sandvik Coromant developed its own Tailor Made software platform.
With a few clicks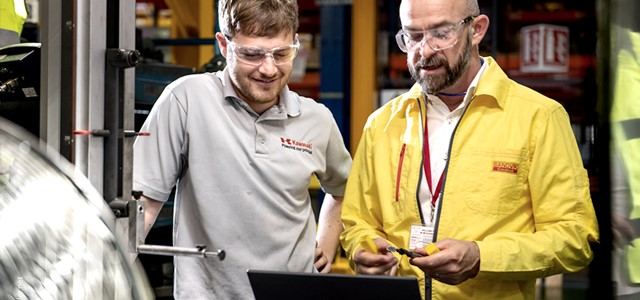 The customised tooling aspect is important because there has previously been a fear among manufacturers that online platforms make it difficult to treat customers as individuals. In other words, these platforms won't provide the solution to their unique problem. Also, with any custom tooling solution, manufacturers are wary of high costs and long lead times. 
The opposite is true with Sandvik Coromant's Tailor Made platform. Customers can go online, enter their tool requirements and receive two dimensional (2D) and three dimensional (3D) computer aided design (CAD) files of the component, plus the price and lead times. 
Customers are not just browsing or buying existing off-the-shelf products — as you would typically find on Amazon. Instead, they are interactively developing solutions for their own manufacturing needs. Customers can log in the Tailor Made portal on Sandvik Coromant's website, customize their own tools — let's say a drill bit — and specify crucial factors like geometry, diameter and more. Users can even resubmit their order to refine the tool, receiving updated models and drawings.
When the design is finished, the customer receives an immediate quote for prices and delivery times and can place an order with just another click. And, when a customer uses the software, they are actually accessing Sandvik Coromant's CAPP system. 
So far, so good. But there is one obstacle with the Tailor Made online software, which is overcoming a lack of awareness among manufacturers. The vast majority aren't aware that they have the opportunity to tailor tools online. For Sandvik Coromant, a challenge is encouraging customers to make the conscious decision to log in and explore this application. 
Two becomes one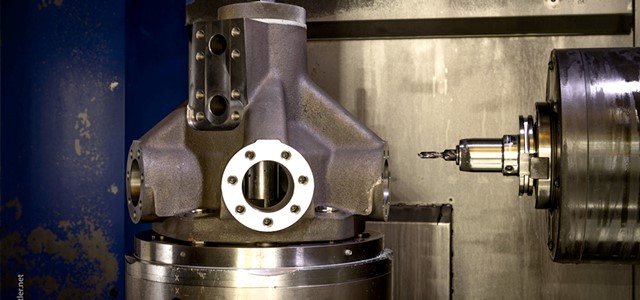 One customer that uses Tailor Made is Kawasaki Precision Machinery, the hydraulic technology specialist, which also happened to be the first company to use the platform. The customer creates world-class pumps, motors and valves that are used across the maritime industry and other sectors. It has been a Sandvik Coromant customer for more than 20 years and uses Sandvik Coromant tools for drilling, milling, turning and boring.
In this instance, Kawasaki Precision Machinery sought to speed up one of its drilling processes at its factory in Plymouth, UK. It wanted a better way to drill holes for the bolts in one of its cast-iron Staffa motor cases. Kawasaki was using two separate drill bits — one for the hole itself and one for the countersink — because the standardized-solution step drill wasn't suitable for both jobs. So, it turned to Sandvik Coromant and Tailor Made.Within just a few minutes, Kawasaki Precision Machinery was able to log on and enter its customised parameters into the platform. It used its own CAD software to make the necessary tweaks before placing the order, even printing a 3D prototype of the tool. The result is a customized drill that reduced the cycle time normally taken to source a new tool by more than 10%. In fact, the total lead time from design to implementation of the new drill bit was only aound five weeks. 
Significantly, the customer's entire manufacturing process can now be achieved with just one tool, rather than two. A productivity analysis has also found that the new tool has produced instant results. The cycle time for each motor case has been reduced by two-and-a-half minutes, which translates into saving £4 (4.6 euros) per component. Given that Kawasaki produces 42 of its Staffa motor cases every day, these advantages add up.
What's more, Kawasaki was able to reduce its machining time by 30% with its tool designed through Sandvik Coromant's Tailor Made platform. This is an excellent example of how CE and CX can support customers with design and development in ways that contribute towards tangible overall equipment effectiveness (OEE) results. 
Reduced lead times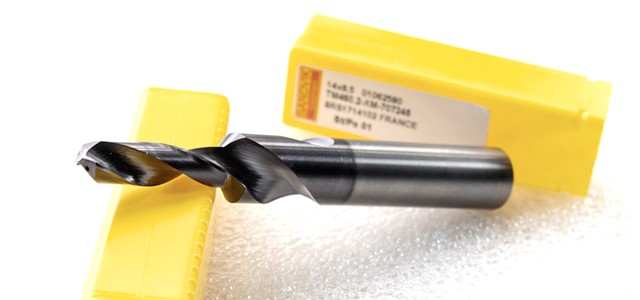 It's incredible to think that a customer can go on the internet, design a bespoke tool and receive related CAD and 3D designs of the tool, and for this to be ready for manufacturer.  
And, there are the advantages of short lead times. For Kawasaki, it could normally take two weeks for the design team to create the right specifications and come back with a design and quotation. But, with tailor made approval processes could also be removed. A process that could take two-to-three months was greatly reduced. You can create a unique instance of a tool that has never existed before, that is ready for manufacturing, and receive it in just ten days. 
These reduced lead times are a major advantage for manufacturers. I recall one Sandvik Coromant customer was amazed that he could key in the parameters and get his customised tool delivered like any other stock item. The tool arrived with the customer's own designated article code printed on the side.
Going forward, Sandvik Coromant predicts growing demand for customised tools. We would also like to extend Tailor Made to other parts of our offering. We have a really strong tooling recommendations engine on our website, and plan to use this to meet growing demand for customised tools. 
Overall, Sandvik Coromant's Tailor Made platform gives the customer more control — and proves that PwC's predictions back in 2018 weren't so outlandish after all.