Published
May 21, 2015 - 07:00pm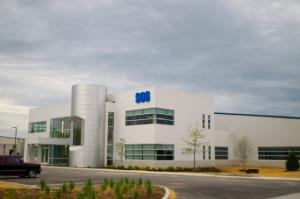 Toolmaker SGS Tool Co., Munroe Falls, Ohio, has completed and held a grand opening of its new 76,000 sq. ft. endmill facility in Cuyahoga Falls, Ohio. The new plant was constructed next to the company's existing manufacturing facilities and creates increased toolmaking capacity.
The new facility includes a two-story office building as well as a climate-controlled manufacturing facility where over 8,000 endmills are produced per day, according to the company. This climate control enables precision machining and greater production consistency.
A ribbon-cutting ceremony was held May 19. Representatives from the architectural design and construction teams, municipal authorities, business group leaders and SGS Tool Co. leadership were in attendance.
Related Glossary Terms
endmill


endmill

Milling cutter held by its shank that cuts on its periphery and, if so configured, on its free end. Takes a variety of shapes (single- and double-end, roughing, ballnose and cup-end) and sizes (stub, medium, long and extra-long). Also comes with differing numbers of flutes.

precision machining ( precision measurement)


precision machining ( precision measurement)

Machining and measuring to exacting standards. Four basic considerations are: dimensions, or geometrical characteristics such as lengths, angles and diameters of which the sizes are numerically specified; limits, or the maximum and minimum sizes permissible for a specified dimension; tolerances, or the total permissible variations in size; and allowances, or the prescribed differences in dimensions between mating parts.