Published
July 21, 2023 - 09:45am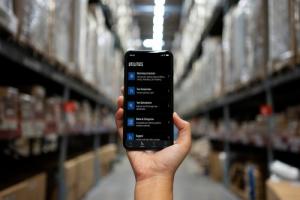 Smart software is paving the way to optimized production and improved decision-making. Digital technology and smart software have already transformed the machining industry with unprecedented access to actionable data for better results in less time.
With a wealth of data generated from production processes of all kinds, shops need to understand how to use that data to their advantage. Now, progressive manufacturers can move toward even greater benefits with software that fulfills the promises of Industry 4.0.

Past years have shown the machining industry that sustainable cost containment holds the key to stability and survival, even in turbulent economic times. At the same time, the industry realized it needed faster ways to develop new technologies and tools that can respond to changing circumstances.
Software is key
Smart software is key to making these developments responsive and effective. In some situations, it can enable manufacturers to optimize machining and production processes by up to 40%, eliminating some of the repetitive manual processes.

Non-digitized processes force production personnel to look up product information manually, which wastes time and may not yield accurate results. For example, to reduce routine tasks on the shop floor, with the help of the Seco Assistant smartphone app, production personnel can simply scan the product package or the tool. As a result, they can quickly receive relevant product information or calculate cutting data and compare insert geometries and grades from different suppliers.
Smart ways to manage inventories
From 30% to 60% of tooling inventory is likely to be uncontrolled, floating around the shop floor, or simply stacked by machines in excess quantities. Smart software, such as the Inventory Management system, can help to tackle this issue more cost-effectively and securely.

Apart from physical flexibility, its main benefit lies in monitoring tool and equipment usage and increasing staff accountability. This way, the inventory management systems help to reduce wasted set-up time because of misplaced items and keep track of high-value tools and mission-critical items.

Less human involvement in CAM programming
In the future, smart machining technologies are likely to allow feature recognition in components, build quick CAM programming, and supply NC codes to machines, saving up to 80% of the time in the engineering preparation area.
Nevertheless, due to the high complexity of some components such as turbine blades and structural parts, human intelligence and technical expertise are still required. Engineering Services from Seco can help optimize new or existing complex machining processes and identify gaps in CAM programming.
"In a factory network, smart software can eliminate unnecessary inventory of materials and tooling for up to a 20% reduction in inventory costs," said Janardhan N., Engineering Services Solution Manager at Seco Tools. "With processes optimized for efficiency through technology that removes repetitive manual processes from the production line, labor productivity can rise to 30% and machine downtime drop by up to 50%."
Related Glossary Terms
computer-aided manufacturing ( CAM)


computer-aided manufacturing ( CAM)

Use of computers to control machining and manufacturing processes.

numerical control ( NC)


numerical control ( NC)

Any controlled equipment that allows an operator to program its movement by entering a series of coded numbers and symbols. See CNC, computer numerical control; DNC, direct numerical control.