Published
April 16, 2021 - 10:00am
Saw manufacturer invests in Vollmer CNC technology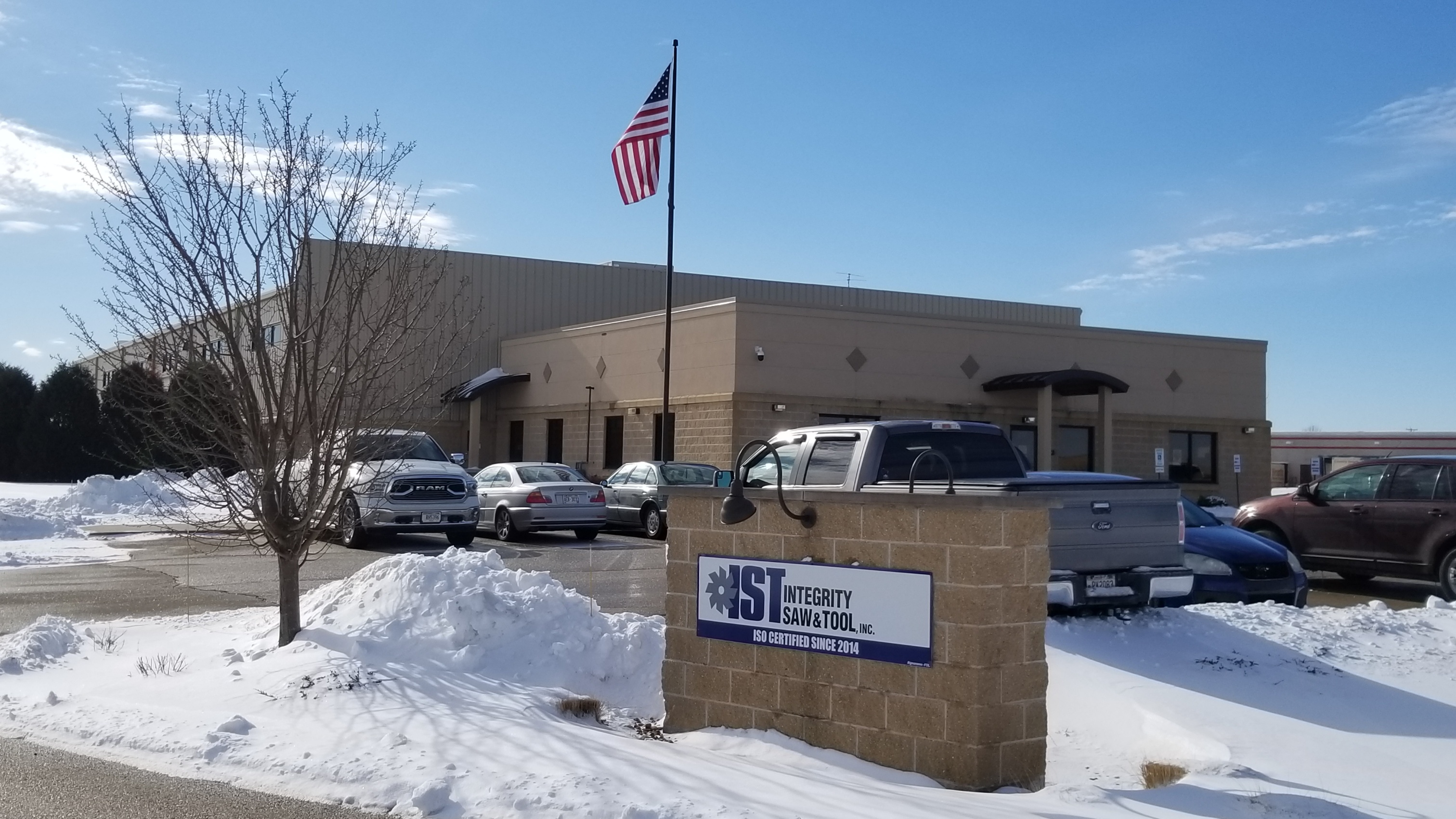 Wisconsin-based Integrity Saw & Tool Inc. purchased a Vollmer CHX 840 circular saw blade sharpening machine with the Vollmer HS automated loading station to increase capacity to meet the demand from a new pallet manufacturing customer. Since that 2019 purchase, the CHX 840 increased productivity by 60%, permitted unmanned production and improved blade quality.
Integrity Saw & Tool Inc. began in a basement in 1986 as a saw sharpening, HSS drill and end mill regrinding company. Steady growth led to the move to a 13,000-sq-ft. facility in 1998, the hiring of a sales engineer who would eventually own the firm, and the investment in its first Vollmer CNC sharpening machine in 2000 that set the company on a new growth trajectory.
"We had two older CNC machines and several manual machines for HSS saws – all of which were struggling to cope with our increasing demand," said Paul Reetz, company owner. "We looked at the available machines and we chose the Vollmer Akemat machines as they were in a different class.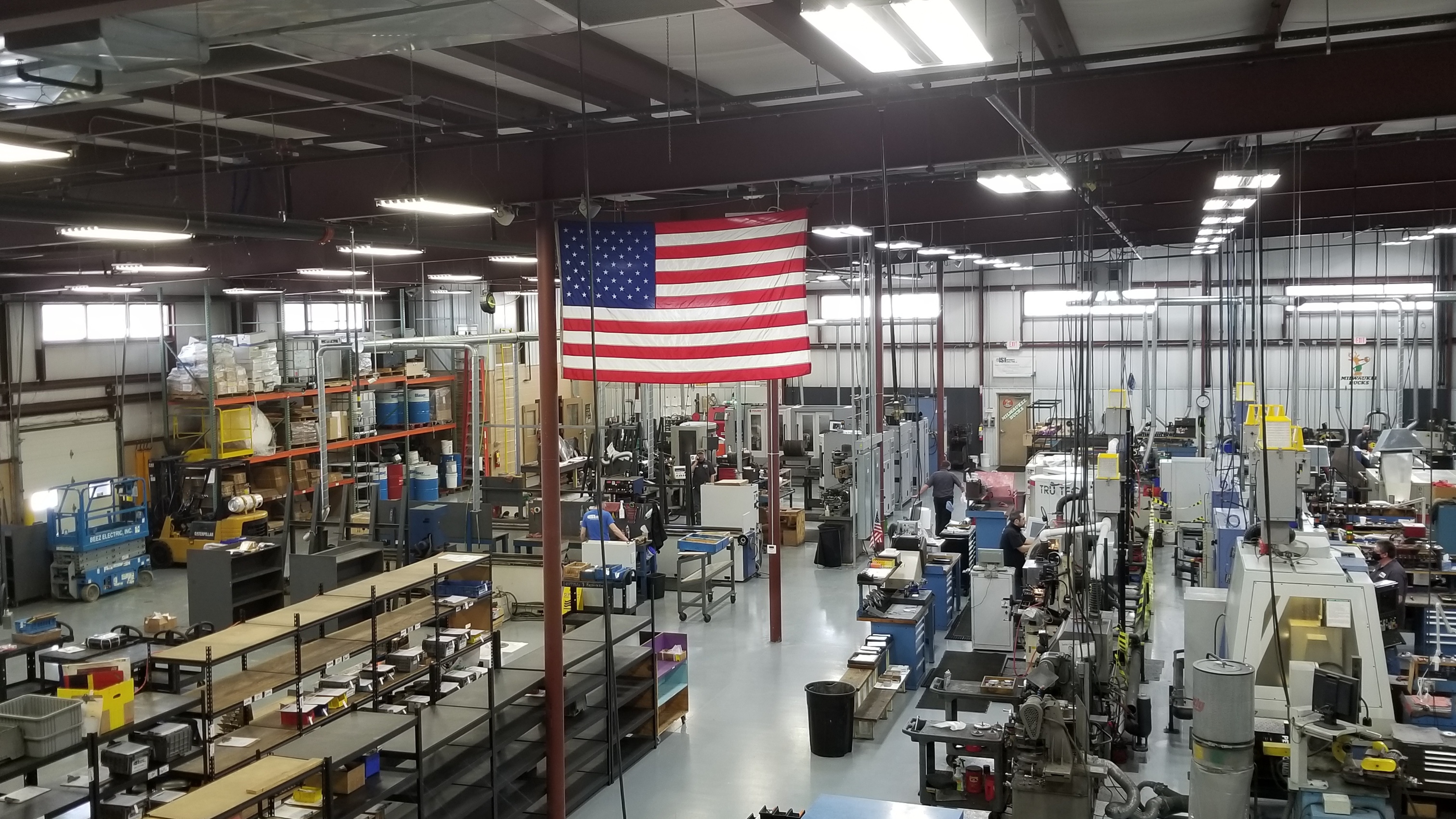 That first machine, the Akemat B4, was followed by the purchases of Akemat U10 and B10 in 2005, and the Akemat U10 in 2006. The machines were bought for sharpening TCT saw blades whilst existing manual machines were manufacturing and servicing HSS blades. In May 2019, the company purchased the Vollmer CHX840+HS.
The purchases of these machines have helped the company keep working evening during slow economic times. "The saw sharpening side of the business had grown for almost 10 years, but unfortunately the 2008-09 global recession wiped out a lot of small businesses," said Reetz. "Many of our circular saw blade customers witnessed the collapse of their businesses as fewer people invested in their homes and real estate. However, the production of round tools such as drills, end mills, router bits and special tools for the manufacturing industry weathered the market conditions far better. Round tooling for industry currently accounts for 80% of our business."
With the COVID pandemic, the round tooling business for the manufacturing industry slowed down, but even as that was happening consumers were investing in their homes, and that demand meant "the saw division of our business is once again benefitting from this."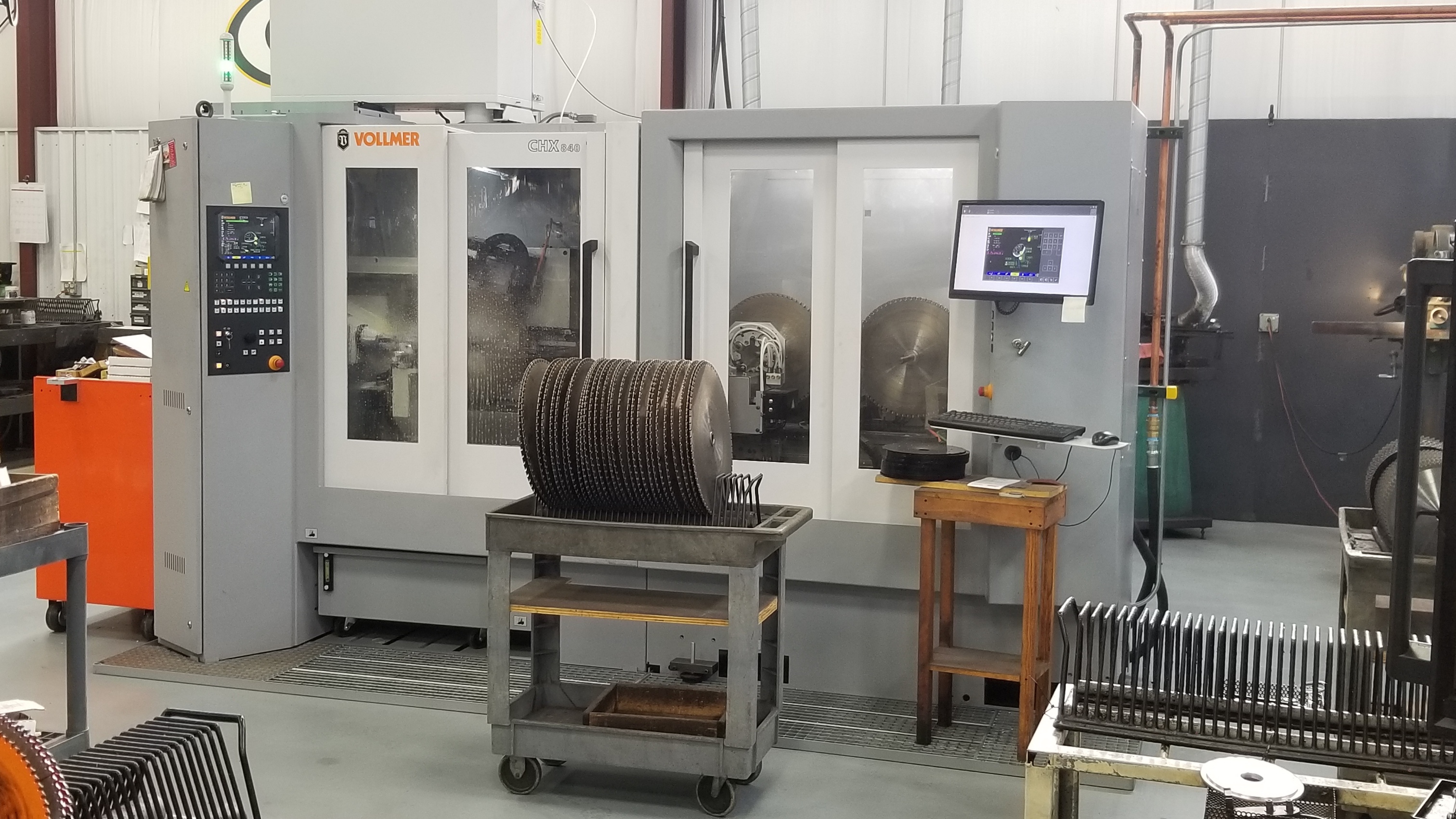 With millions of wooden pallets in circulation in the US food industry, Integrity Saw has partnered to regrind TCT saw blades for the pallet manufacturer that has plans to build multiple manufacturing facilities across Canada, the US and Mexico – each plant capable of producing a pallet every minute.
"We knew we needed a new machine with automation to meet the demand," said Reetz. "The Vollmer Akemat machines have been amazing and aside from regular preventative maintenance, they have run every day since they were bought."
COVID may have temporarily slowed the growth timeline for pallet production, but Integrity Saw is well placed to support its new customer with its new 5-axis VOLLMER CHX840+HS for machining the tooth faces and tooth tops in a single clamping operation. The CHX840 is complete with the HS automation solution that enables Integrity Saw to load and process 28 blades unmanned. With a customer that will run its operations 24/7 and will require a new saw blade for every shift at every facility, Reetz said the opportunity for Integrity Saw & Tool is considerable.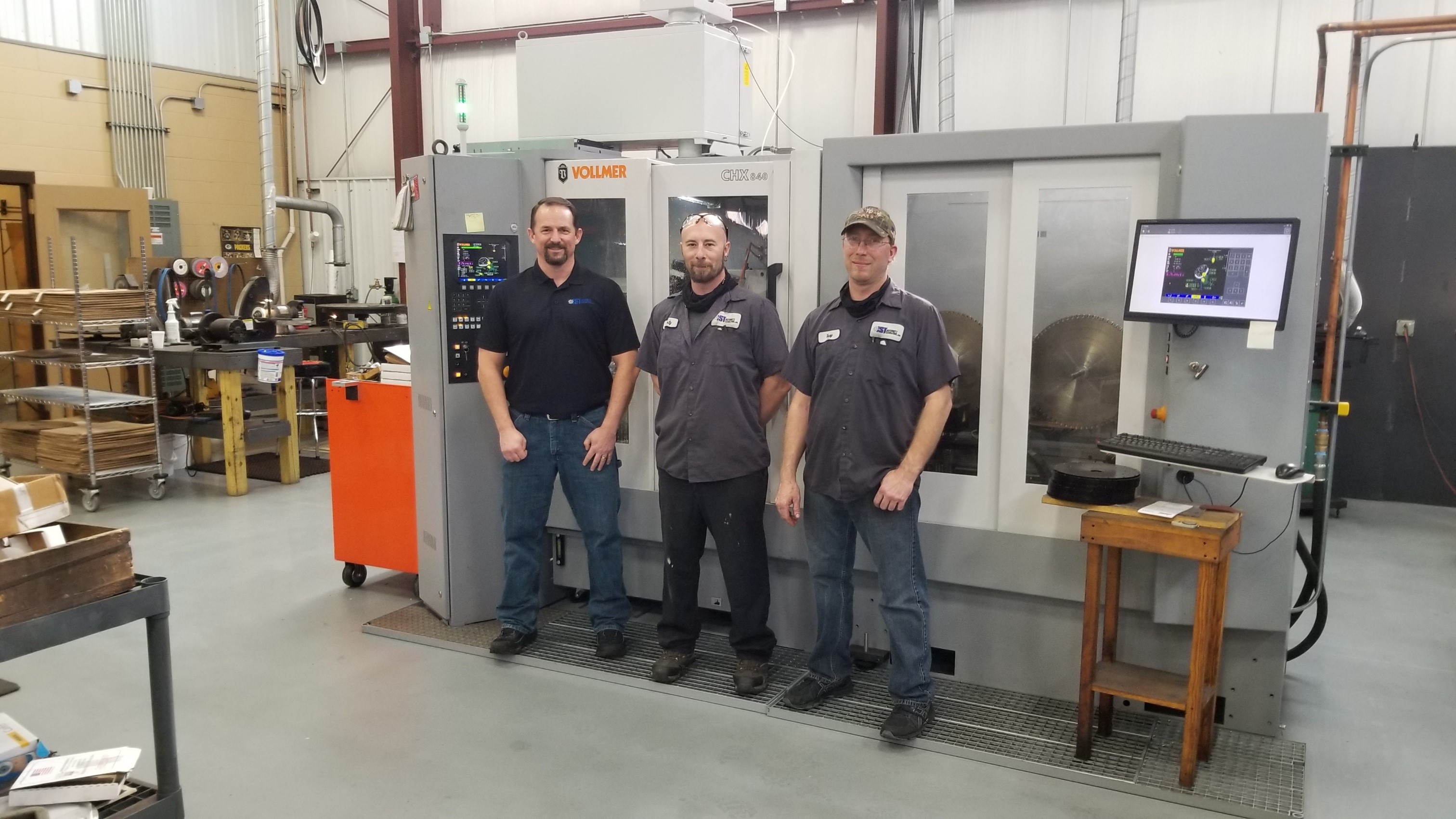 With the arrival of the CHX840+HS, Integrity was able to rapidly ramp-up to the stress-relieving and re-grinding of 400 TCT blades every week from May 2019 through April 2020.
Integrity Saw did feasibility studies on the blades with Vollmer while it was commencing the contract with its existing and ageing Vollmer Akemat machines. The 18" (457mm) TCT blades have 70 teeth per saw and each saw blade can be re-ground up to seven times before being replaced or re-tipped. Before the arrival of the CHX840+HS, Integrity Saw was conducting 4 operations on 3 machines to complete a saw blade in 75 minutes – a machining time not inclusive of set-ups and changeovers. This process chain included stress relieving, the transfer to an Akemat tooth-face grinding machine and subsequently to a tooth-top grinding machine and then the grinding of the 'kick-back' radius to reduce cutting forces on each tooth.
"When it came to programming time and repeated set-ups, it was approximately 90 minutes for each blade. The Vollmer CHX840+HS has cut this time by more than 60% to 35 minutes with just one stress-relieving operation before the CHX840 completing all tooth and face grinding in a single set-up.
With two skilled operators running four Vollmer Akemat machines and the CHX840+HS, the company has doubled the weekly output. According to Reetz, the operators previously had the capacity to do 40 to 50 TCT blades a day on the Akemat machines - adding the VOLLMER CHX840+HS means we can now re-grind over 100 blades a day. "We work from 5 AM to 3 PM and the HS automation system allows us to set the Vollmer CHX840 machine in the afternoon and it will process up to 28 saws unmanned throughout the evening," he said. "If we worked a shift pattern, we could run the Vollmer CHX840 24 hours a day to gain more capacity. However, we are already looking at our next Vollmer purchase."