Published
May 05,2022 - 07:00am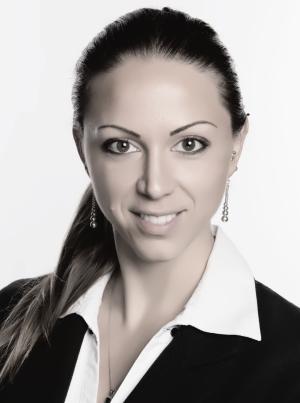 Magalie Jackson has been named Cluster Manager of Sandvik Coromant Canada.
She will report to Sean Holt, president of Americas Sandvik Coromant, and serve as a member of the sales area Americas Management team.
Since 2019, Jackson has contributed significantly to the growth of TDM Systems Inc. as the Sales Director for North America. Previously, she held numerous positions in sales, business development, and marketing with more than a decade of experience in the software industry.
She has worked in and with diverse enterprises in many countries, including France, Germany, and the United States. Jackson advised and assisted many European companies in starting and growing their businesses in North America, executing B2B and B2C expansion strategies.
Based in Mississauga, Jackson is a French national and holds a Master of Arts degree in International Business, a Bachelor of Science degree in Production Management and Logistics, and an associate degree in Technical Sales and Marketing. She is currently pursuing her MBA at the University of Wisconsin-Eau Claire.
"With an extensive experience in Software Technologies and a strong background in Business Development and Leadership, Magalie [Jackson] is ready to further develop our people and our business," said Holt.
In her new role, she will be accountable for driving and executing all aspects of the Sandvik Coromant sales performance through both direct and indirect sales channels within her assigned geographical territory.
A large part of her responsibilities will be to directly manage a team of Sales Managers and be actively involved in the field with salespeople and customers to achieve the established sales goals for the territory. "We are so impressed with [her] for her strong contribution to the success of TDM Systems Inc. and are looking forward to welcoming her into her new leadership position with Sandvik Coromant Canada."