Published
August 09,2022 - 03:00pm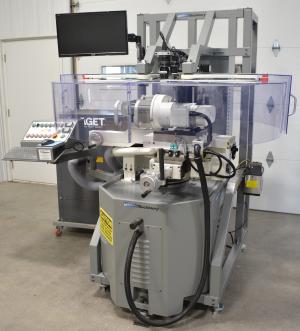 Rush Machinery will showcase a range of equipment at the 2022 International Manufacturing Technology Show (IMTS) including wheel truing and dressing machines, CNC and semi-automatic carbide rod cut-off machines, and a CNC carbide rod chamfer machine.
The machines can be viewed at Rush Machinery's booth #237233 during the show at Chicago's McCormick Place, Sept. 12–17. 
Wheel truing and dressing machine
The FC-350W Wheel Truing and Dressing Machine with optional guarding. The FC-350W is designed for ease and efficiency in truing and dressing of flats, angles, and radii on diamond and CBN single wheels and multiple wheel packs. The FC-350W allows the user to dress the wheels' diameter, profile, and sides without taking the wheel pack apart. The optional guarding has four clear acrylic pivoting sections that allow for easy access. A retrofit may be performed by a Rush service engineer if requested.
The machine also comes installed with RushVision, a software designed to make truing and dressing easy and customizable. RushVision aids in high precision, high tolerance work, and truing complex forms and radii up to 2" (50mm). The software includes drawing templates for most common wheel shapes and allows users to import from CAD via a USB port or networked PC.
'Auto-cut' cut-off machine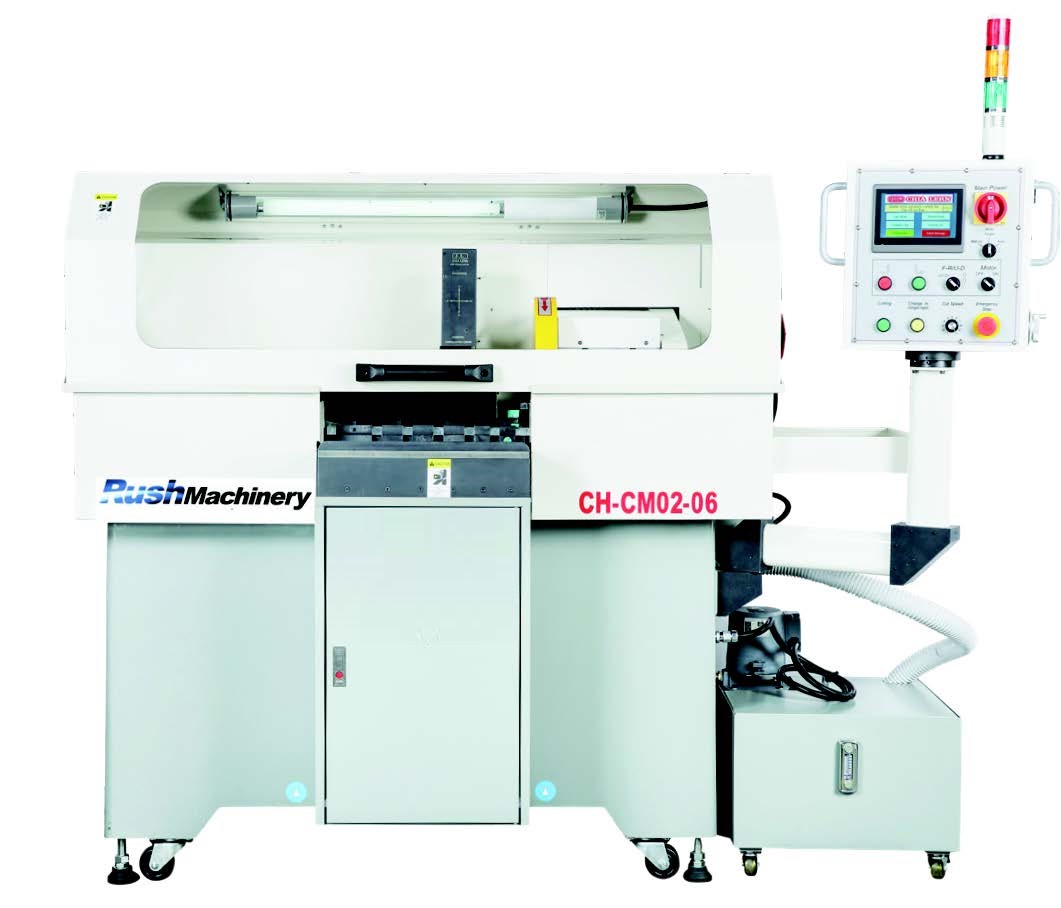 The CNC "auto-cut" carbide rod cut-off machine can double the production rate for cutting carbide and hardened steel rod when compared with manual cut-off machines. It has easy-to-use CNC controls with a touch screen operator interface.  
Parameters can be quickly set for rod diameter and length. The machine automatically loads and cuts rods from a large capacity magazine. The capacity of the "Auto-Cut" is .055" (1.4mm) to 1-9/16" (40mm) diameter carbide rod, up to 16" long, and it comes standard with a flood coolant system.
Rod chamfer machine
The CNC Carbide Rod Chamfer Machine is designed for chamfering blanks for carbide and HSS cutting tools. The machine features user-friendly HMI programming for easy setup and easy-to-use CNC controls with a touch screen operator interface. The machine has a magazine loader for long periods of unattended operation, freeing the operator for other tasks.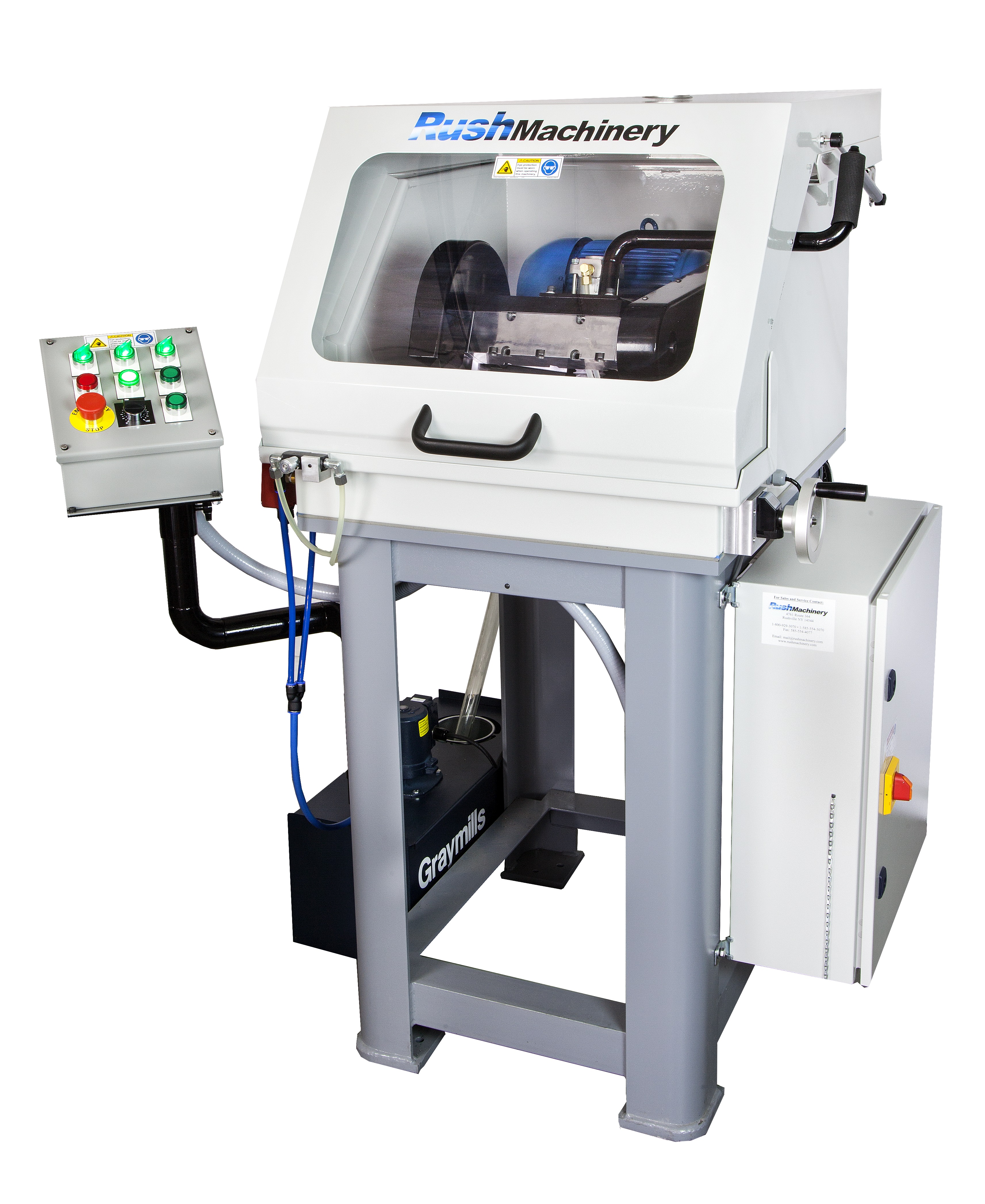 The compact Chamfer Machine automatically loads rod sizes of 1/8" to 1" in diameter and lengths of 1-1/2" to 7". Manual loading capacity up to 1-1/4" in diameter and 10-1/4" in length.
Semi-automatic rod cut-off machine 
The Easy-Cut semi-automatic carbide rod cut-off machine is designed for quick and easy cutting of carbide rod and tool ends with diameters between 1/8 inch to 1 ¼ inch.  
Built-in the United States, the Rush Easy-Cut is fully enclosed and available in semi-automatic or manual models. The semi-automatic model features PLC controls, pneumatic clamping, hydraulic in-feed, and an LCD readout measurement. Also great for high-speed steel, the company says.