Published
September 02, 2022 - 09:00am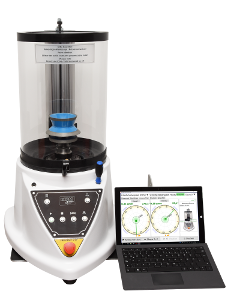 Rush Machinery will showcase a balancing machine and a wheel truing and dressing machine at the 2022 International Manufacturing Technology Show (IMTS), being held at Chicago's McCormick Place from September 12–17. Rush Machinery can be found in Booth 237233.
The BMT-200TS Balancing Machine is designed for the balancing of mounted grinding wheels, wheel packs, and cutting tools. The features of this benchtop unit include self-calibration, automatic clamping and positioning, a clear safety cover, and a graphical user interface running on included laptop PC. There is also an onboard memory with 240 data sets (expandable as an option).
Balancing methods for the BMT-200TS are GRAMM with set screws at fixed arbor positions axially or radially; Split angle with balancing rings; Fixed position with set screws; Drilling; and Milling.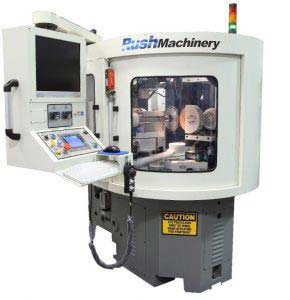 The FC-350EX Wheel Truing and Dressing Machine is designed for truing and dressing flats, angles, and radii on diamond and CBN single wheels and multiple wheel packs. The FC-350EX is simple to operate, highly accurate, and cost-effective. Its features include a full enclosure for added safety, PLC controls for automatic precision infeed, oscillation, and pivoting of the truing wheel axis.
The machine also comes installed with RushVision with Autoview, a software designed to make truing and dressing easy and customizable. RushVision aids in high precision, high tolerance work, and truing complex forms and radii up to 2" (50mm). The software includes drawing templates for most common wheel shapes and allows users to import from CAD via USB port or networked PC.
The company's machines include truing and dressing Diamond/CBN wheels; cutting off carbide/HSS rods and tools; cutting, prepointing, and chamfering carbide/HSS rods; chamfering carbide/HSS rods; balancing wheels and tools; grinding PCD tools; filtering grinding oil; and sharpening drills and tools.