Published
April 04,2018 - 01:45pm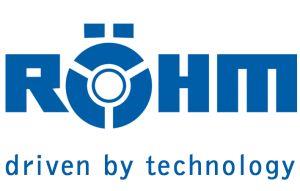 Röhm Products of America, Suwanee, Ga., a provider of clamping and gripping technology for the metalworking industry, expanded its sales team with the addition of Steven Onik as national sales manager and Yusuf Ali as regional sales manager for Canada. Both are responsible for supporting the company's chucks, centers, vises, tool clamping and automation systems as well as customized solutions for turning, milling, drilling and grinding.
Onik comes to RÖHM with extensive sales and marketing experience in the cutting tool industry. Most recently, he held the position of director of sales and marketing for Fraisa USA, Inc. His career also includes sales management and sales engineering positions with other cutting tool providers. He graduated with a bachelor of science in business management from Aurora University in Illinois, where he was a Dunham Scholar and a member of two honor societies.
As national sales manager, Onik will lead RÖHM's entire sales team including its regional sales managers and inside sales associates. With a focus on providing exceptional service to customers, he is responsible for managing growth and profitability for the company's varied product lines and wide selection of workholding solutions.
Ali also brings exceptional sales experience – including specific workholding knowledge – to RÖHM and its customers. Prior to joining the company, he held business development and sales engineering positions in Canada for two other workholding solution providers. Ali earned his bachelor of arts in business and humanities from York University and a diploma in mechanical and manufacturing technology from Seneca College of Applied Arts & Technology, both in Toronto.
"We are excited that Steven and Ali have joined our team," said Matthew Mayer, chief executive officer of RÖHM Products of America. "As the manufacturing sector continues to expand, their solid experience in the industry will enable us to meet the rapidly changing needs of our existing customers and grow our business by developing relationships with new ones."