Published
February 17,2018 - 05:30pm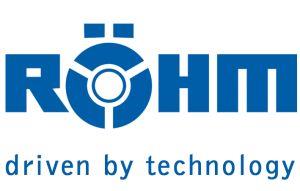 Röhm Products of America, Suwanee, Ga., a provider of clamping and gripping technology for the metalworking industry, has appointed three regional sales managers to support growing sales of the company's chucks, centers, vises, tool clamping and automation systems, as well as customized solutions for turning, milling, drilling and grinding. Mark Thompson now works with customers in the Midwest; Josh Vanderveer works with customers in Texas, Louisiana, Oklahoma, Arkansas and Kansas; and Jonathan Napier works with customers in Georgia, Florida, Alabama and western Tennessee.
Thompson comes to Röhm with extensive experience providing custom engineered manufacturing solutions to a wide range of companies, from tier one suppliers and jobs shops to first-time users of CNC equipment. A territory sales manager for a leading cutting tool supplier before joining Röhm, his career has spanned decades and includes many other sales engineering positions with leading machine tool and cutting tool providers. He graduated from Southern Illinois University with a degree in mechanical engineering.
Vanderveer also brings solid sales and manufacturing expertise to Röhm and its customers. Prior to joining the company, he also was a territory sales manager for a leading cutting tool supplier, where he was responsible for supporting customers in Oklahoma and Arkansas. He previously served as a senior account executive for a global media company. He earned his bachelor of science in business administration from Oklahoma State University.
Napier joins the team from outside the machine tool industry and brings wide-ranging sales and business experience that will help Röhm's customers drive business growth and capitalize on new revenue potentials. He has exceptional leadership, organizational and communication skills and previously owned his own business. Napier attended Valdosta State University and Emmanuel College.
"Adding Mark, Josh and Jonathan to our team enables us to strengthen our presence in these regions," said Matthew Mayer, chief executive officer of Röhm Products of America. "They all bring solid experience and proven success that will help us grow our business and enhance support to our new and existing customers."