Published
February 02, 2018 - 01:45pm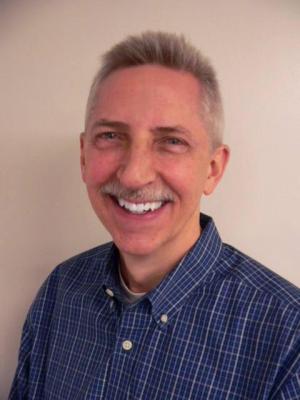 Rockford Systems LLC, Rockford, Ill., appointed Bill Holliday vice president of finance. Holliday assumes the role of Ken Kranz, who will retire in March. Holliday has over 35 years of financial experience in the manufacturing industry. Prior to joining Rockford Systems, Holliday served as vice president of finance for J.L. Clark LLC, a diversified packaging company based in Rockford, from 2002 to 2017 and was director of finance at toolmaker W.A. Whitney Co. from 1998 to 2002. Earlier in his career, Holliday worked in financial control positions with Gardner Machine Co., Barber-Coleman and Ingersoll Milling Machine Co. He holds a Bachelor of Science in accountancy/finance from Northern Illinois University, a Master of Business Administration from NIU and a certified public accountant designation from Illinois.
"We are delighted to have Bill Holliday join Rockford Systems in the capacity of vice president of finance. Bill's extensive experience in strategic IT planning, plant-level accounting and strong financial oversight makes him a welcome member of the executive team," said Joe Nitiss, president. "I also want to thank Ken Kranz for his significant contribution to the positive momentum of Rockford Systems. Ken was instrumental in the successful development of an operating framework that played a major role in the turnaround of Rockford Systems over the past 3 short years. With Ken at the helm of its finances, Rockford Systems has achieved outstanding operating efficiencies throughout the company. We wish him the best in his upcoming retirement."
Related Glossary Terms
gang cutting ( milling)


gang cutting ( milling)

Machining with several cutters mounted on a single arbor, generally for simultaneous cutting.

milling


milling

Machining operation in which metal or other material is removed by applying power to a rotating cutter. In vertical milling, the cutting tool is mounted vertically on the spindle. In horizontal milling, the cutting tool is mounted horizontally, either directly on the spindle or on an arbor. Horizontal milling is further broken down into conventional milling, where the cutter rotates opposite the direction of feed, or "up" into the workpiece; and climb milling, where the cutter rotates in the direction of feed, or "down" into the workpiece. Milling operations include plane or surface milling, endmilling, facemilling, angle milling, form milling and profiling.

milling machine ( mill)


milling machine ( mill)

Runs endmills and arbor-mounted milling cutters. Features include a head with a spindle that drives the cutters; a column, knee and table that provide motion in the three Cartesian axes; and a base that supports the components and houses the cutting-fluid pump and reservoir. The work is mounted on the table and fed into the rotating cutter or endmill to accomplish the milling steps; vertical milling machines also feed endmills into the work by means of a spindle-mounted quill. Models range from small manual machines to big bed-type and duplex mills. All take one of three basic forms: vertical, horizontal or convertible horizontal/vertical. Vertical machines may be knee-type (the table is mounted on a knee that can be elevated) or bed-type (the table is securely supported and only moves horizontally). In general, horizontal machines are bigger and more powerful, while vertical machines are lighter but more versatile and easier to set up and operate.