Published
July 25,2017 - 09:15am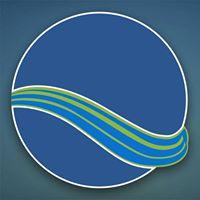 Riverside Tool Corp., Elkhart, Ind., a Techniks Industries company, has acquired Cape Coral, Fla.-based General Saw Corp. For 80 years, General Saw has manufactured carbide-tipped saw blades for the plastics, acrylics and wood markets. The acquisition of General Saw will strengthen the capabilities, products and services of both companies.
"The Riverside Tool team looks forward to working with [General Saw's] Ray Kordecki to offer his tremendous knowledge to our dealers and the customers we serve in this product category," said Ronald Migedt, general manager at Riverside Tool.
"The addition of General Saw to Techniks Industries' growing portfolio of brands enhances the range of solutions and our value to both our distribution partners and end-user customers," said Vern Cameron, CEO and president of Techniks Industries. "We are committed to building our platform with industry-leading brands and leveraging the incredible depth and collective industry knowledge to drive operational efficiencies and performance for our customers. We are truly redefining the gold standard for excellence."
Visit www.techniksindustries.com to learn more.
Related Glossary Terms
sawing machine ( saw)


sawing machine ( saw)

Machine designed to use a serrated-tooth blade to cut metal or other material. Comes in a wide variety of styles but takes one of four basic forms: hacksaw (a simple, rugged machine that uses a reciprocating motion to part metal or other material); cold or circular saw (powers a circular blade that cuts structural materials); bandsaw (runs an endless band; the two basic types are cutoff and contour band machines, which cut intricate contours and shapes); and abrasive cutoff saw (similar in appearance to the cold saw, but uses an abrasive disc that rotates at high speeds rather than a blade with serrated teeth).