Published
November 01, 2023 - 08:30am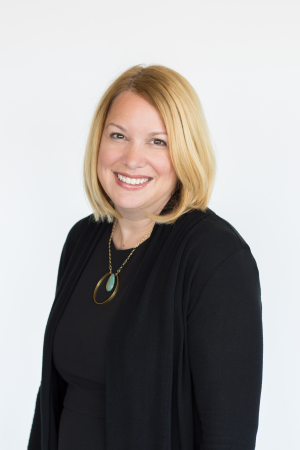 Resilinc, a leading supply chain mapping, disruption sensing, and resiliency analytics company, has appointed Susy Dunn as its Chief Administrative Officer (CAO).
Dunn is the latest executive to join Resilinc's C-Suite as the company continues to scale to meet market demand for more resilient supply chains. In this integral role, Dunn will oversee a broad set of strategic functions including Global HR, Legal, Compliance, IT, and Facilities organizations.
"We are fortunate to be adding Susy to our leadership team as CAO. Her years of experience and cross-functional expertise in scaling companies will be invaluable as we continue to refine Resilinc's operational and people strategy," said Resilinc CEO, Bindiya Vakil. "Susy's proven track record of developing scalable and best-in-class internal organizational structure and processes will only further bolster Resilinc's standing as the gold standard of supply chain resiliency solutions."
Dunn joins Resilinc with over 25 years of experience working in software, hardware, and the energy sector. She's found her passion in SaaS serving the needs of enterprise customers, bringing deep operational and cross-functional expertise to scale companies through their next growth stage. Most recently, Dunn served as Chief Administrative Officer at Zapproved, an e-discovery software provider for corporate legal departments, which was acquired by Exterro in 2023.
"I'm thrilled to be joining Resilinc, working alongside accomplished executives who not only understand and believe in our mission but also have the experience and know-how to get us there, said Dunn. I'm excited to join a company that's building best-in-class services and tools for supply chain resiliency, and I look forward to scaling the organization to achieve our North Star goals."
In her role at Resilinc, Dunn will direct the evolution and improvement of all business processes; she will report directly to the CEO and the board of directors. Her newly appointed position marks the third recent addition to Resilinc's expanding executive leadership team. In September, Resilinc also welcomed new Chief Financial Officer, Eric Goldwater, and Chief Technology Officer, Mark Vo.
Related Glossary Terms
Rockwell hardness number ( HR)


Rockwell hardness number ( HR)

Number derived from the net increase in the depth of impression as the load on the indenter is increased from a fixed minor load to a major load and then returned to the minor load. The Rockwell hardness number is always quoted with a scale symbol representing the indenter, load and dial used. Rockwell A scale is used in connection with carbide cutting tools. Rockwell B and C scales are used in connection with workpiece materials.