Published
November 13, 2020 - 06:30am
Reshoring in wake of COVID pandemic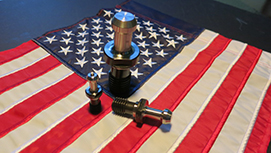 Since the onslaught of the coronavirus pandemic, manufacturers have dealt with supply chain issues. In this Q&A, two industry leaders discuss the pandemic, the supply-chain and bringing manufacturing back to U.S. shores.
Participants include John Stoneback, president, JM Performance Products Inc. in Fairport Harbor, Ohio, which a manufacturer of CNC mill spindle optimization products.
Harry Moser is the founder and president of the Reshoring Initiative in Kildeer, Illinois, which works to bring manufacturing jobs back to the U.S. from overseas.
Q. What will be the short-term/long-term costs and benefits of reshoring post COVID-19?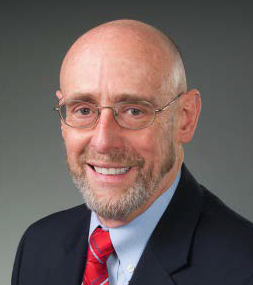 Moser: Balancing the trade deficit could be a 10- to 20-year process as a long-term solution. Ideally, reshoring a half a million jobs a year would be the goal in the short term so we need to get started. If we can reshore more manufacturing jobs in the short term, we can show it works and build the confidence that jobs are coming back via the facts of more orders, jobs, and profitability.
In the long term, by eliminating the $800 billion trade deficit, we can avoid the collapse of the U.S. dollar. We will also strengthen recruitment of a skilled workforce, stabilize the military industrial base, fix income inequality, and enhance innovation.
Q. What is the role of training and education?
Moser: It's essential that we invest in better education, more training, and apprentice programs that inspire and recruit more young people to become skilled toolmakers, engineers, and more.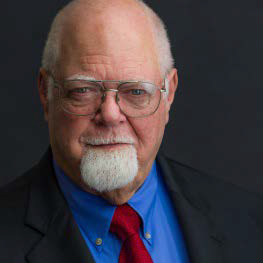 Stoneback: Producing reliable results without constant monitoring will free up highly skilled workers to be able to help further streamline operations. The focus is rapidly changing to robotics-aided manufacturing with an emphasis on 'lights-out' manufacturing. Future workers need to be able to support the systems and technologies that will allow the highest efficiencies without impacting the quality of the products.
Q. Will there be new legislation or mandates for stockpiling?
Moser: We need action at the federal level, and legislation is already on board to mandate driving medical product production back to the U.S. to be more self-sufficient. We also need to jump on the band wagon of a better understanding of production stockpiling needs beyond medical components [such as] military and clothing. Ultimately, there needs to be a U.S. components supply chain system set up to prepare us for a future crisis like COVID-19.
Other, out-of-the-box legislation should be explored to make purchasing U.S. manufactured products more attractive. The fact is, the U.S. dollar has risen 300% in the last forty years globally so we are expensive.
Q. Discuss total cost of ownership?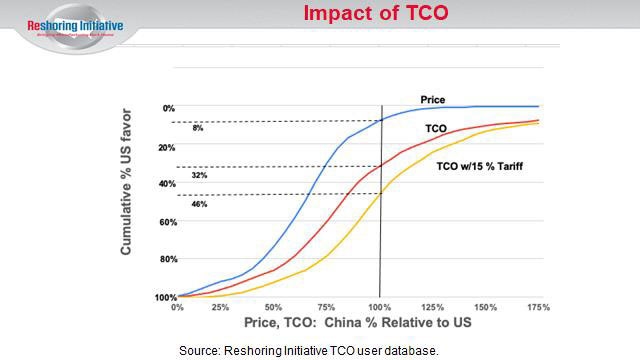 Moser: The Reshoring Initiative offers the Total Cost of Ownership (TCO) Estimator. It's a free, online software that helps companies make better sourcing decisions about offshore vs. domestic sourcing, and is also used to sell against imports. The tool asks the companies to look at what products are causing "pain" via "hidden costs." They can use the TCO to find the products where the hidden costs are greater than the price gap.
The initiative offers the Import Substitution Program (ISP) that identifies importers and leverages the TCO to prove-out savings and profits. Finally, it offers the Supply Chain Gaps Program (SGCP) that identifies products with high imports and no domestic sources.
Q. Does JMPP have any special programs to assist with reshoring?
Stoneback:
We offer a free ROI calculator that assists manufacturing entities in identifying key cost analysis and projected annual savings in converting to the high torque knobs. It starts with a simple equation−at a conservative minimum of 10% productivity increase using the high torque knobs vs. conventional knobs, how would it affect the health of your company?
Q. How can reshoring help potential future pandemic situations?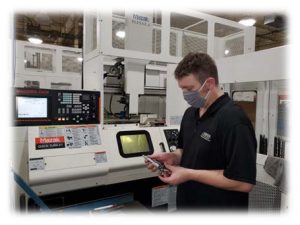 Moser: The mission of the Reshoring Initiative is to bring good, well-paying manufacturing jobs back to the United States by assisting companies to more accurately assess their total cost of offshoring. Shifting their collective thinking from "offshoring is cheaper" to local and reduces the total cost of ownership. Conclusively, a commitment to reshoring will allow the U.S. to build an essential stockpiling system and be more self-sufficient.
Stoneback: The lack of medical equipment and supplies at the on-set of this pandemic illustrated just how unprepared our Nation was. By severing the dependencies now, this country will ultimately be able to respond more quickly should another pandemic arise.
In conclusion, Moser and Stoneback said that the COVID-19 crisis has negatively permeated the U.S. manufacturing community and will continue to do so until a vaccine is found–and beyond. Progressively addressing the challenges and that are at the forefront of this pandemic, however, can create opportunities that pave the way for a stronger, more sustainable U.S. foundation for the future–and reshoring is the essential bedrock.
Related Glossary Terms
bandsaw blade ( band)


bandsaw blade ( band)

Endless band, normally with serrated teeth, that serves as the cutting tool for cutoff or contour band machines.

computer numerical control ( CNC)


computer numerical control ( CNC)

Microprocessor-based controller dedicated to a machine tool that permits the creation or modification of parts. Programmed numerical control activates the machine's servos and spindle drives and controls the various machining operations. See DNC, direct numerical control; NC, numerical control.

milling machine ( mill)


milling machine ( mill)

Runs endmills and arbor-mounted milling cutters. Features include a head with a spindle that drives the cutters; a column, knee and table that provide motion in the three Cartesian axes; and a base that supports the components and houses the cutting-fluid pump and reservoir. The work is mounted on the table and fed into the rotating cutter or endmill to accomplish the milling steps; vertical milling machines also feed endmills into the work by means of a spindle-mounted quill. Models range from small manual machines to big bed-type and duplex mills. All take one of three basic forms: vertical, horizontal or convertible horizontal/vertical. Vertical machines may be knee-type (the table is mounted on a knee that can be elevated) or bed-type (the table is securely supported and only moves horizontally). In general, horizontal machines are bigger and more powerful, while vertical machines are lighter but more versatile and easier to set up and operate.