Published
November 27, 2020 - 06:30am
Racing teams win with the right tools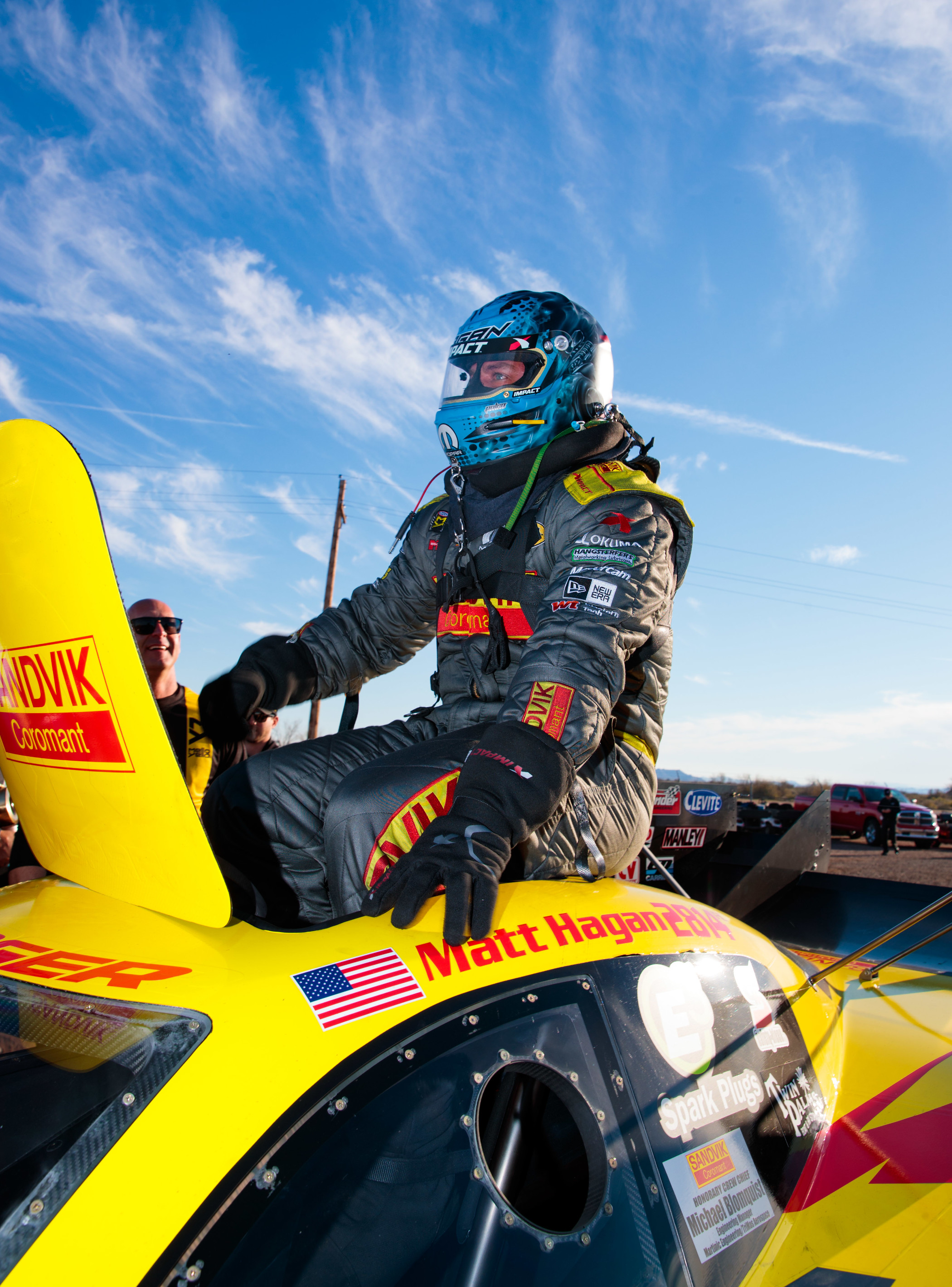 Don Schumacher Motorsports (DSM) is one of the country's most successful motorsports company's, both on and off the track. Within the last two years, DSM has been on a hot streak. Its teams have won multiple races, in multiple racing disciplines, while off-the-track its precision parts manufacturing business earned an ISO 9001:2015 certification and expanded into supplying parts for industries as diverse as aerospace and defense.
Critical to accomplishing these goals is the appropriate tooling, and engineering support. For that, DSM turned to Sandvik Coromant. Today, the Sandvik Coromant logo is on the roof of the company's Top Fuel dragster raced by Tony Schumacher — son of founder Don Schumacher. Sandvik Coromant co-branded with the machine manufacturer Okuma America.
Precision manufacturing
DSM's Brownsburg, Indiana, machine shop, founded in 2005 to support the company's drag race program, has achieved a high degree of precision engineering to the point that production is now divided roughly 50-50 between its racing obligations and its general precision engineering contracts, said Chad Osier, vice president at DSM.
"This expertise, and the right tools, allow us to hit the required levels of precision and quality when building nitro blocks for drag racing that produce 11,000 horsepower," said Osier. "Now we can bring that same precision to bear on competitive quality and scalable solutions for the defense, aerospace, commercial, motorsports and automotive industries."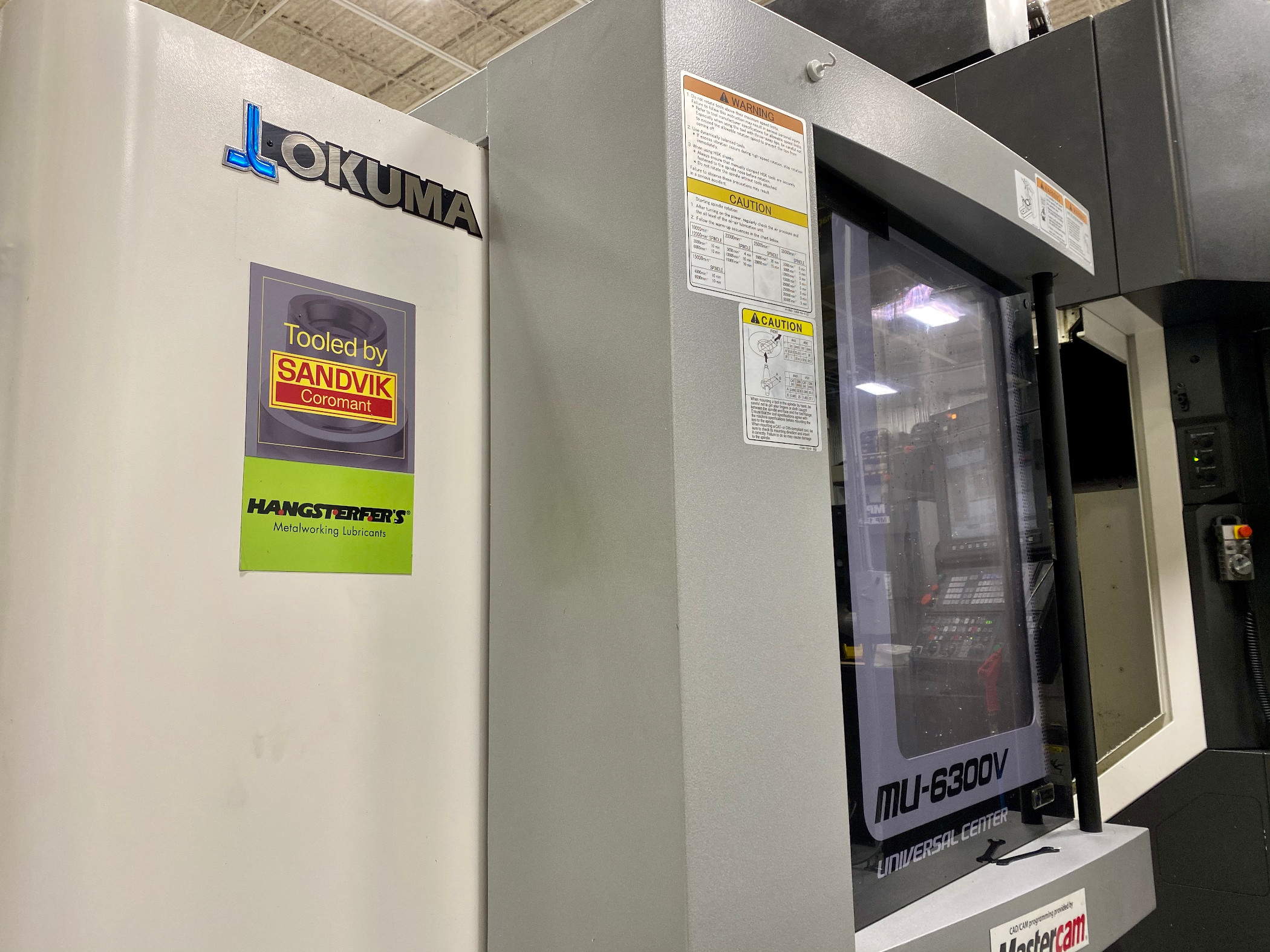 "We're obviously in the business of racing," said Osier, "but we are also in the business of making profit. Tool wear is a big part of that. We want to make sure we're minimizing as much waste and scrap as possible. The tooling and equipment we use from Sandvik Coromant goes hand-in-hand with how we operate."
DSM's relationship with Sandvik Coromant dates to 2012. Successful projects include helping DSM move its production of aluminium engine blocks in-house and achieve more precise and better-performing components.
With help from Sandvik Coromant, the facility has morphed into a "full-on kind of general engineering machine shop" that can build project products ranging from small specialty fasteners to aluminium parts made out of tough-to-machine solid aluminium billets.
For these applications, DSM uses the CoroMill 390 shoulder milling cutters. With light-cutting insert geometries, the CoroMill 390 is designed for low cutting forces and vibration-free machining, for secure milling with all materials.
These properties are particularly advantageous when machining aluminium, which has a tendency to move if aggressive, deep radial cuts are used at high speeds because of the high stress levels of the material.
Minimizing scrap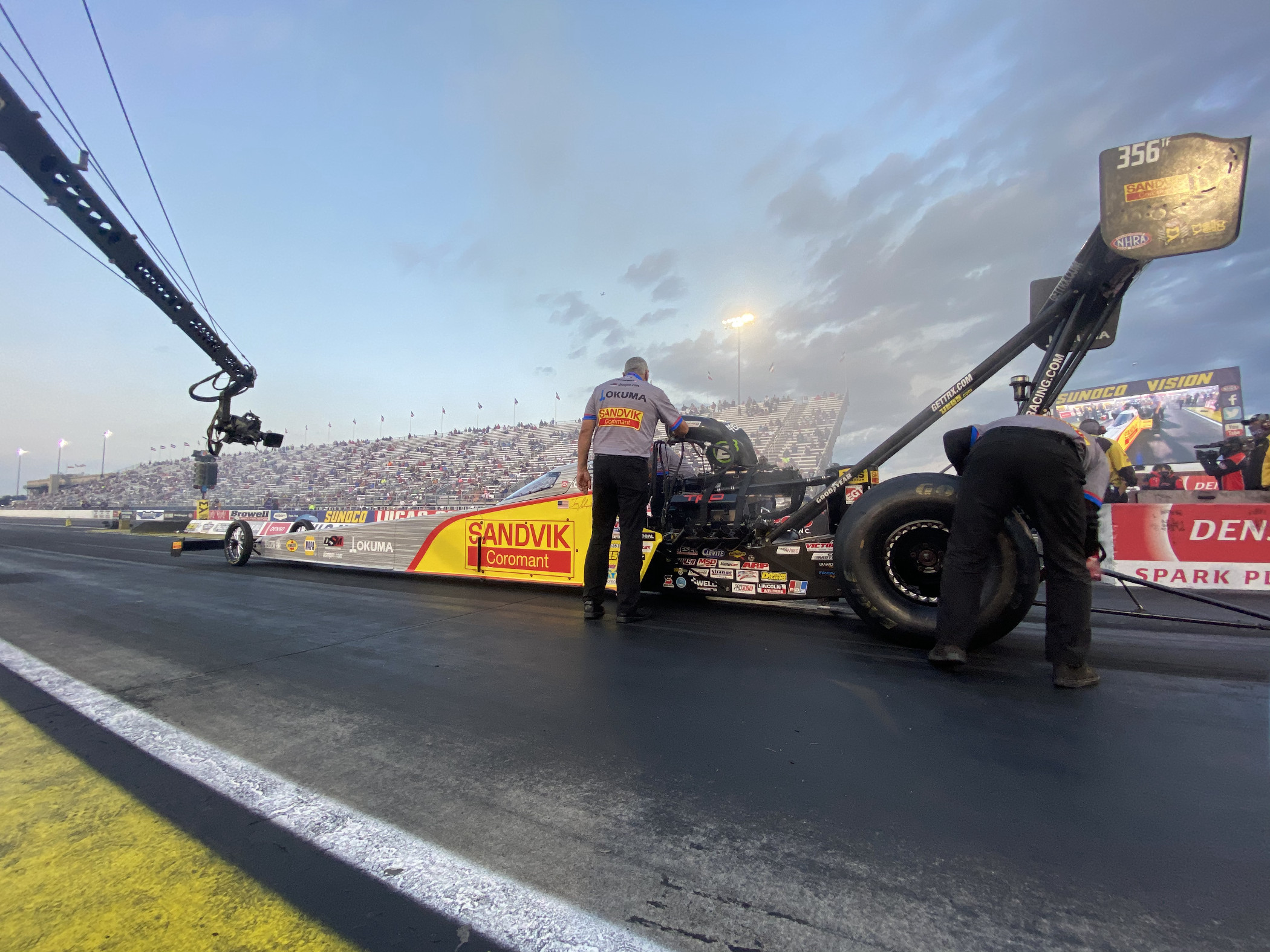 The tooling also helped the company meet the ISO 9001:2015 standard by consistently providing products and services that met customer and statutory and regulatory requirements and by enhancing customer satisfaction by applying the company's quality management system (QMS). The tooling also helps the company in its sustainability efforts.
For this, DSM uses the CoroMill 790 cutter for ISO N materials, designed for high precision work. The CoroMill 790 cutter is a "super remover" for which effective chip removal is integral to machining product quality.
"We look for tools that will produce consistent and repeatable parts, and minimize our scrap and our cycle time … we're able to maximize our output and reduce our material scrap in automated processes," said Osier.
To monitor tool wear, DSM uses Sandvik Coromant's CoroPlus Machining Insights platform, an expansion of the company's CoroPlus suite of connectivity software. The platform is designed to give manufacturers greater visibility of CNC machine tools and machining processes. Furthermore, the shop was able to integrate the system seamlessly into its existing enterprise resource planning (ERP) system.
"We are able to track the performance of the tooling, which is also important," said Osier. "The tooling and equipment work hand-in-hand with our automation and technology."
Related Glossary Terms
computer numerical control ( CNC)


computer numerical control ( CNC)

Microprocessor-based controller dedicated to a machine tool that permits the creation or modification of parts. Programmed numerical control activates the machine's servos and spindle drives and controls the various machining operations. See DNC, direct numerical control; NC, numerical control.

gang cutting ( milling)


gang cutting ( milling)

Machining with several cutters mounted on a single arbor, generally for simultaneous cutting.

milling


milling

Machining operation in which metal or other material is removed by applying power to a rotating cutter. In vertical milling, the cutting tool is mounted vertically on the spindle. In horizontal milling, the cutting tool is mounted horizontally, either directly on the spindle or on an arbor. Horizontal milling is further broken down into conventional milling, where the cutter rotates opposite the direction of feed, or "up" into the workpiece; and climb milling, where the cutter rotates in the direction of feed, or "down" into the workpiece. Milling operations include plane or surface milling, endmilling, facemilling, angle milling, form milling and profiling.