Published
September 24, 2020 - 08:00am
Production machine turns out 24' propellers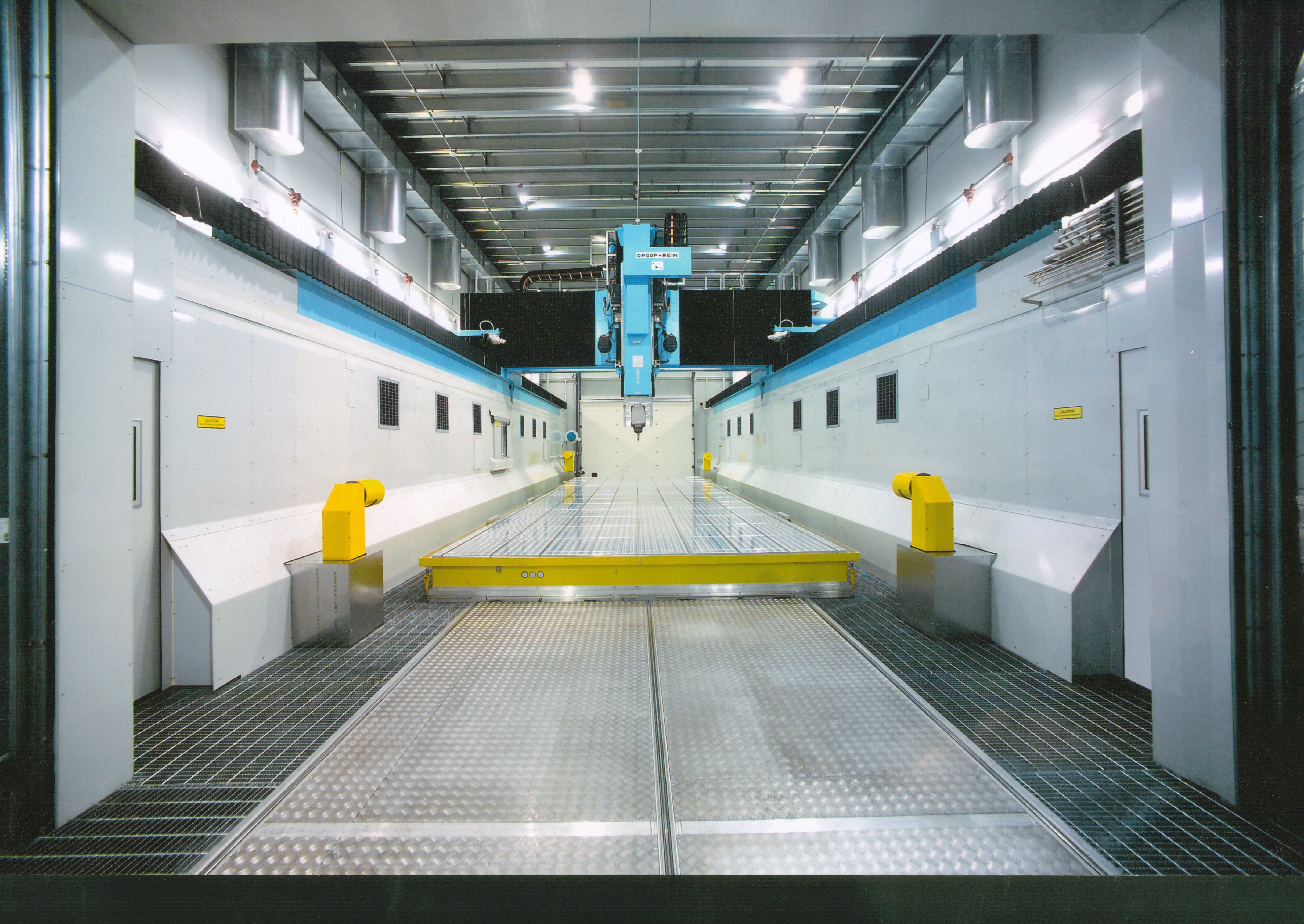 Submarine propellers traditionally take a long time to produce. They are large and have tight tolerances, and so when the Naval Foundry and Propeller Center (NFPC) in Philadelphia was looking to upgrade its large-machining capability with high-speed machines it considered equipment from across the world.
About eight years ago, NFPC started a research program to test high-speed machining of propellers made from Copper-based alloys. Successful testing led to a search for high-speed machines that could accommodate the largest submarine propellers of up to 24' (731.2 cm) in diameter.
The search ended with the selection of the Starrag Group's Droop+Rein FOGS machine, said Faris Ibrahim, project manager and mechanical engineer at the NFPC. "From that day in 2005, we started an excellent relationship with Starrag which led to another Droop+Rein FOGS purchased in 2012, and three more in 2019, and we will need many more in the future."
Starrag successfully delivered in 2007 and 2012 two Droop+Rein high-speed machining centers. The Droop+Rein FOGS 70 68 TT M30 C machine had to meet the Navy's specifications. The machine met the following dimensions: X-axis: 267" (6,781.8 mm), Y-axis: 275" (6,985 mm), Z-axis: 90" (2,286 mm), rotary table 275" with a main power drive of 2x134 hp). The twins are the biggest machine tools in the history of FOGS-machines. They are turning, drilling and contour milling the US Navy's submarine propellers.
The next three Droop+Rein machines were successfully delivered in 2019. These machines were the FOGS 70 68 M 30 K, FOGS 75 75 TT M30 C, and FOGS 85 85 TT M30 C.
The NFPC is the US Navys only submarine propeller producing facility, and the Droop+Rein high speed machines are doing all of the finish machining work. "They've become the workhorses of our shop," said Ibrahim. "Our investment is paying off with improved surface finish and accuracy."
The machining requirements are very high, he said, especially considering the propellers are made of a Copper alloy that is difficult to machine. Additionally, the blades have a complex geometry with local accuracies on the order of 0.010" or 254 µm. The propeller has complex curvatures modelled in a CAM system to produce complex cutting motion that the Droop+Rein FOGS machine must reproduce extremely accurately with its six axes. Ibrahim said that "the capability of the machine control combined with high speed cutting, allows us to produce almost mirror finish sculpted surfaces."
The excellent results are also based on special machine tool characteristics, said Ibrahim. "When we had our first meeting after the contract was awarded, we presented the Starrag team a difficult task. We needed a special head to machine between the tightly stacked blades. After many discussions and simulation studies, the Starrag team presented us with a unique head design that eventually became the 'Hammer Head.'. This head gave us the ability to easily reach and contour every part of the propeller. It was a brilliant design that really showcased their technical ability."
Starrag Group is a global technology leader in manufacturing high-precision machine tools for milling, turning, boring and grinding workpieces of metallic, composite and ceramic materials. Its North American headquarters can be reached at 859-534-5201 or visit them at www.starrag.com.