Published
September 15, 2020 - 10:15am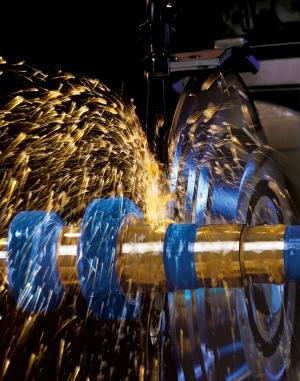 Junker supplies grinder and filtration system
Kratzer GmbH & Co. is a Offenburg, Germany-based precision manufacturer of components made from a wide range of materials. These components are often produced in small batches and they must meet the exacting standards required by Kratzer's high-tech customers.

The company meets these specifications in part through investing in state-of-the-art equipment including flexible grinding machines, machining centers, lathes, and metrology equipment. Recently, the company invested in new grinding technology as well as a new filtration system to increase capacity and worker safety.

The company, with manufacturing facilities in Germany and the Czech Republic, integrated a Jumat cylindrical grinding machine from The Junker Group in Nordrach, Germany, to manufacture highly complex workpieces for dual-clutch gearboxes.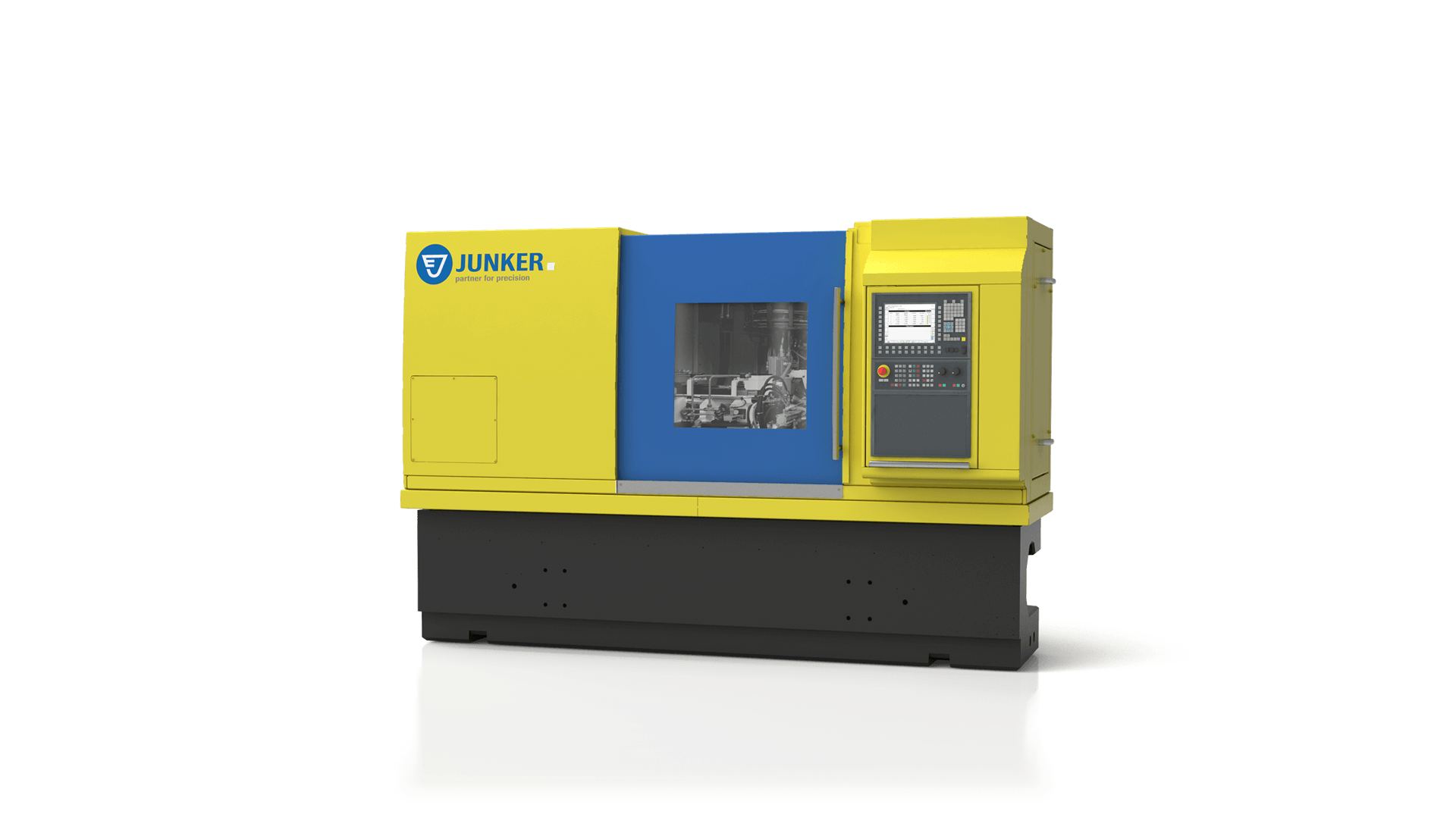 With the Jumat 3000, Kratzer manufactures gear parts for high-performance gearboxes for sports cars. To produce small batches of different dual-clutch components, Kratzer required flexibility with minimized tooling time and extreme precision. The three spindle 3000/60 cylindrical grinding machine proves itself as the ideal basis for production of the sophisticated components, according to Florian Kratzer, managing director at Kratzer GmbH & Co. KG.

The dual-clutch gearboxes for sports cars must meet the highest standards and therefore require extremely tight tolerances. The Jumat combines precision and process stability with flexibility and speed, he said.

The gear components are ground in batch sizes of around 3,000 pieces. From the outset, the retooling required between the different workpiece jobs was included in the development of the process and, in the end, reduced to a minimum. "The old machine has to be retooled several times a week," said Kratzer. "With the Jumat, we have found a flexible cylindrical grinding machine that covers these many different grinding operations with reduced tooling time."
Clean air with central extraction
Kratzer also invested in new filtration technology for new production space at its facility in Offenburg. The system from LTA Lufttechnik GmbH, a member of the The Junker Group of companies, was installed for the extraction of particles from 21 emulsion machines and four oil machines.

Central extraction removes harmful particles between 0.001µm and 100µm from a wide range of machine tools such as lathes and grinding machines with oil and emulsion. Central filtration systems also maximize space and optimize maintenance. This individual, centralized solution means that Kratzer can achieve optimal air supply in its new hall.

The 5,000m² production space is divided into three hall sections and includes the central filtration system. An additional filtration system cleans the exhaust from four oil machines in Hall 1. A blower with 16,000 m3/h power also ensures constant extraction via a piping system with an average length of around 150 meters. An automatic volume flow control regulates each filtration system for maximum energy efficiency. The central extraction can then use a signal line to detect the operating status of the different machines and automatically set the ideal operating point by specifically regulating the blower and different butterfly valves, said Kratzer.

During the planning phase, LTA and Kratzer identified the most crucial aspects of this project, which were safety,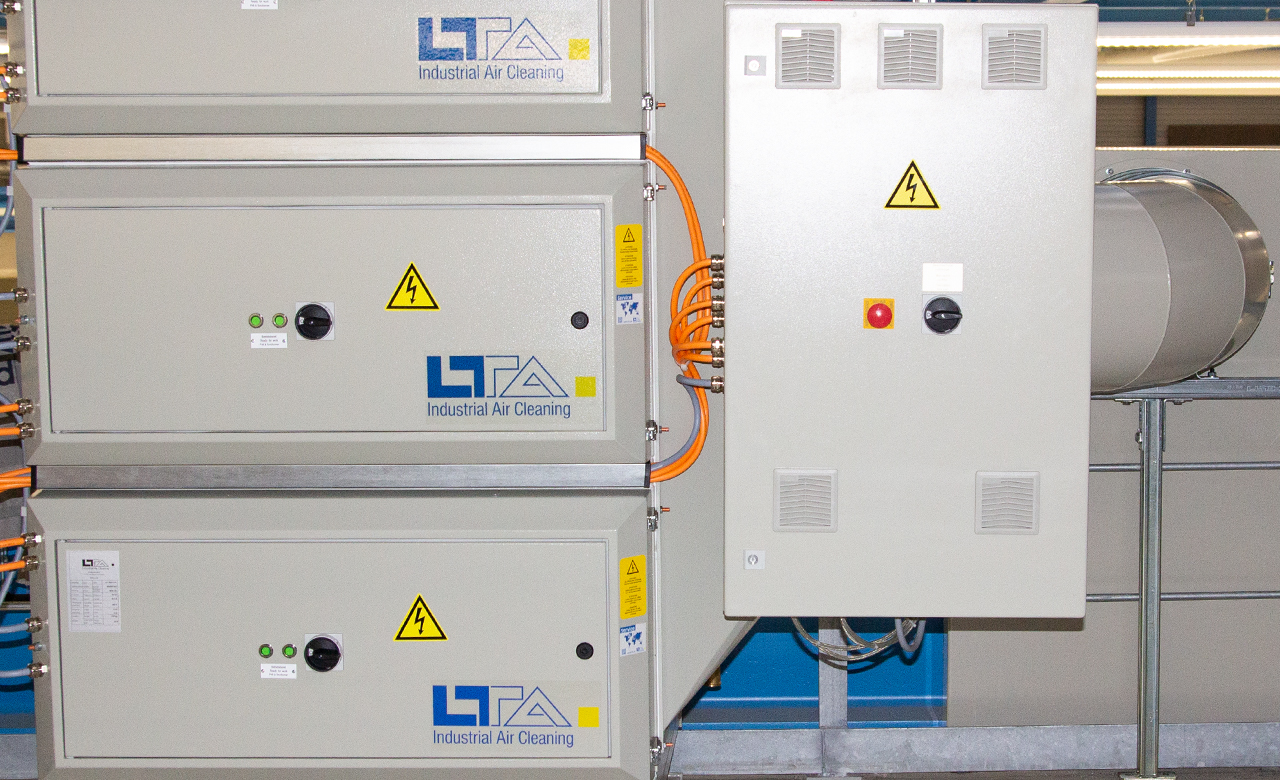 seamless installation of the future-proof systems, and reliable service. With an innovative and sustainable concept, LTA Lufttechnik GmbH developed the perfect solution for this new production hall, he said.

"We wanted to continuously improve the workplace and machine conditions." he added. "With the new production hall, we have therefore opted for a central extraction system from LTA Lufttechnik GmbH because the entire package simply works for us."

The Junker Group, which is based in Nordrach, Germany, manufactures CBN high-speed grinding machines and other manufacturing technologies through its group of companies. The company can be reached at +49 (0) 7838 84-0 or by visiting them at www.junker-group.com.