Published
July 06, 2023 - 07:30am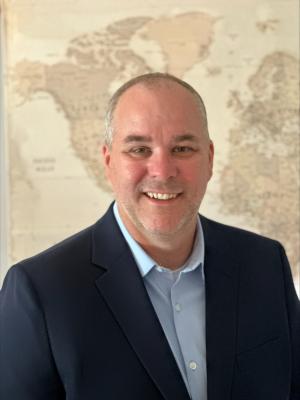 Platinum Tooling, the exclusive importer of Heimatec live tools and angle heads and other precision machine tool accessories, has named Frank Twomey as the company's regional sales manager.
In his new role, Twomey will oversee all activities in eighteen states located in the Northeast, Mid-Atlantic and Southeast Regions of the United States. Company President, Preben Hansen, made the announcement at the company's headquarters in Prospect Heights, Illinois.
Twomey graduated from Piedmont Technical Institute in 1991. His first job was as a machinist at Ross Industries. He then took on the role of Applications/Service/Quality Engineer at Walter Grinders and SCM Group as an Applications and Service Engineer. Between working as an Applications and Service Engineer, he became the CNC Manager of Euro-Composites Corporation and later Plant Manager at MTEQ. In 2015, Twomey took on the role of District Sales Manager for OSG USA.
Twomey brings vast experience in aerospace, medical, machine tool, cutting tool, metal and composite industries. His technical expertise includes programming CNC machines using Mastercam and Alphacam CAD/CAM software and is well-versed in PLC programming. During his career, Twomey studied and trained in lean manufacturing, value stream mapping, ISO processes/audits, OSHA compliance, cost reduction, facility/line set-up and operator training. Continuing his education in 2020, Twomey obtained his CPSP (Certified Professional Salesperson) certification and in 2021 obtained his CPSL (Certified Professional Sales Leader) certification through NASP (National Association of Sales Professionals).

Related Glossary Terms
computer numerical control ( CNC)


computer numerical control ( CNC)

Microprocessor-based controller dedicated to a machine tool that permits the creation or modification of parts. Programmed numerical control activates the machine's servos and spindle drives and controls the various machining operations. See DNC, direct numerical control; NC, numerical control.

lean manufacturing


lean manufacturing

Companywide culture of continuous improvement, waste reduction and minimal inventory as practiced by individuals in every aspect of the business.