Published
February 08, 2022 - 09:45pm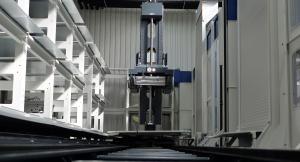 Hetec GmbH, a machining technology specialist and supplier for tool, mold, and machine construction, has automated its production using the pallet handling system PHS 1500 Allround that helped tie together 5-axis machining centers into one high-production system.
The company almost exclusively manufactures individual parts and small series with long spindle running times and because of that the company does not seem like a typical automation customer at first glance. 
Nonetheless, a flexible automation system was the right solution. In this case, the secret to the system's success is its integration into a well-thought-out system layout with three identical Grob G751 5-axis machining centers and the powerful Procam master computer. This combination enables the company to achieve optimal machining flexibility.
Integration started with a piece of paper, a pencil sketch of four rectangles, and with that the idea of a system with three Grob G751 5-axis machining centers, and a linear memory was born. The general managers of Hetec GmbH – Friedhelm, Günter, and Tom Herhaus – had considered the requirements and layout of such a system and were prepared to create the necessary peripheral conditions for it. The aim is maximum flexibility in order processing for just-in-time production.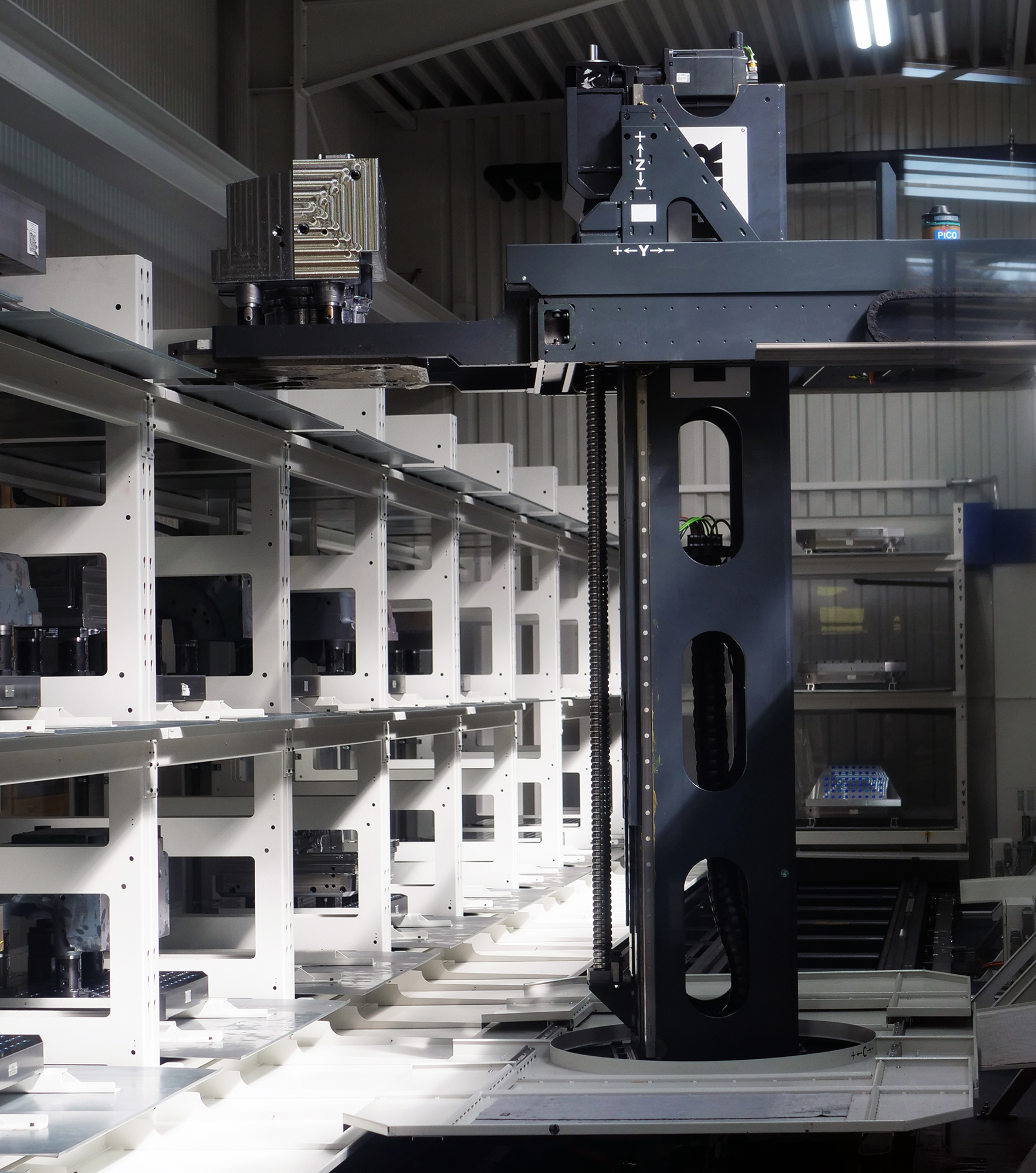 Modern company with digital processes
Founded in 1998, Hetec specializes in the sophisticated five-axis milling of components, in particular complex components for tool and mold construction, as well as general machine construction. Hetec almost exclusively machines individual parts and small series and adherence to tight delivery deadlines is key. A modern machine park consisting of 5-axis machining centers guarantees the utmost precision right down to the smallest tolerances in micrometers.
The workflows in the modern production hall have been thought through to the last detail. Every tool is electronically monitored and can be used in every machine, which ensures minimal retooling times. Order management for the individual workpieces is digitalized. Each component receives a material routing slip with a bar code containing all the stored information, which can be updated in real-time if changes are made. An app produced by the machine supplier reduces standstill times by allowing users to check the current status of the system at any time, even outside the factory, and to respond immediately to warnings.
Desire for more flexibility
Given the great diversity of parts, absolutely precise JIT manufacturing of complex components is a basic prerequisite for sustainable success and customer satisfaction. This only succeeds with perfect order management and optimal flexibility. The path to automation as a solution to this challenge was developed step by step. First, the company invested in a zero-point clamping system, which was later supplemented with a Grob G551 with a pallet changing system to be able to manufacture continually at weekends as well. 
However, the general managers continued to think about the idea of further flexibility. The solution of attaching three identical Grob G751 5-axis machining centers to a linear feed system to be able to apply the pallets flexibly in any machine seemed perfect – however, for a small contract manufacturer, this didn't exist in this form yet except as a pencil sketch. 
"Hetec approached me with this request and commissioned me to search for suitable project partners," said Hans-Hermann Rink, head of Rink Werkzeugmaschinen in Hesse. After a benchmark comparison, the decision was made in favor of the PHS 1500 Allround from Liebherr, and the master computer system Procam was selected soon after that. Decisive factors were the modular concept that enabled machines to be connected successively, and the possibility of adapting the system layout individually to Hetec's spatial conditions and needs. Rink said, "The providers understood Hetec's programming and manufacturing philosophy and were able to implement it with absolute flexibility."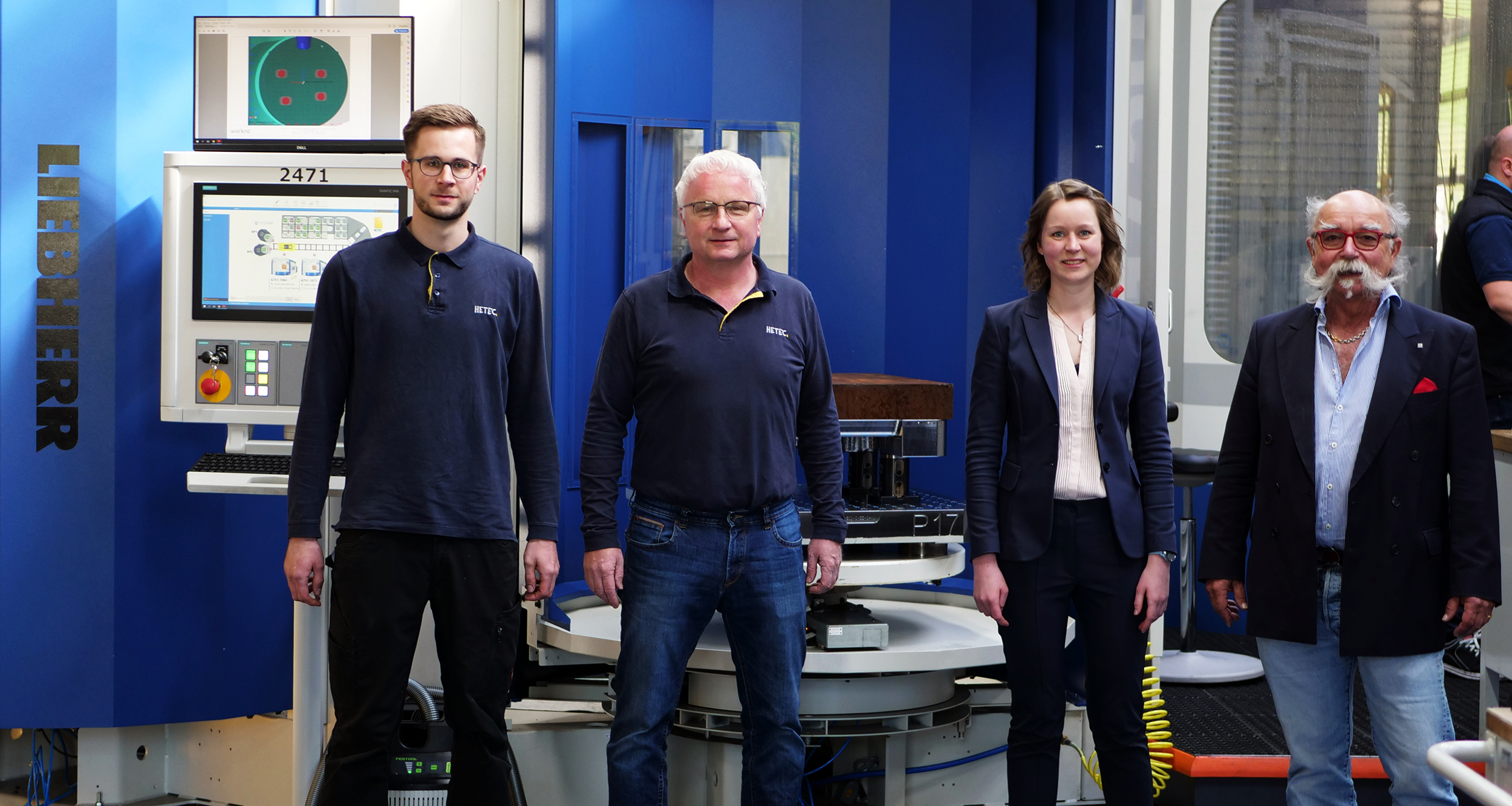 The PHS 1500 Allround optimizes machine utilization and part availability, said Tom Herhaus, general manager.   "Many components that we machine are only produced once. The PHS Allround expands part availability and storage capacity, while the linear memory ensures maximum flexibility. We can always decide completely freely, and without a machine standstill during reclamping, on which of the three Grob G751s a part is to be machined. This has significantly improved the utilization of our machines. The operator uses the Procam master computer to link the NC programs with the pallets and organize the workflows. Updates or change requests at short notice are also no problem," he said. 
Further plus points for the system are its space-saving, compact layout with two frontal setup stations and the front access with the possibility of decoupling individual machines from the operation. Since the operator performs the component check directly in the work area, machine accessibility is a key point. The integration of the ERP system with the Procam master computer enables continuous digital order management. Hetec has developed its  order management system, which is tailored to the company. 
"We felt that we were in very good hands with Procam and Liebherr," said Tom Herhaus. "Both of them catered to our wishes one hundred percent. Even with special requests, they said - we can do it." This included, for example, a setup station with hydraulic clamping and the possibility of weight-optimized machine calibration.
Thought through from start to finish
In spring 2017, the project partners sat around a table together for the first time and began planning. This required a lot of coordination and agreement concerning data security, interfaces, and machine conformity. To create the environmental conditions for maximum precision, Hetec had left nothing to chance and had ensured a temperature-stable environment prior to investment. 
In December 2018, everything was ready. The first Grob G751 was connected to the PHS 1500 Allround, and in February 2021, the third Grob G751 completed the system. "The PHS 1500 Allround had only just come onto the market and, because of its weight class, matched our components perfectly", Tom Herhaus recalled, "what impressed me was the great flexibility of our project partners and the way in which they catered to our requests and ideas as a matter of course."