Published
May 06, 2021 - 03:30am
Overcoming the challenges of marking on aluminum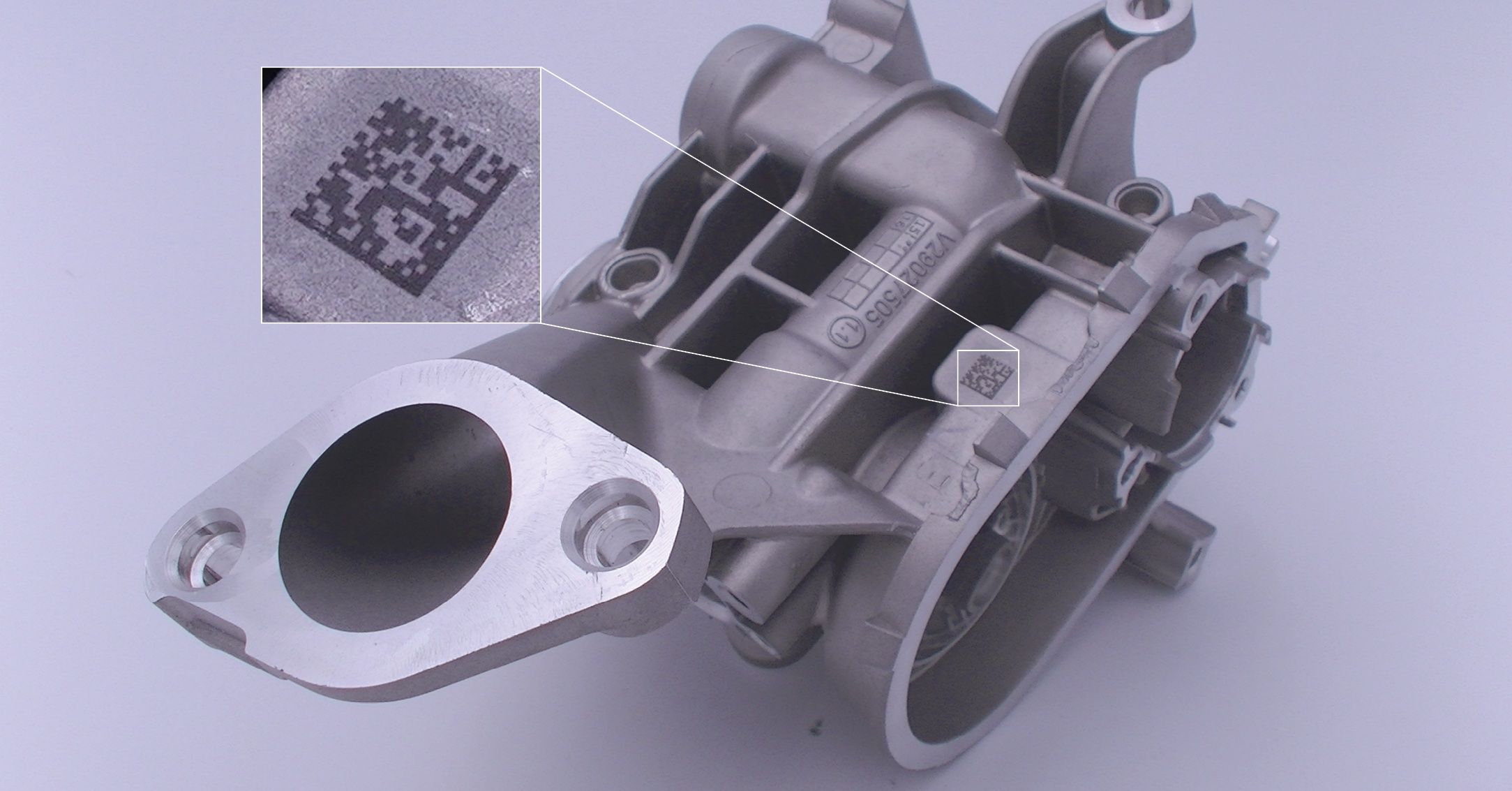 Aluminum, with its many advantageous properties, is used in a wide spectrum of industries to manufacture a vast, and growing, range of products.
As the use of aluminum is so varied, so are its' traceability requirements. Indeed, the marking requirements can include barcode, Datamatrix, alphanumeric or logo marking. In addition, there are several challenges linked to the nature of the aluminum itself (anodized, alloy, etc.), as well as the customer's requirements, particularly in terms of marking contrast or depth. It is not uncommon to be asked for a marking capable of being visible after the application of any coating or of resisting various surface treatments such as shot-peening.
Many years of solid experience
SIC Marking, a leader in industrial traceability, has more than 30-years of experience providing marking solutions to meet the challenges associated with the identification of aluminum components.
Among these challenges was a particularly complex request from a major Japanese player in the automotive sector who wanted a station dedicated to marking Datamatrix codes on power steering components. The solution had to withstand a constraining environment (humidity, dust), fit into a small space and adapt to different part numbers. SIC Marking was able to offer a compact customized station equipped with an HD laser automatically controlled on 2 axes, for fast and high-contrast marking. It is protected by a dust and moisture protection system, making it easy to integrate into a difficult industrial environment.
In another application, SIC Marking worked with a major German equipment manufacturer to mark a 7 x 7mm DMC code on air conditioning compressor pistons to facilitate their internal traceability. These codes needed to be marked deep enough to allow proofreading even after shot peening and tinning. All this in reduced cycle times. After various marking tests carried out by SIC Marking dedicated project experts, the chosen solution was a 50W fiber laser, its power enabling it to carry out deep marking in record time.
Marking to suit your needs
SIC Marking features a laser product range that is particularly suitable for marking aluminum components both in series and individually. It consists of lasers that can be integrated with various options, including:
- 3D function for marking on complex shaped parts
- Vision function for fast and reliable barcodes and Datamatrix reading
- Rotary axis for cylindrical parts marking
The company's range is completed by 3 stations (L-BOX, XL-BOX and XXL-BOX) allowing a customer to have a dedicated marking station. This can be integrated into a production line, or used as a stand-alone marking station. Small, medium and even large production runs are possible. The resizing of the boxes, the creation of specific tooling, the addition of additional movements (Z axis, rotary axis) are all options available on request.
In addition to providing marking solutions that perfectly meet customer needs, SIC Marking offers personalized support and after-sales service.
For information on the company and its products, phone 877-742-9133 or visit www.sic-marking.com.
Related Glossary Terms
peening


peening

Mechanical working of a metal by hammer blows or shot impingement.

shot peening


shot peening

Cold working a metal's surface by metal-shot impingement.