Published
October 26, 2018 - 05:00pm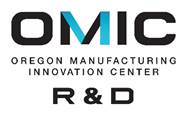 Scappoose, Oregon; September 21, 2018 – The Oregon Manufacturing Innovation Center Research and Development (OMIC R&D) continues to grow its company membership with the recent addition of IMS Software, based out of Haverhill, Massachusetts. With a total now of eighteen manufacturing industry partners and three Oregon public universities, the Scappoose, Oregon-based R&D facility continues to build a world-class operation to develop advanced metals manufacturing technologies through its research and development activities.
IMS Software, Inc., founded in 1989, leads the industry globally in providing numerical control post-processing, verification and simulation solutions and services to manufacturers of all sizes, primarily in the automotive, aerospace and defense, general manufacturing and machinery, and electromechanical sectors. Their products and services help manufacturers with last-stage production, and have become well-known for their solutions-oriented work with diverse organizations, and high level of customer service and quality.
Matt Carter, chair of the OMIC R&D Board of Governors said, "The Board is pleased to welcome IMS Software to OMIC R&D as a partner manufacturing company producing and delivering software to the industry. They receive very high marks from their customers for their responsiveness to each manufacturer's unique needs. Having a company that delivers on the post-processing side fills an important component of the research and development that we're focused on at OMIC R&D. All of us look forward to working with them and having their perspective as part of our Board."
OMIC R&D is the fifteenth such research center established with Boeing leadership worldwide, and the first Boeing has sponsored in the United States. Its mission is to bring together manufacturing companies and higher education in an innovation environment to solve challenges off-production-line for advanced manufacturers. Faculty and university students undertake "outside-in" applied research to solve real production problems while training the next generation of engineers and technologists. Member companies share machinery, equipment such as tools, and expertise to create a highly dynamic and innovative R&D center for members in which to tackle critical manufacturing improvement.
Andy Brewster, vice president of sales & marketing at IMS Software said, "We're excited to join with OMIC and the other member companies. Synergies between our software and services and those of the other members will help complete the end-to-end offering OMIC provides. OMIC R&D provides a unique partnership opportunity for IMS, and we're delighted to be joining at this early stage of this collaboration."
IMS Software joins twenty other OMIC R&D industry and university members in the Scappoose facility: ATI; Blount International; Boeing; CG Tech; Daimler Trucks North America; HAIMER, Hangsterfer's Laboratories, Inc.; Kennametal; Mitsubishi Materials Corporation; Oregon Institute of Technology; Oregon State University; OSG USA, Inc; Sandvik Coromant; Seco Tools; Portland State University; Silver Eagle Manufacturing; Summit Manufacturing Inc.; Vigor; Walter Tools; and WFL Millturn Technologies.
Craig Campbell, executive director of OMIC R&D said, "As we seek to add collaborative voices that contribute new and unique ideas to the innovation discussion at OMIC R&D, there is no question that IMS Software is a critical addition to that discussion. In the world of research and development in manufacturing, having their expertise and perspective at the table strengthens what we can offer to our members and the metals manufacturing community. IMS has a great team and I look forward to working with Andy Brewster, and we're all very excited to welcome them to the organization."
The OMIC R&D advanced-manufacturing model helps diverse manufacturers and industries increase competitiveness, while creating an integrated partnership with the local economy. With research activities expanded with high-cost, high-value machinery being constantly added on to the production floor, OMIC R&D is increasing state and regional commercial manufacturing productivity while stimulating economic growth and development.
Coordinated with OMIC R&D's applied research projects will be hands-on "earn and learn" apprenticeship programs at the PCC OMIC Training Center, led by Portland Community College, and located in a nearby facility that PCC is building. While the Training Center construction is underway, PCC has a temporary delivery site at Scappoose High School.
OMIC R&D has the strong support of trade unions, including the International Association of Machinists and Aerospace Workers and the Society of Professional Engineering Employees in Aerospace, which recognize the importance of training and apprenticeship programs in growing high-skill, high-wage manufacturing jobs in Oregon via innovation and industry growth. Metals manufacturing is a cornerstone industry for the Greater Portland area, with current employment estimated at nearly 28,000 and approximately 600 small, medium and large metals manufacturing companies.
Related Glossary Terms
numerical control ( NC)


numerical control ( NC)

Any controlled equipment that allows an operator to program its movement by entering a series of coded numbers and symbols. See CNC, computer numerical control; DNC, direct numerical control.