Published
December 22, 2022 - 08:00am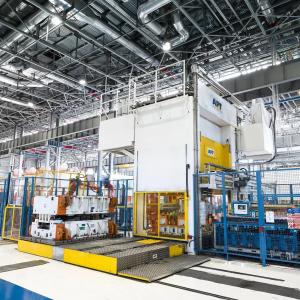 How can you get the most out of an existing press-hardening line? According to AP&T, a company that develops high-performing production solutions for the sheet metal forming industry, when updating a press-hardening line there is significant potential to shorten cycle times and increase production.
"It's not uncommon that we conclude that cycle times can be reduced by about 20% or more," said Jan Larsson, experienced press-hardening expert and currently responsible for developing AP&T's aftermarket business. 
So how do customers go about discovering how great the potential is and what they need to do to harness it?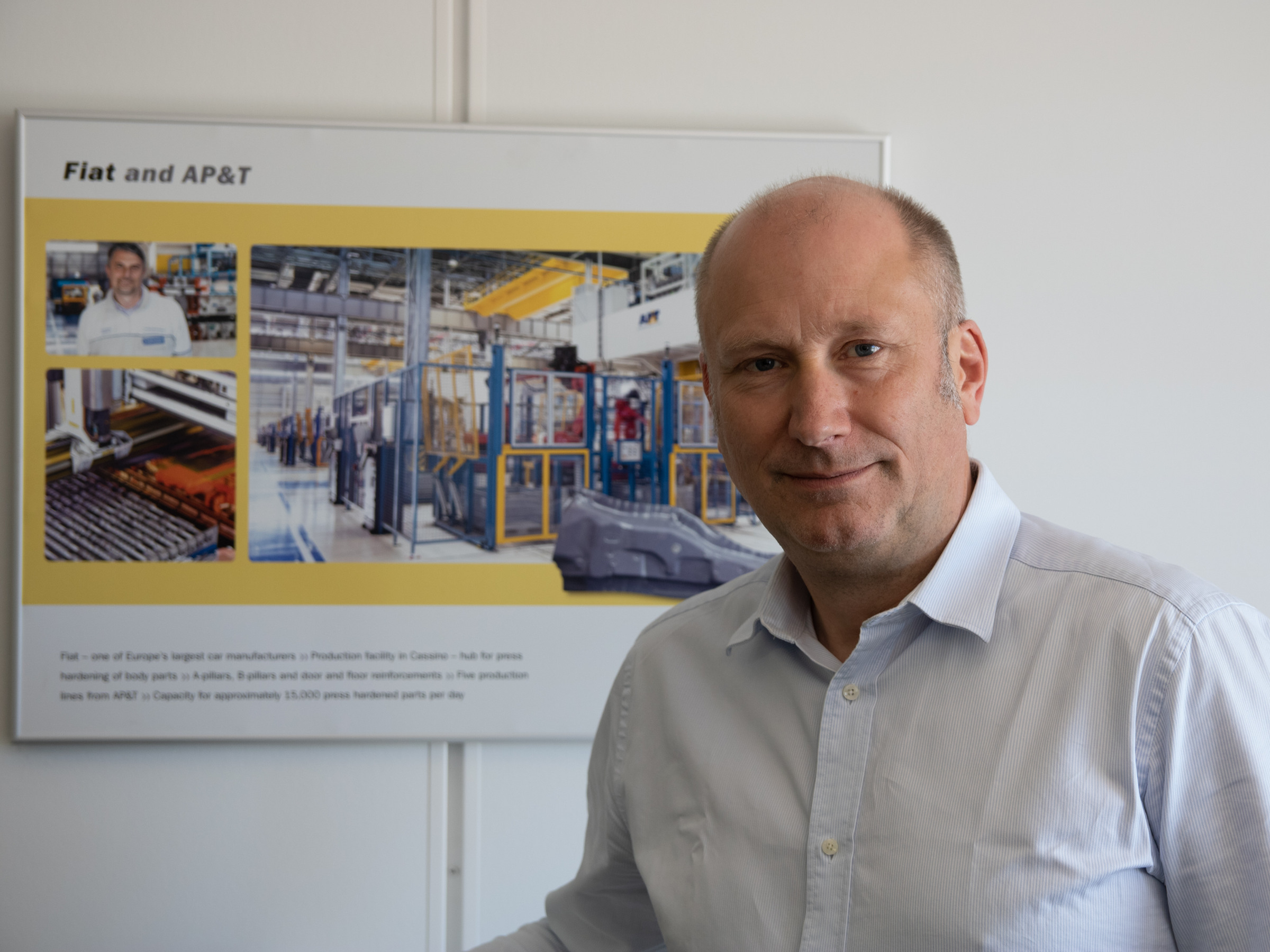 "The first step is for us to provide the customer with a form in which they detail what products they manufacture in the line. Following this, we add detailed machine data and compare various simulations. The results of the analysis show how much volume could be produced during a particular period if the line were optimized and its full potential harnessed," said Larsson.
Though the greatest benefits are seen in revenues, optimization also enables lower costs per produced unit, such as through improved energy efficiency. 
"The more units that can be manufactured within a certain time frame, the lower the energy consumption per unit, as idle time is minimized." 
The analysis encompasses all aspects of the press-hardening process and all its technology. 
"AP&T possesses in-depth knowledge of not only heat treatment, but also of machines," he said. "It gives us a holistic view that enables us to identify with great precision where the greatest potential improvements lie and thus, what further efforts should focus on. Sometimes, the process can be optimized without investing in new technology, but it can also sometimes be justified to upgrade your machinery or switch out the control system." 
The potential increase in production translated into actual figures shows how profitable the proposed measures will be. The calculation is also the starting point for choosing a payment model, which can be adapted to the customer's needs and wishes. 
"One option is to integrate optimization efforts into what is known as an availability agreement at a fixed monthly rate. You can also choose to pay based on performance, a certain amount per press cycle, for instance. But our main track means that both parties benefit from the added value optimization gives. Should we not be able to identify any improvement potential whatsoever, we will not charge for our analysis. It's a model that everyone benefits from," said Larsson.
Fiat Chrysler Automobiles (FCA, Stellantis) is one of the customers who has increased their productivity by allowing AP&T to optimize the company's press-hardening lines. 
FCA based in Cassino, Italy, invested in five complete press hardening lines from AP&T more than ten years ago, it was AP&T's largest deal with a customer in the automotive industry at the time, and it was the start of an innovative, open-minded collaboration that paved the way for continuous optimization of manufacturing processes, shorter cycle times and increased productivity.
Related Glossary Terms
hardening


hardening

Process of increasing the surface hardness of a part. It is accomplished by heating a piece of steel to a temperature within or above its critical range and then cooling (or quenching) it rapidly. In any heat-treatment operation, the rate of heating is important. Heat flows from the exterior to the interior of steel at a definite rate. If the steel is heated too quickly, the outside becomes hotter than the inside and the desired uniform structure cannot be obtained. If a piece is irregular in shape, a slow heating rate is essential to prevent warping and cracking. The heavier the section, the longer the heating time must be to achieve uniform results. Even after the correct temperature has been reached, the piece should be held at the temperature for a sufficient period of time to permit its thickest section to attain a uniform temperature. See workhardening.