Published
September 01, 2017 - 04:15pm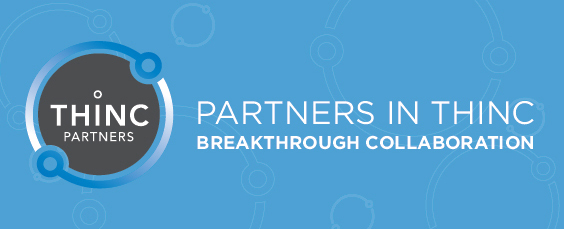 Okuma America Corp., Charlotte, N.C., a manufacturer of CNC machine tools, welcomed Kitchener, Canada-based Praemo, which is in applied industrial internet of things and artificial intelligence, to Partners in THINC. Praemo combines experience with the industrial internet of things and AI expertise to help customers increase productivity while reducing costs.
Razor by Praemo securely connects to data sources and gathers pertinent information. With the help of predictive analytics and prescriptive intelligence, production disruptions can be detected before they happen. Razor's insights and suggested recommendations help customers take pre-emptive action to reduce equipment downtime, optimize production processes and manage risks.
"Okuma has a long legacy of innovation, producing high-quality machining centers and fostering growth inside their ecosystem, all with a relentless focus on customer success," said Praemo CEO Michael Martinez. "At Praemo, we admire these traits and believe that our innovative Razor technology will augment Okuma's existing capabilities and provide an even greater value to customers and partners."
"Partners in THINC is excited to have Praemo join our partnership," said Wade Anderson, Okuma America product specialist and tech centers manager. "They provide leading-edge, real-world solutions to our customers. Their technology allows our customers to tap into the benefits of AI and IIoT to maximize the full benefits of their manufacturing processes."
Partners in THINC is a collaborative network of more than 40 companies that come together to solve problems and explore productivity ideas for manufacturers. Members of Partners in THINC provide technologies that are integrated with Okuma America's CNC machines and controls to deliver advanced manufacturing system solutions.
Related Glossary Terms
centers


centers

Cone-shaped pins that support a workpiece by one or two ends during machining. The centers fit into holes drilled in the workpiece ends. Centers that turn with the workpiece are called "live" centers; those that do not are called "dead" centers.

computer numerical control ( CNC)


computer numerical control ( CNC)

Microprocessor-based controller dedicated to a machine tool that permits the creation or modification of parts. Programmed numerical control activates the machine's servos and spindle drives and controls the various machining operations. See DNC, direct numerical control; NC, numerical control.

tap


tap

Cylindrical tool that cuts internal threads and has flutes to remove chips and carry tapping fluid to the point of cut. Normally used on a drill press or tapping machine but also may be operated manually. See tapping.