Published
October 22, 2018 - 04:00pm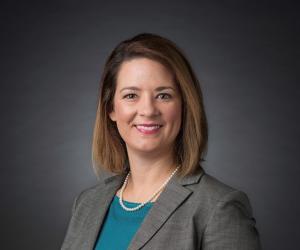 CHARLOTTE, N.C. (September 6, 2018) – Okuma America Corporation, a builder of CNC machine tools, announces that Summer Cline has joined the company as Vice President of Finance. In her new role, Cline will handle finance responsibilities as well as oversight of accounting, human resources, and information technology.
"Summer brings 12 years of successful project management experience, along with the ability to analyze and investigate scenarios for enhancement and continuous improvement. This skill set will enable Ms. Cline to lead Okuma's finance, information technology and human resource departments into the future," said Lisa Rummel, Okuma Chief Financial Officer.
"Okuma is a well-known, world-leading manufacturer of machine tools, and I'm delighted to be a part of the team. I look forward to focusing on our day-to-day fiscal operations and the various ways we can grow the company in support of our corporate goals," said Cline.
Prior to joining Okuma, Cline served as VP of Finance for Source Technologies and Director of Strategic Projects with Compass Group North America. She holds a Master of Accounting and Bachelor of Science in Accounting from NC State University.
Related Glossary Terms
computer numerical control ( CNC)


computer numerical control ( CNC)

Microprocessor-based controller dedicated to a machine tool that permits the creation or modification of parts. Programmed numerical control activates the machine's servos and spindle drives and controls the various machining operations. See DNC, direct numerical control; NC, numerical control.

numerical control ( NC)


numerical control ( NC)

Any controlled equipment that allows an operator to program its movement by entering a series of coded numbers and symbols. See CNC, computer numerical control; DNC, direct numerical control.