Published
March 29, 2016 - 07:00pm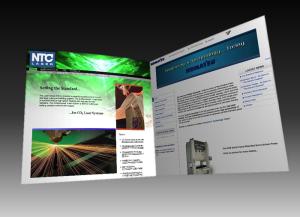 In a move aimed at providing improved sales and service support as well as new and innovative products, NTC Laser will join Komatsu America Industries LLC as of April 1, sources at both companies reported in a joint news release issued today. NTC Laser and Komatsu are subsidiaries of Komatsu America LLC, headquartered in Rolling Meadows, Ill., a suburb of Chicago.
Komatsu and NTC Laser will continue to provide 3- and 5-axis laser processing machines for virtually all fabrication needs, according to the news release. Among the machines offered by the companies are:
the TLM Series of 5-axis, 3D laser systems said to be ideal for cutting complex contours and shapes;
the TLV Series 3-axis hybrid machines for large and wide workpieces;
the TLX Series high-power 3-axis in cantilever and gantry configurations, and
the TLH 5-axis fiber laser system.
Effective April 1, Komatsu America Industries LLC/NTC Laser will become the sole source for all laser products in North America. Currently customer contacts for laser sales, service, support and parts will continue to remain the same, according to the news release.