Published
January 27, 2016 - 06:00pm
The National Institute for Metalworking Skills (NIMS), Fairfax, Va., last year awarded a record number of credentials to individuals seeking to start or further a career in manufacturing, NIMS announced in a Jan. 26 news release.
In 2015, NIMS issued 21,420 industry-recognized credentials, with 18,901 of them issued in the United States, the organization reported. Compared to 2014, that's a 20 percent increase in U.S. credentials issued by NIMS.
"Our industry will need to fill over 100,000 jobs over the next decade," said NIMS Executive Director Jim Wall. That task, he added, "begins with equipping students and workers today with industry-recognized credentials that prepare them for current and future jobs ... jobs [that] will require more advanced skills, particularly around the use of technology. So training candidates to industry standards is imperative."
NIMS attributed the growth in credentialing, in part, to the support and hard work of the group's partner schools and businesses promoting NIMS to their students, colleagues and networks.
NIMS will soon expand its portfolio of credential offerings into Industrial Technology Maintenance and Computer-Aided Manufacturing (CAM) during 2016 and 2017, according to the news release.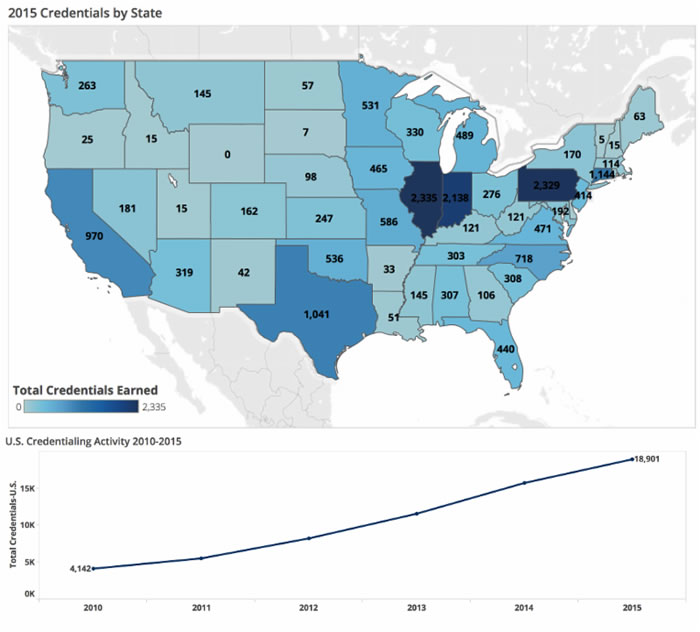 Related Glossary Terms
computer-aided manufacturing ( CAM)


computer-aided manufacturing ( CAM)

Use of computers to control machining and manufacturing processes.

metalworking


metalworking

Any manufacturing process in which metal is processed or machined such that the workpiece is given a new shape. Broadly defined, the term includes processes such as design and layout, heat-treating, material handling and inspection.