Published
January 04, 2019 - 03:45pm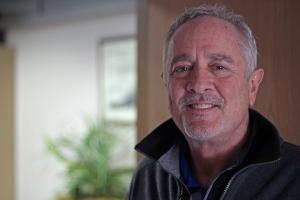 Elk Grove Village, IL – Niigata Machine Techno USA, Inc., a specialist in horizontal machining centers, announces the appointment of Gregory Hobbs as its new Vice President of Sales and Marketing.
Hobbs began his extensive career in the manufacturing industry as a Tool and Die Maker for Advanced Machine & Engineering Co. (AME) in Rockford, Illinois. He later served as the National Service Director for AME and Hennig, Inc. Most recently, prior to joining Niigata, Hobbs returned to AME to serve as Plant Manager, where he managed all manufacturing, assembly and equipment maintenance.
Hobbs earned his Certified Manufacturing Technology Sales Engineer (CMTSE) Certification in 2013. He is a member of the ASME B5 Main Committee, which oversees all B5 committees/workgroups, and communicates with all standard committees worldwide, such as DIN, ISO and NIST. Hobbs has been an active member of the ASME B5 Technical Committee 45 (B5-TC45) Spindle Noses and Tool Shanks for Machine Tools since 2002. He has also been an active member of the ASME B5 Technical Committee 54 (B5-TC54) Tool Connection Gages for Machine Tools since 2007, and a chair of this committee since 2011.
"Hobbs' long-term experience and vast knowledge of the field made him a natural choice for Niigata," stated Hans Retra, Niigata Machine Techno USA, Inc. "We look forward to his contributions as the Niigata brand continues to grow in the U.S. marketplace."
As VP of Sales and Marketing at Niigata, Hobbs' responsibilities will include planning and overseeing Niigata machine sales, marketing, and product development programs to promote sales growth and customer satisfaction.
Niigata's message of growth corresponds with the recent expansion of the company's North American headquarters. The U.S. location manufacturers and exclusively distributes the Niigata product line, and provides expert service, applications engineering and technical support.
Related Glossary Terms
centers


centers

Cone-shaped pins that support a workpiece by one or two ends during machining. The centers fit into holes drilled in the workpiece ends. Centers that turn with the workpiece are called "live" centers; those that do not are called "dead" centers.